Our courses have been created by

coaches with a track record of success, and Performance Therapists who are revolutionizing sports medicine.

ALTIS FOUNDATION COURSE
Build the foundation of your coaching career with a comprehensive digital education course designed for coaches of all sports. Presented in a dynamic digital format, content includes 140 hours of guided learning material that you can digest at your own pace. ALTIS NEED FOR SPEED COURSE
A comprehensive digital course dedicated to the Science and Practice of speed in Team sports, providing a platform from which you will learn WHAT speed is, WHY it is important, and HOW to develop it in a team sport setting. Performance Therapy Course
A curriculum developed to provide the background and processes necessary to optimize understanding of the application of Performance Therapy. 
What You Get
Receive access to a world-class educational curriculum and more.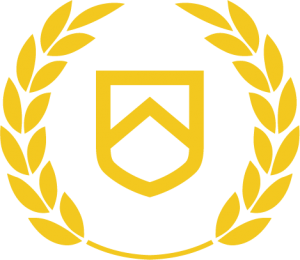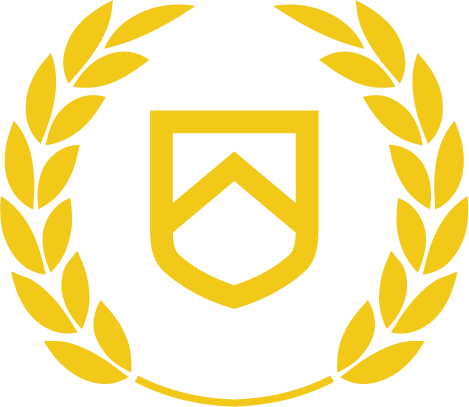 Join the ALTIS Community
An invitation to join 1000s of sports performance coaches in our private Mighty Networks Community for an opportunity to connect in engaging discussions on ALTIS educational programming and more with ALTIS Staff, industry peers, experts, and others.
Learn From Legends
ALTIS courses are developed and curated by esteemed coaches and therapists. With your learning progression in mind, these renowned coaches have come together to impart decades of experience coaching World-Champions and working with professional sports leagues and federations.
Control Your Experience
Each digital course is accessible online anytime, any where, and on any device. Suitable for a coach on the go, our platform makes it easier than ever before to learn on your own time and at your own pace.
Guided Learning Content
Gain access to hours upon hours of curated educational content, including videos and visual graphics. In-depth exploration and critical commentary ensures ALTIS content provides a deep and holistic understanding of topics necessary for a successful coaching career.
Learning Checks
Checkpoints inserted throughout each course ensure critical analysis and knowledge retention before progressing to the next topic of review. Successive modules build upon one another to result in a comprehensive study of the coursework at hand.
Lifetime Access
Enroll in an ALTIS digital course and receive lifetime access to the course as content and topics evolve in real-time alongside the industry. Take as long as you'd like to finish the course, and revisit in the future as new content is added or a refresher is required.
I came in without specific expectations and left with more that I could've imagined. By bringing curious people from all over the world to one place for a week of talks, demonstrations, and learning opportunities, ALTIS is facilitating a much needed conversation in the movement world. From my experience, the ACP promoted community, simplicity, connection, and observation of patterns (both in movement and in mentality/coaching habits). The diversity of learning modalities adapted the information for different domains of performance, coaching, movement, training, et cetera, and the basic principles they cover apply to all of the above. The tools ALTIS offers are a chance for any coach to upgrade their skills. Thank you, ALTIS, for fostering such a welcoming, fun, high quality environment. Melissa Braun | USA
Clinics are good, but you will not understand the true essence of the presenter unless you are able to follow them around while they are coaching and asking questions. It goes beyond taking notes and shaking hands. You learn and you can apply.
Humberto Medina | GB
My second ACP exceeded all expectations! The Altis Staff are leaders in their respective positions, yet are just as eager to learn and be challenged as those who visit. It is truly a "living lab".
George Pincock | USA
The ALTIS ACP was one of the best things I have ever done to help me improve as a coach. The top-notch guest speakers, insightful practical sessions and round-table discussions were insightful and the environment was very supportive and positive. Most importantly, the coaches genuinely love teaching and sharing their knowledge.
Marilyn Arsenault | Canada
I walked away from the ACP with more questions than I arrived with. And that speaks to the exceptional learning environment that Altis has developed. It was a week of asking deeper questions, discussing different ways to approach central topics, and zooming in and out to better understand what we are doing as coaches. To share this experience with women from around the world was nothing short of inspiring.

Jen Vroomen | Canada
The ACP is back! It was a fun and immersive experience into the theory and practical application of how Altis conducts business of preparing elite athletes. It was professionally executed but had a great informal feel being able to engage with other attendees and coaches throughout the course. Bring your "ammo" via questions to ask and ideas to offer but also "carry the shield" ready to engage and defend your points of view as well! Thank you for the opportunity to learn!
Travis Pelletier | USA
Had a great time with the ALTIS crew as they were so hospitable and willing to share their knowledge, expertise and wealth of experience! If one is considering to learn from the best in the world, ALTIS should be considered highly on their list!
Lim Yao Peng | Singapore
"Someone has to say it. The ALTIS Horizontal Jumps Course is pure torture. Why? It is soooo good it makes you desperate to get out there to hands-on coaching, with added knowledge, interest and energy. Just when we are all in lock-down! Champing at the bit!"
Linda Nicholson | Athletics Jumps Coach, Scottish Athletics Development Coach of the Year, British Masters LJ record holder
"The course allowed me to conduct better organized practices with specific goals in mind. It will help me prepare my athletes better for their competitions mentally and physically, and helped to dismiss a number of historically taught methods for coaching the horizontal jumps. It has also now allowed me to better break down the different phases of horizontal jumps and pass that along to my athletes with confidence."
Terry Sweeney | Jumps Coach – Halifast Athletics, Canada
"The content is fantastic, this is the first of the ALTIS courses I've done and definitely won't be the last.I've particularly liked how the content is delivered and the way explanations are given that relate to different stages of athletics careers. I work solely with 12 to 16 year olds in a Club setting, the knowledge this course has given me will massively help me and the athletes going forward."
Andy Harrison | England Athletics Qualified Club Coach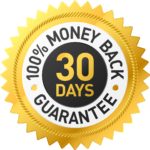 We're so confident that the principles contained within our courses have the potential to make you a more effective coach, that in the unlikely event you are not satisfied upon full course completion, you can return your product for a full refund within 30 days of purchase, no questions asked.
The Gold Standard in Coaching Education
OLYMPIANS COACHED
BY ALTIS COACHES
OLYMPIC MEDALS WON
BY ALTIS-COACHED ATHLETES
+
COACHES EDUCATED
BY ALTIS
YEARS OF COMBINED STAFF COACHING EXPERIENCE