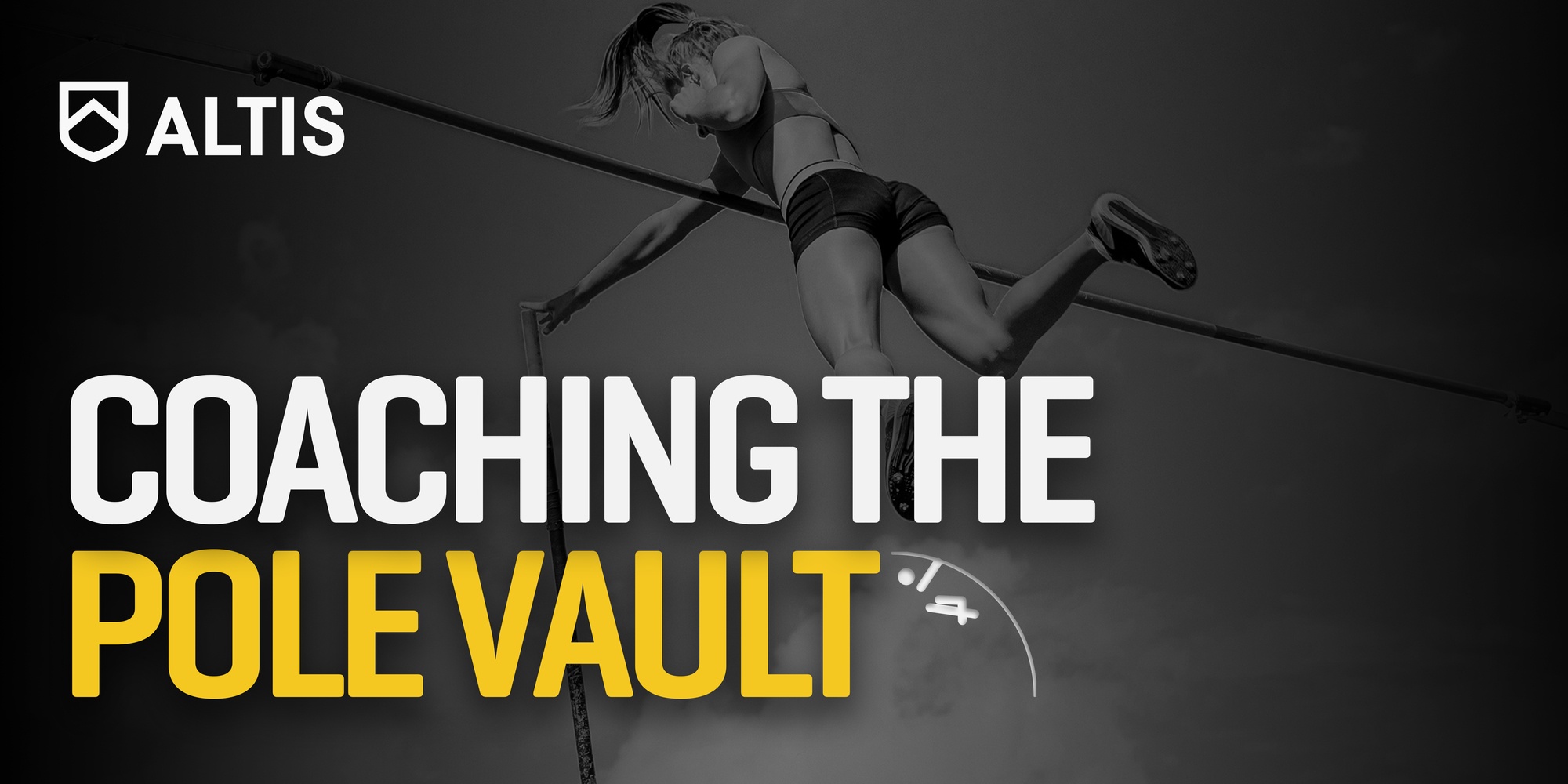 Become A Better Coach
Coaching the Pole Vault is a digital education program built to drive home success for pole vault coaches of all levels. With over 156 ALTIS videos and 24 hours of guided educational content, Coaching the Pole Vault is a premium digital education course for coaches.
Designed by experts in education and digital technologies, the Coaching the Pole Vault Course enables coaches to access premium coaching education curriculum on any digital device, anywhere, anytime. With the ability to start where you last left off, you receive a guided education on your own terms. Our digital education platform delivers 12 modules of engaging discussions with 24 hours of content, graphics, videos, and checkpoints that support your learning experience and encourage critical thinking.
This format allows you to:
Study online at your own pace
Take the online learning checks when you are ready
Refer back to content at leisure with lifelong access to the course
Understand the equipment and safety requirements of the Pole Vault
Understand and apply the biomechanics of the Pole Vault to their coaching practice
Understand the technical model for the Pole Vault, and Key Performance Indicators associated with working towards this model
Safely and effectively use teaching progressions to coach beginners to progress to development level
Understand the basics of effective programming for the Pole Vault
Understand how to best prepare an athlete for competition, and effectively coach in a competition scenario
Error detect and correct
Build athlete competency using appropriate cues and teaching activities
Understand the perspective of elite vaulters and coaches, and how this may differ from developing athlete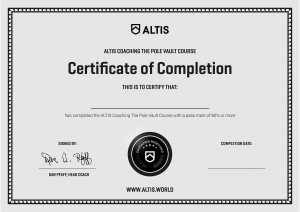 ALTIS Coaching the Pole Vault Course Certificate of Completion. In recognition of your achievement you are awarded with the ALTIS Coaching The Pole Vault Course Certificate of Completion.
1 Introduction
2 Equipment & Safety
3 Dynamics and Mechanics of the Pole Vault
4 The Approach Run
5 Technical Exploration: The Plant, Pole Strike and Take Off
6 Technical Exploration: The Swing, Extension, Turn, Push-Off & Landing
7 Teaching Progressions
8 Programming for the Pole Vault
9  Performing in the Pole Vault
10 Technique Problem Solving
11 Specific Error Correcting
12 Inside the Vault: Coach & Athlete Perspectives
The primary author of this course is legendary Dan Pfaff with contributions from other internationally-renowned coaches and leaders.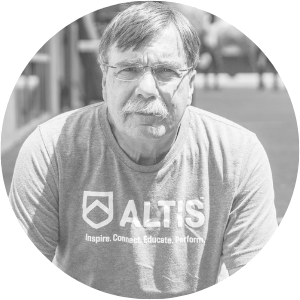 Dan Pfaff, Author
Coach Pfaff is a globally recognized expert in the field of coaching & coach education. With over 40 years coaching across multiple T&F disciplines, Dan has led 49 Olympians to 9 medals and has lectured in 27 countries across multiple sports.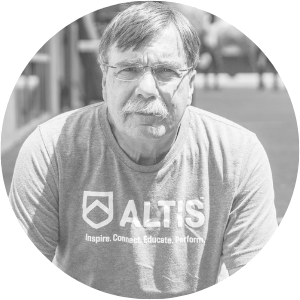 Along with:
Coaches David Butler, Jeff Hartwig, Jan Johnson & Ellie Spain
Guests:
Holly Bradshaw, Greg Hull, Stacy Dragila, Scott Simpson, Alan Richardson.
Acknowledgments:
We extend our thanks to Jan Johnson, Steve Chappell, Ole Kvist, and Hebert Czingon for their permissions of use of selected materials, graphics, and film. THE ALTIS Community
Gain access to the ALTIS Community, a private Mighty Network community providing exclusive video content and live streams, as well as a forum for discussion, collaboration, and networking for coaches across the globe.
No, you can choose to enroll at any time you like, and complete the course according to whatever timeline suits you. There is no time limit for completion, and you can study at your own pace.
"Coaching the Pole Vault by ALTIS is a brilliant tool for coaches from learning to introduce the event through to coaching the emerging elite performers. The in-depth theory exploring the various phases of the vault is world class, and is perfectly complemented by the blend of practical coaching support – invaluable to coaches worldwide." Alan Richardson Director of Athletics, Millfield School, England
"Coaching the Pole Vault is a fantastic coaching resource that delivers on multiple levels. It offers some essential and fundamental information and content about key areas of the event, and combines that with a great and highly relevant blend of athlete and coach interviews, video support and additional reading and links. It creates a comprehensive platform for learning at all levels – whether you are a coach that is new to the event or a more well-established coach, it doesn't matter."
National Performance Institute | Senior Coach, Pole Vault – British Athletics
"The content is really dynamic and useful. The course represented good value for money, was very relevant to my practice, and exposed me to new information and methods. I would be very likely to sign onto ALTIS Education Courses in the future."
Joaquin Leon | Athlete / Technical Coach