They lied to You: Dragging your toes does not improve starting efficiency...
Written by Stu McMillan, Dan Pfaff, and the ALTIS Staff, this Pocket Guide Course is a resource that provides you with everything you need to know about the specifics of the 'toe drag' concept, block clearance, and early acceleration in sprinting.
You'll learn exactly how the 'toe drag' concept came about, why proponents of this method use it, and the methodology we instead employ to get superior results - every time. Whether you coach at High School, or Elite level, 'Stop Dragging Your Toes' is the only resource you need to develop expertise on this topic, and access the most up to date information available on block clearance and early acceleration. We've done all the hard work for you, bringing the most accurate, actionable information together in one place, so you can start learning, and stop searching. 
Everything you need to know. Nothing you don't.
This pocket guide course is packed full of information, context, case studies, videos, experiential learning, and science-backed evidence. You'll learn everything you need to know to make informed, effective coaching decisions.
Why 'Pocket Guide?' ... This exciting new course is part of our new 'Pocket Guide' series featuring deep dives into specific topics that you can complete in just a day or two.
A selection of the core themes covered are outlined below. Scroll down the page for the full course content.

Course Content
Packed with coaching insights, videos, anecdotes, graphics, case studies, and facts, Stop Dragging Your Toes is made up of seven carefully crafted core modules that you can navigate on your own terms, in just a day of focused study, or at a pace that suits you.
INTRODUCTION
We talk through how to navigate and get the best out of the course, set you up with access to the ALTIS Community, and share a welcome message from Coach Stuart McMillan.
MODULE I
You'll learn where the toe drag concept came from and why it isn't all it's cracked up to be; what downstream mechanical issues it causes; plus the impact of footwear on starting mechanics.
MODULE II
In this module, we start with asking the problem 'why?' before exploring the solution via our framework for coaching the sprint start, and how we go about addressing technical change.
MODULE III
You'll explore the purpose of the start (and it's not what some people think it is!) The role of mechanics, and how internal and external factors impact starting effectiveness and efficiency.
MODULE IV
You'll explore the crux of the 'movement problem' we are addressing, and the 'movement solution' we are looking for, via a 5-step framework that gives you the roadmap you need to be more effective in coaching the sprint start.
MODULE V
This module explores what we can actually do in practice to determine what steps to take, and understand how each athlete should move. This is underpinned by an exploration into individual movement and unique athlete abilities: Despite what some people say - one size does not fit all.
MODULE VI
You'll explore how block technique is placed as part of a whole race, and why it should not be viewed in isolation. You'll also learn how to reframe technique to allow you to cater to a range of athlete types and abilities to maximize individual performance. Again - one size does not fit all!
MODULE VII
This module brings everything together, and provides a tried and tested blueprint for block set up and block clearance, that you can action straight away in your environment for consistently good results.
NEXT STEPS
In this final module, you'll download your graduation certificate and get pointers and tips on recommended next steps to continue your development and upgrade your learning.
The Gold Standard in Coaching Education
OLYMPIANS COACHED
BY ALTIS COACHES
OLYMPIC MEDALS WON
BY ALTIS-COACHED ATHLETES
+
COACHES EDUCATED
BY ALTIS
YEARS OF COMBINED STAFF COACHING EXPERIENCE
Frequently Asked Questions
This course is part of our new 'Pocket Guide' Series. These are concise, topic-specific courses that can be completed in a day of dedicated study, or a few days at a more leisurely pace. These courses provide concise, focused and actionable information that you can apply straight away to get real results.
This course is a deep dive specifically focusing on the mechanics of block clearance, early acceleration, and the toe-drag concept in the sprint start.
It is an in-depth analysis specifically relating to developing expertise in these topics, and as such, the content is new and different to what you'll find in Coaching the Short Sprints, or Need for Speed.
If you're specifically interested in learning more on the mechanics and process of the sprint start, and how the toe-drag impacts starting, or whether or not to use the toe drag, this course is for you.
It is also an excellent bolt-on for those who are course members of Need for Speed or Coaching the Short Sprints, and are interested in upgrading their knowledge of the start and acceleration mechanics further.
Yes! As with all our courses, you get lifetime access and can dip in and out as often as you wish. You'll also automatically get access to all future course additions and updates.
Yes! If you have questions you can interact with ALTIS Staff on the ALTIS Community on Mighty Networks, which you'll get automatic access to upon course purchase. This community is a place to ask questions, and chat around themes with ALTIS Staff and motivated coaches from around the globe.
Yes! Upon course completion, you'll be prompted to download your certificate of completion, which you can print out for your files.
No. This course is ALTIS-Accredited, but does not come with any external provider CEUs.
We recommend the next step following this course is to explore 'Coaching the Short Sprints'. This 5 star reviewed course, written by Coaching Legend, Dan Pfaff - is the most comprehensive resource around on all things Short Sprints. It expands on this, and everything else you need to know to succeed as a Coach in the 100m and 200m events.
And it gets better - once you complete this course, you get a discount on Coaching the Short Sprints - win, win!
No. This course is a digital course that you can study on any digital device with an internet connection. This allows us to make automatic updates over time and provide you with the freshest, most dynamic learning experience. You can access everything at the palm of your hand via your MY ALTIS Education Account, anytime, anywhere.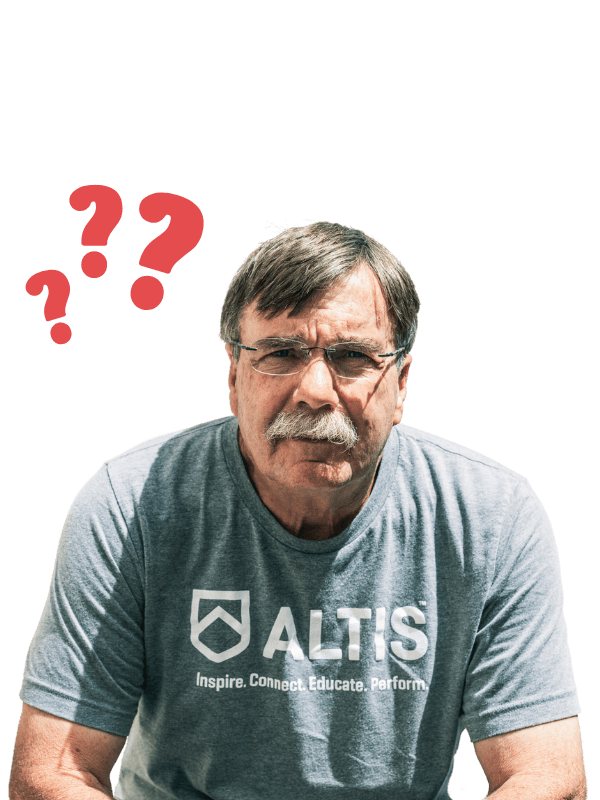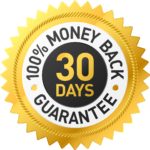 We're so confident that this course will improve your understanding and practice, that if in the unlikely event you didn't find it valuable, you can return it once fully completed - no questions asked - within 30 days of course purchase.