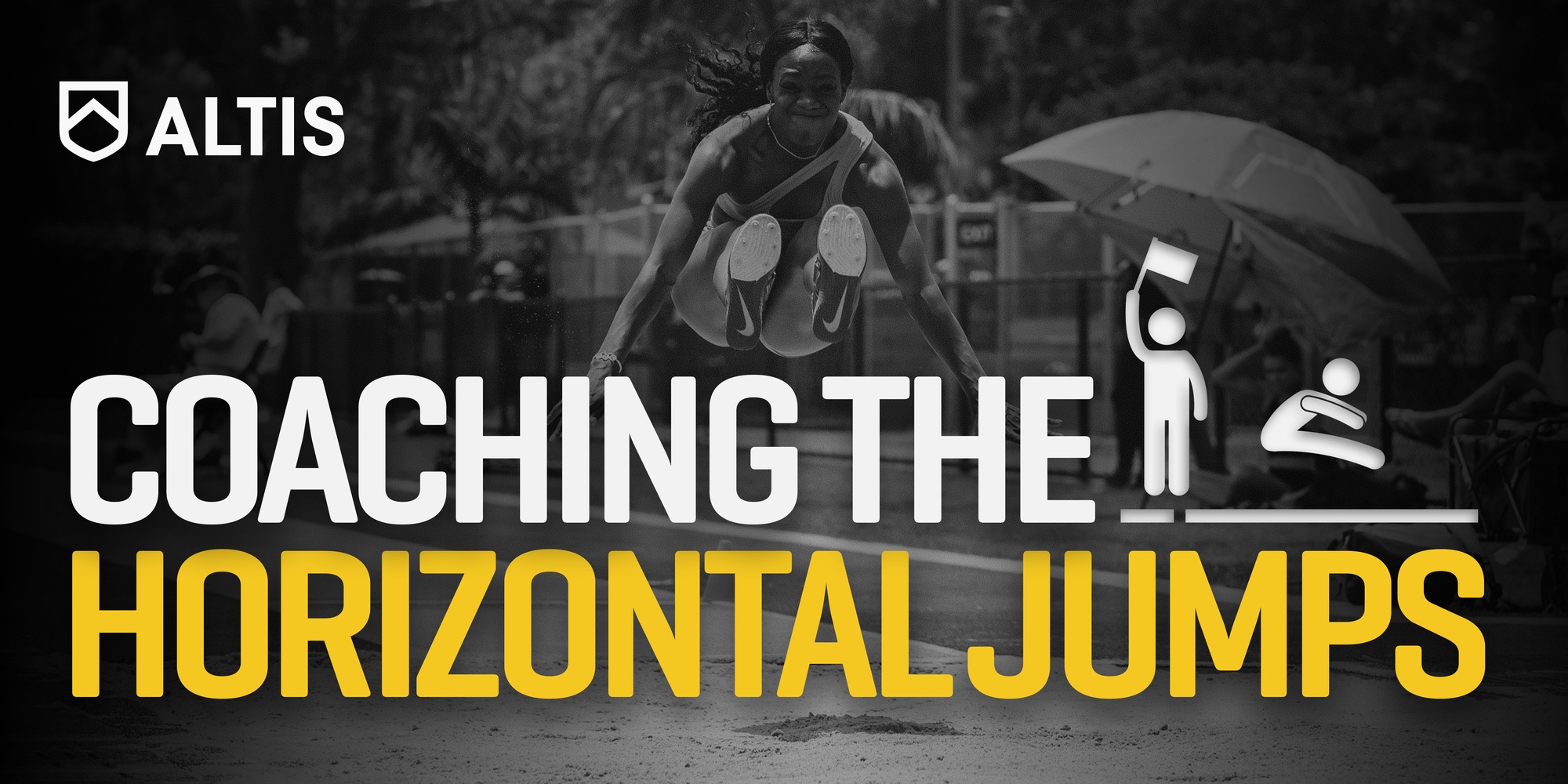 Become A Better Coach
Coaching the Horizontal Jumps is a digital educational program dedicated to the Long and Triple Jump. Featuring 12 modules written by esteemed Coach and Educator – Irving "Boo" Schexnayder – this digital course will be of great benefit to coaches working with athletes competing in the Long and Triple Jump and is also recommended to Coaches of any sport requiring their athletes to excel in jumping. This includes Multi-Event Coaches, and Coaches of other Track & Field disciplines.
Become A Better Coach
Gain online access to 12 modules of bespoke content designed to:
Designed by experts in education and digital technologies, the Coaching the Horizontal Jumps Course enables Coaches to access premium coaching education curriculum on any digital device, anywhere, anytime. With the ability to start where you last left off, you receive a guided education on your own terms. Our digital education platform delivers 12 modules of engaging discussions, graphics, videos, and learning checkpoints that support your learning experience and encourage critical thinking.
This format allows you to:
Study online at your own pace
Take the online learning checks when you are ready
Refer back to content at leisure with lifelong access to the course
Understand and apply the biomechanics of the Horizontal Jumps to their coaching practice
Understand the technical model for the Long and Triple Jump, and associated Key Performance Indicators
Safely and effectively apply progressions to coach beginners to progress to development level and beyond
Understand the basics of effective programming for the Long and Triple Jump
Understand how to best prepare an athlete for competition
Error detect and correct
Build athlete competency using appropriate cues and teaching activities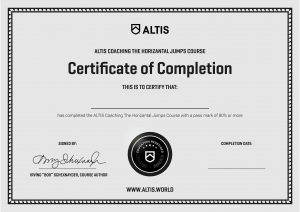 In recognition of your achievement you are awarded with the ALTIS Coaching The Horizontal Jumps Course Certificate of Completion.
1 Introduction 
2 Biomechanics
3 Acceleration and Sprint Skills
4 Technical Exploration – The Horizontal Jump Approach
5 Long Jump Technical Exploration
6 Hopping & Bounding Skills
7  Triple Jump Technical Exploration
8 Biomotor Development
9Programming
10 Technical Tools
11 Technical Teaching & Training Design
12 The Coaching Process
Written by Coach Irving "Boo" Schexnayder with contributions from renowned ALTIS coaches and experts in the field, the Coaching the Horizontal Jumps Course shares the collective knowledge of some of the most experienced minds in the coaching profession today.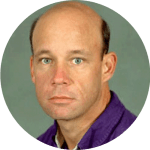 Coach Irving "Boo" Schexnayder, Author
Coach Irving "Boo" Schexnayder is regarded internationally as one of the leading authorities in training design. As co-founder of Schexnayder Athletic Consulting, he brings 37 years of experience in the coaching and consulting fields to this course and is most noted for his 12 years as a member of the Track & Field coaching staff at Louisiana State University. Schexnayder has been a prominent figure in the national and international scenes, having coached multiple World Champions. He is certified at Level I, II and III, and owns the prestigious 'Master Coach' Designation from USA Track and Field. Schexnayder also founded the Track and Field Academy – the educational branch of the US Track and Field and Cross Country Association.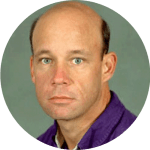 Along with:
Coach Dan Pfaff, Dr. Mike Young, Dr. Jill McNitt-Gray, Reuben Jones, and Peter Stanley; including guest interviews from former international Long Jumper – Kareem Streete-Thompson – who boasts a PR of 8.64m, and Tianna Bartoletta – two time Olympian, and three time Olympic Gold Medalist – giving you an athlete's perspective on the horizontal jumps. ALTIS Community
Gain access to the ALTIS Community a private Mighty Network community providing exclusive video content and live streams, as well as a forum for discussion, collaboration, and networking for coaches across the globe.
No, you can choose to enroll at any time you like, and complete the course according to whatever timeline suits you. There is no time limit for completion, and you can study at your own pace.
"Someone has to say it. The ALTIS Horizontal Jumps Course is pure torture. Why? It is soooo good it makes you desperate to get out there to hands-on coaching, with added knowledge, interest and energy. Just when we are all in lock-down! Champing at the bit!" Linda Nicholson | Athletics Jumps Coach, Scottish Athletics Development Coach of the Year, British Masters LJ record holder
"The course allowed me to conduct better organized practices with specific goals in mind. It will help me prepare my athletes better for their competitions mentally and physically, and helped to dismiss a number of historically taught methods for coaching the horizontal jumps. It has also now allowed me to better break down the different phases of horizontal jumps and pass that along to my athletes with confidence."
Terry Sweeney | Jumps Coach – Halifast Athletics, Canada
"The content is fantastic, this is the first of the ALTIS courses I've done and definitely won't be the last.I've particularly liked how the content is delivered and the way explanations are given that relate to different stages of athletics careers. I work solely with 12 to 16 year olds in a Club setting, the knowledge this course has given me will massively help me and the athletes going forward."
Andy Harrison | England Athletics Qualified Club Coach
"The ALTIS Horizontal Jumps course was the perfect solution – I could go through the content at my own pace and apply it in real time. The combination of written content, images and videos, makes it easy to consume. It's giving me confidence in new events and furthering my coaching skills for the benefit of my athletes!"
Heather Hamilton
Former international Pole Vaulter
Technical Coach – Long Jump, Triple Jump, & High Jump at Dalhousie University