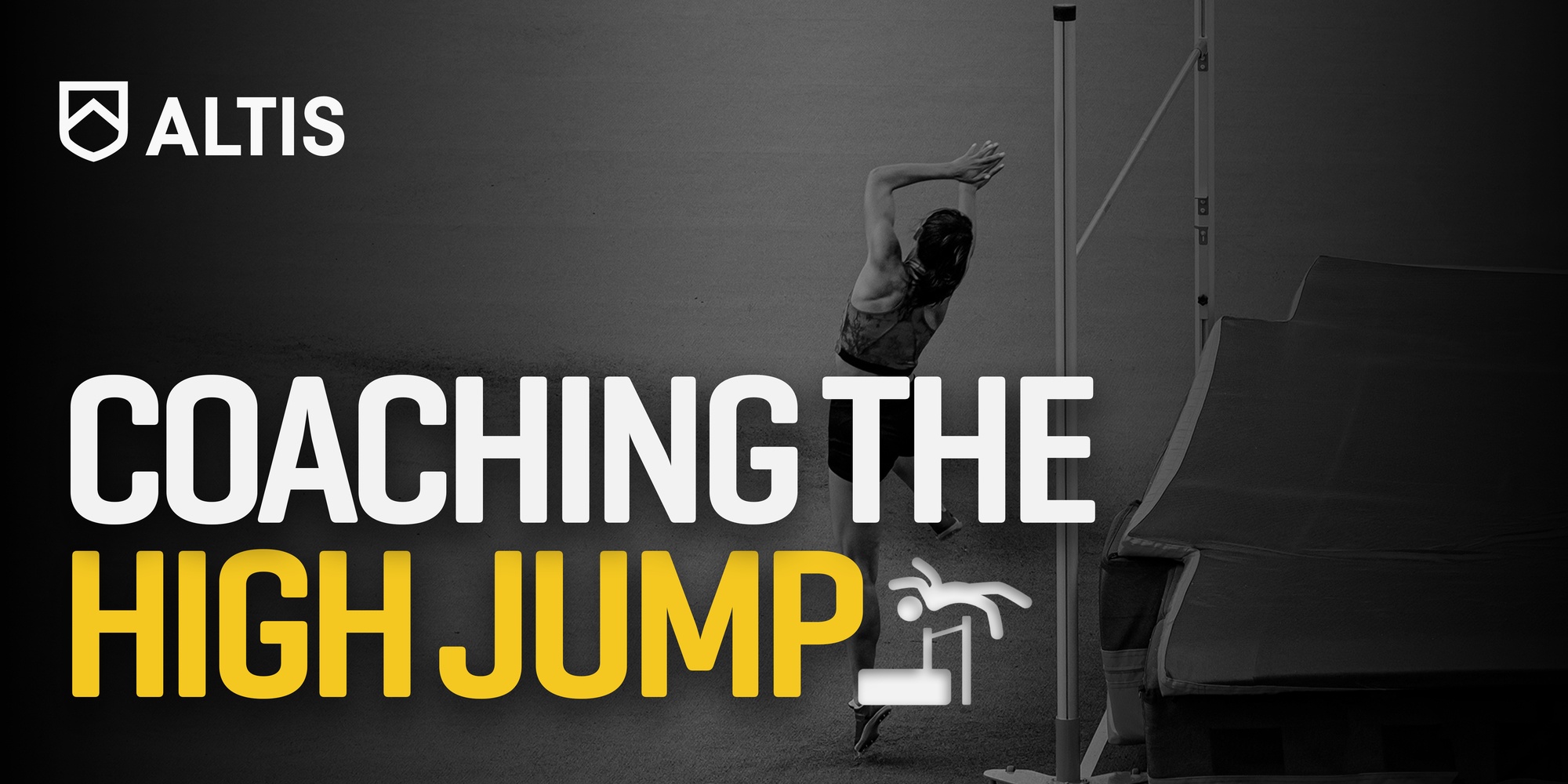 Become A Better Coach
Coaching the High Jump is a digital education program built to drive home success for High Jump coaches of all levels. With over 24 hours of guided educational content, Coaching the High Jump is a premium digital education course for coaches.
Course Introduction
Co-author, Coach Dan Pfaff explains what you can expect from Coaching the High Jump.
Designed by experts in education and digital technologies, the Coaching the High Jump Course enables coaches to access premium coaching education curriculum on any digital device, anywhere, anytime. With the ability to start where you last left off, you receive a guided education on your own terms. Our digital education platform delivers 10 modules of engaging discussions with 24 hours of content, graphics, and videos that support your learning experience and encourage critical thinking.
This format allows you to:
Study online at your own pace
Take the online learning checks when you are ready
Refer back to content at leisure with lifelong access to the course
On completion of this course coaches will:
Be able to apply the biomechanics of the High Jump to their coaching practice
Understand the technical model for the High Jump, and associated Key Performance Indicators
Safely and effectively use teaching progressions to coach beginners to progress to development level
Understand causes of injuries, and strategies for the promotion of athlete health and welfare
Understand how to effectively program for the High Jump
Understand how to best prepare an athlete for competition, and effectively coach in a competition scenario
Be competent in error detection and correction
Build athlete competency using appropriate cues and teaching activities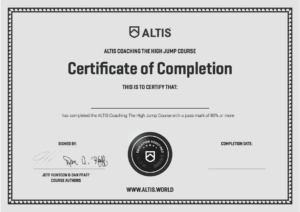 In recognition of your achievement upon successful completion of the course, you will be awarded with the ALTIS Coaching The High Jump Certificate of Completion. 
1 The High Jump: An Introduction
2    Dynamics & Mechanics of the High Jump
3 Technical Exploration: The Approach Run
4 Technical Exploration: The Take Off
5 Technical Exploration: The Bar Clearance & Landing
6   Teaching Progressions & Exercises
7  Planning & Programming for the High Jump
8  Maximizing Athlete Learning & Skill Development
9  Competition Performance in the High Jump
10  Athlete Health & Injury Prevention
This course is co-authored by world-renowned coaches - Jeff Huntoon and Dan Pfaff, with additional contributions from Coach Dave Kerin.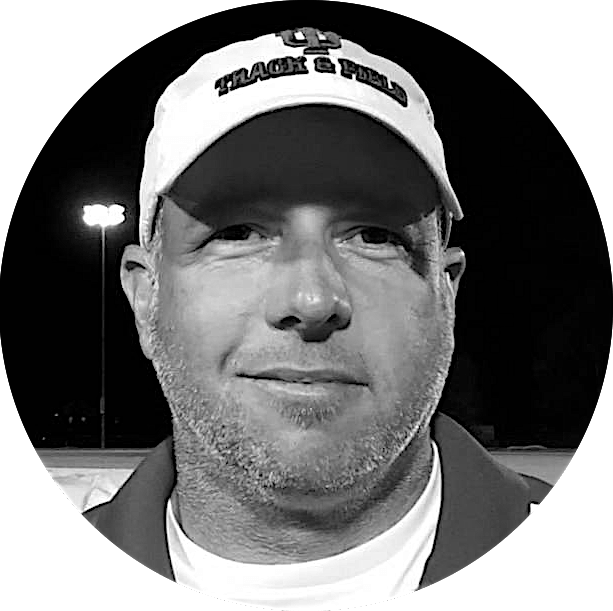 Jeff Huntoon, Author
Coach Huntoon has developed athletes to Gold Medal performance at Collegiate, World and Olympic levels. He holds both Bachelor (University of Northern Colorado ) and Postgraduate (West Virginia University) degrees in Physical Education, and has used this pedagogy to drive his daily coaching for over 30 years. A decorated University and Federation coach, Jeff has traveled the world to discuss his programming and coaching techniques.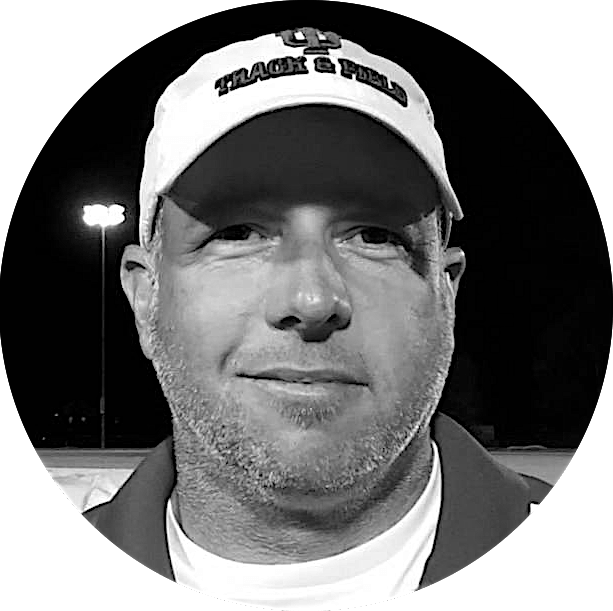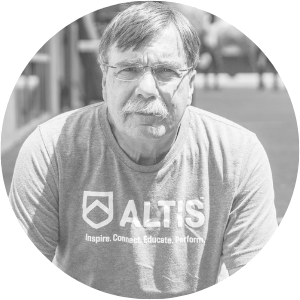 Dan Pfaff, Author
Coach Pfaff is a globally recognized expert in the field of coaching & coach education. With over 40 years coaching across multiple T&F disciplines, Dan has led 49 Olympians to 9 medals and has lectured in 27 countries across multiple sports. Coach Pfaff has consulted with multiple world class high jumpers, and has coached US high jumper Amy Acuff, Canadian Mark Boswell and UK High Jumper Martin Bernard.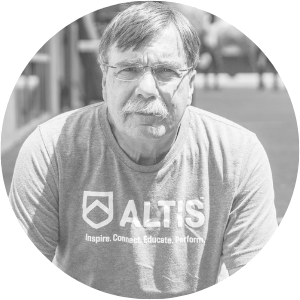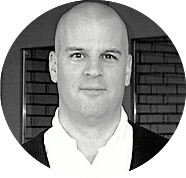 Dave Kerin, Contributor
Dave Kerin is the USATF chair of men's development, and also chair for men's and women's High Jump. His time has coincided with a resurgence in the event. Dave's coaching career began with 14 years at the HS level followed by 14 years of collegiate coaching where an athlete set a still-standing NCAA DIII championship record in women's High Jump. A requested speaker and published author, he is perhaps best known for his work: "What is the most direct means to achieve strength gains specific to the demands of jumping events".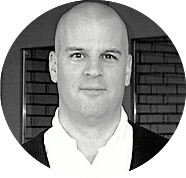 THE ALTIS COMMUNITY
Gain access to the ALTIS Community, a private Mighty Networks community providing exclusive video content and live streams, as well as a forum for discussion, collaboration, and networking for coaches across the globe.
No, you can choose to enroll at any time you like, and complete the course according to whatever timeline suits you. There is no time limit for completion, and you can study at your own pace.
"I've waited a long time for an ALTIS HJ course and purchased it as soon as I picked up the email. I've gone through the modules over the weekend and the content has confirmed much of my existing coaching philosophy and methodology. The bonus is the additional content and links that is accessible. I will be going over this again and again!!"
John Bancroft
UKA Level 3 High Jump Coach
"I just wanted to say I'm blown away by the course (and I've done every qualification in the UK!) ... It's designed and presented in such a logical way, with written and visual reinforcements that I found retention of the information so easy."
Julie Alexander
University of Bath CE Coach
Sebastian Kneifel
"I would consider myself an experienced coach with a clear view on how I want to develop the senior athletes as well as preparing my juniors for the journey ahead. This online course gave me confidence in my work because of the common themes, but it also provided some new theoretical aspects when it comes to communicating with my athletes and also gave me new ideas on technical details where I felt I got a bit stuck."
Sebastian Kneifel

German Federation High Jump Coach & Former High Jumper (PB 2.21m)