ALTIS Coaching the Sprint Hurdles
With over 20 hours of guided educational content from some of the greatest coaching minds in the sport, Coaching the Sprint Hurdles is a goldmine of information for any coach working with athletes contesting the hurdles; including specialist hurdles coaches, and combined events coaches.
Become A Better Coach
Coaching the Sprint Hurdles is a digital curriculum dedicated to Hurdling, providing you with the tools & resources to:

Course Introduction
Course Author, Coach Andreas Behm explains what you can expect from Coaching the Sprint Hurdles.
Designed by experts in education and digital technologies, Coaching the Sprint Hurdles allows you to access premium coaching education curriculum on any digital device, anywhere, anytime; and with the ability to start where you last left off, you receive a guided education on your own terms.
This course delivers over 20 hours of engaging content  including explanations, graphics, video examples, guest interviews,. Your learning is reinforced by multiple choice quizzes at the end of each module, designed to support your learning experience and encourage critical thinking.
This format allows you to:
Study online at your own pace
Take the online learning checks when you are ready
Refer back to content at leisure with lifelong access to the course, including access to all future course updates
This course will provide coaches with:
An understanding of the science and art of coaching hurdles

Knowledge of the key technical elements: from the approach, to the run in, and everything in between

Unprecedented insight into how athletes think about the event, and what hurdling feels like to them

Considerations on how to set up a season and progress athletes from a programming standpoint

An understanding of the training elements that support hurdling, both on the track & in the weight room

A better appreciation for rhythm and its key role in sprint hurdling

The opportunity to develop an improved coaching eye and ears!

Valuable tips on injury prevention and athlete self-management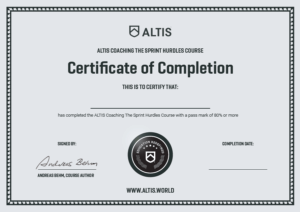 ALTIS Certificate of Completion - Coaching the Sprint Hurdles. In recognition of your achievement upon successful completion of the course, you will be awarded with the ALTIS Coaching the Sprint Hurdles Certificate of Completion.
0Foreword, by Coach Vince Anderson
1Course Introduction, by Andreas Behm
2Getting to know the hurdles event

3The Hurdle Approach

4The Hurdle Takeoff

5Over the Top of the Hurdle
6Between the Hurdles

7The Run-In

8Rhythm Development

9Rhythm Endurance

10Hurdle Race Distribution
11Hurdle Spacing & Hurdle Heights

12Programming Concepts for the Sprint Hurdles

13Drills & Developing the Hurdler

14Speed & Strength Development

15Injury Considerations for Hurdlers

16KPIs, Kinograms, & Measuring What Matters

17Elite Coach-Athlete Perspectives

18Video Library
19Course Graduation
COURSE CONTRIBUTORS & GUESTS
This course has been authored by Andreas Behm - the world-renowned coach of 110m Hurdles World Record Holder - Aries Merritt. In addition, guest coaches and athletes are featured in a range of contributions and interviews, including: Dan Pfaff, Dr Jas Randhawa, Stuart McMillan, Vince Anderson, Gary Winckler, Brooks Johnson, Benke Blomqvist, Dr Ken Clark, Sally Pearson, David Oliver, Nia Ali, Aries Merritt, plus many more stars of the sport!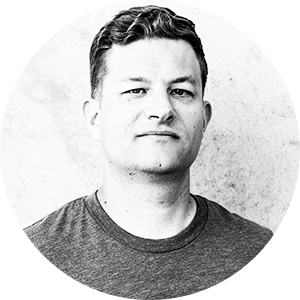 Andreas Behm, Author
Coach Behm is a globally recognized expert in sprint hurdles, and coach of Aries Merritt, who, under his tutelage won Olympic Gold in London 2012 in the 110 m hurdles. Later on that same year Aries went on to shatter the existing 110 h World record with a time of 12.80 seconds at the Brussels Diamond League Meet.
Before moving to Phoenix, Andreas served as a Volunteer Assistant Coach on Texas A&M's high powered coaching staff for eight years. He assisted Pat Henry and Vince Anderson with the collegiate sprints and hurdles athletes, while training his own professional group in the mornings (Including such athletes as sprinters Muna Lee and La'Shaunte'a Moore). During his time at A&M the Aggies won an impressive seven Outdoor NCAA Team titles. Andreas was named the US Olympic Track Coach of the Year by the USOC in 2012.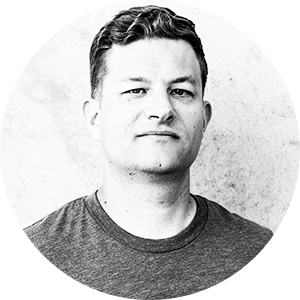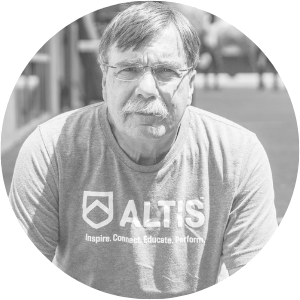 Dan Pfaff, Contributor
Coach Pfaff is a globally recognized expert in the field of coaching & coach education. With over 40 years coaching across multiple T&F disciplines, Dan has led 49 Olympians to 9 medals and has lectured in 27 countries across multiple sports.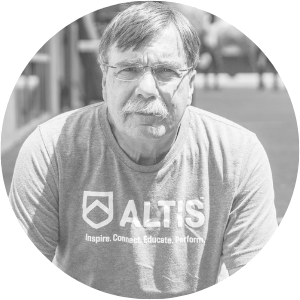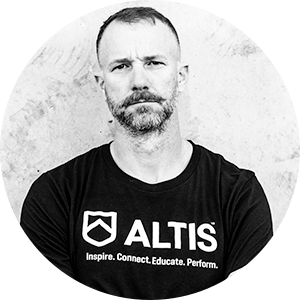 Stuart McMillan, Contributor
Currently in his 26th year of professional coaching, Coach McMillan is CEO at ALTIS. Stuart has worked with professional and amateur athletes in a variety of sports with a focus on power and speed development, and has personally coached 70 Olympians at 7 Olympic Games; 35 of whom have won Olympic medals.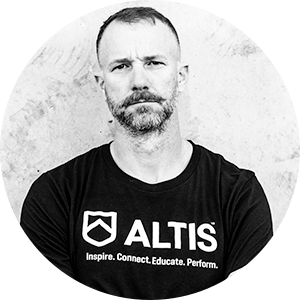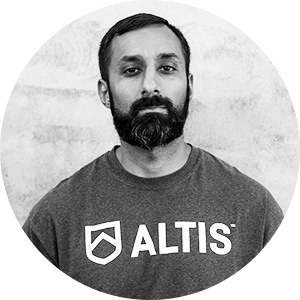 Dr Jas Randhawa, Contributor
Jas served as Lead Performance Therapist at ALTIS until December 2020, before joining the NBA with Sacramento Kings as Senior Performance & Reconditioning Coach. Randhawa holds a Bachelor of Science degree in Microbiology, and a Doctorate of Chiropractic degree.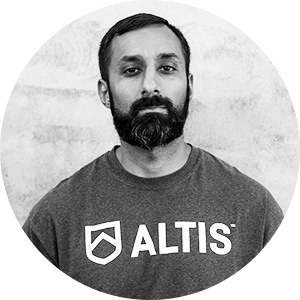 AGORA Facebook Community
Gain access to the ALTIS AGORA Council, a private Facebook community providing exclusive video content and live streams, as well as a forum for discussion, collaboration, and networking for coaches across the globe.
No, you can choose to enroll at any time you like, and complete the course according to whatever timeline suits you. There is no time limit for completion, and you can study at your own pace.