4 Challenges Coaches face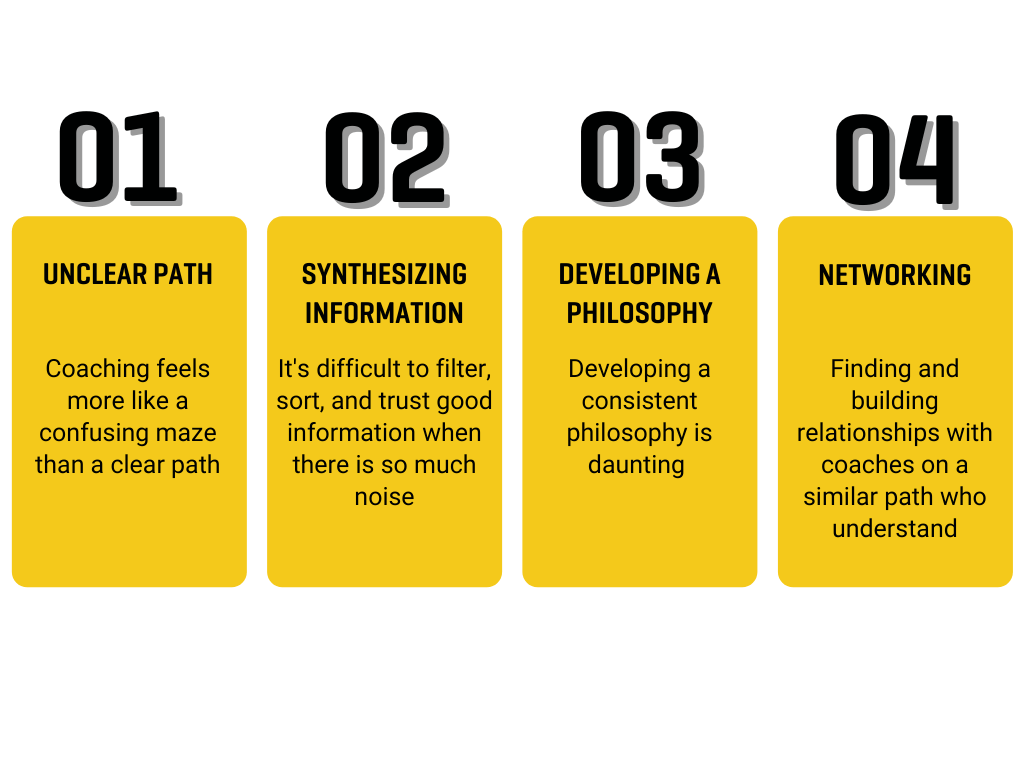 Stop guessing and start progressing

HOW WILL THIS PROGRAM MAKE ME A BETTER COACH?
You'll be provided with a roadmap showing you how to direct your learning to improve your coaching ability and ultimately employability
You'll become part of an exclusive network that will challenge you to grow, expand your awareness of coaching, and link your experience to development skills
You'll learn core skills and tools that have true impact, taught by successful coaches with decades of international coaching experience
You'll get support from ALTIS Mentors who will help guide and direct you to become and reach the potential of the coach we know you can be

You'll move beyond boring tick-box exercises and meaningless certifications to gain difference-making knowledge
You'll build relationships with other coaches and sports performance professionals on a similar path by becoming part of the exclusive ALTIS Network

Learn the Coaching Essentials that will give you real tools for real application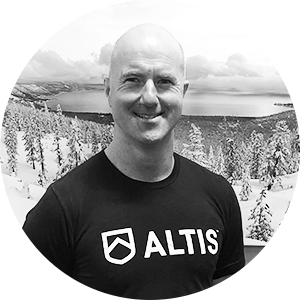 Coach Nick Ward is the ALTIS Programs Director bringing 30+ years of experience in performance and physical preparation for sports. Starting at the age of 15 as a junior soccer coach, Nick later gained coaching qualifications in soccer, rugby, weightlifting, and coaching youth.
Moving forward, Nick gained his Bachelors degree in Sport Science at the University of Northumbria and holds a Masters degree in exercise physiology and functional fitness from the University of Calgary, Canada.  Nick is also certified by the National Strength and Conditioning Association and the United Kingdom Strength and Conditioning Assocation, of which he is a former board member.
Offering a breadth and depth of experience in professional, Olympic, development, university, and community sports programs - Nick's approach is focused on solutions that are evidenced through experience and supported by science.
What can coaches do to improve their employability, and solve problems more effectively?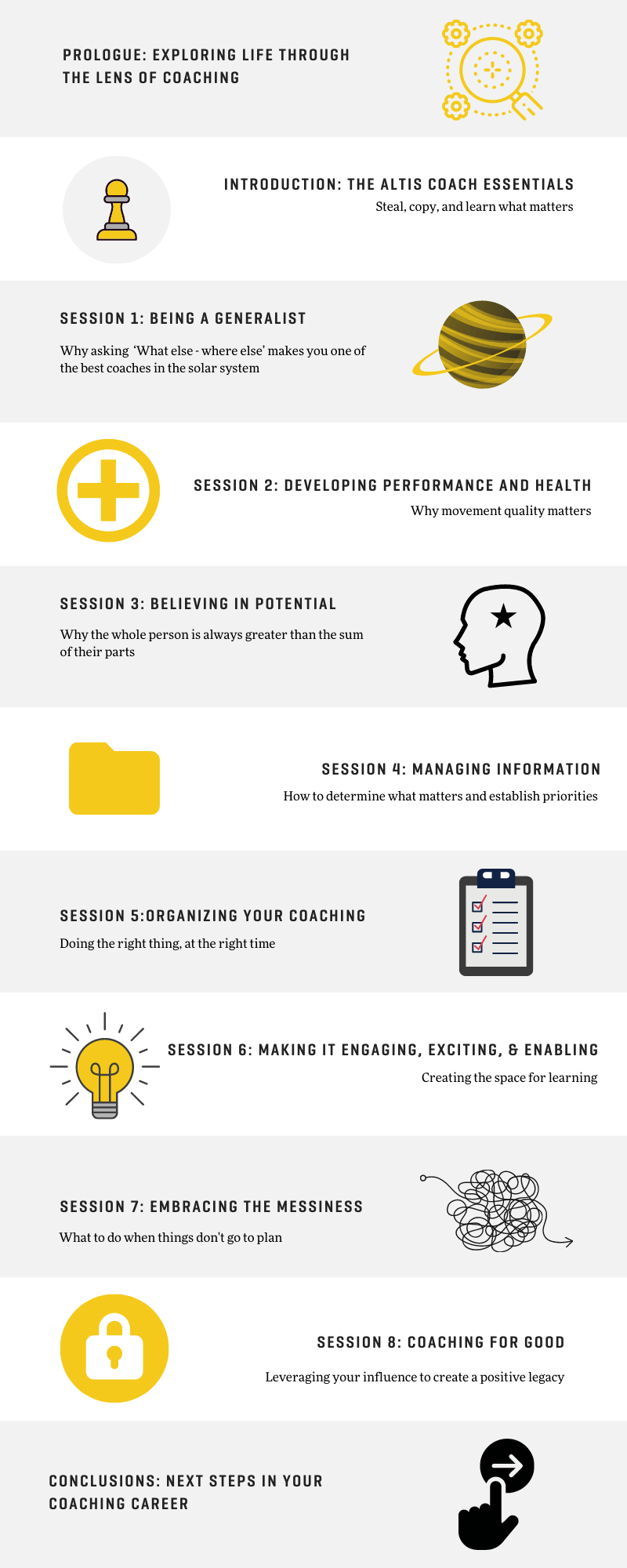 Additional Program Contributors
Led and curated by Nick Ward, this program is complemented by inputs from Coach Dan Pfaff (ALTIS Head Coach), Coach Stuart McMillan (ALTIS CEO), Coach Ellie Kormis (ALTIS Education Director), Coach Andreas Behm (ALTIS VP), and Coach Kevin Tyler (ALTIS President). Collectively the team behind this program provide a combined coaching experience of over 200 years.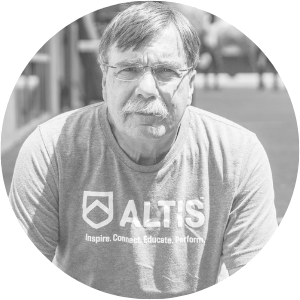 Dan Pfaff
ALTIS Head Coach, Dan Pfaff, is an internationally experienced and recognized coach and educator, with forty five years of experience in the Coaching Profession.
Coach Pfaff has tutored 49 Olympians including nine medalists, 51 World Championship competitors (also nine medalists), and five world-record holders.
He has directed athletes to 57 national records across a multitude of events.
Dan has served on five Olympic Games coaching staffs in five different countries and nine World Championships staffs for six different countries.
He has lectured in 27 countries and is published in over 20 countries.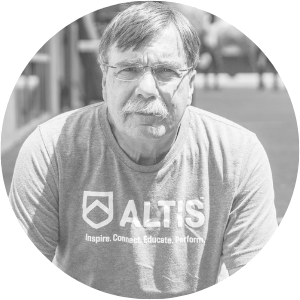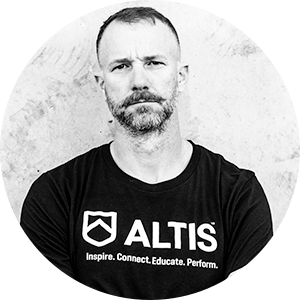 Stuart McMillan
Currently in his 28th year of professional coaching, Stuart McMillan is CEO and Short Sprints Coach at ALTIS. Stuart has worked with professional and amateur athletes in a variety of sports with a focus on power and speed development, and he has personally coached more than 70 Olympians at nine Olympic Games, winning over 30 Olympic medals.
He has worked as part of national governing bodies in six countries and has been part of and/or led integrated support teams in the United States, Canada, and the UK. Stuart has also accrued the unique experience of coaching at three home Olympic Games, working with American athletes in 2002 at the Salt Lake City Games, Canadians in 2010 at Vancouver-Whistler, and British athletes in 2012 at the London Olympics.
Most recently, he coached British sprinter Jodie Williams to a sixth-place finish in the 400m at the Tokyo Olympic Games.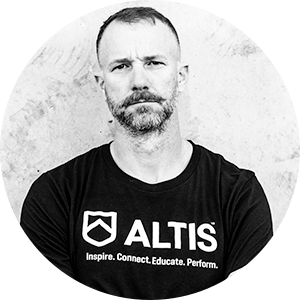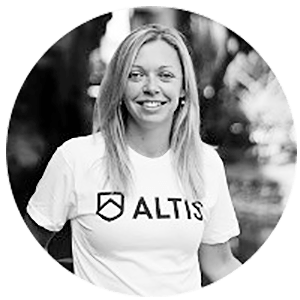 Ellie Kormis
ALTIS Education Director - Ellie Kormis is an experienced mentor, coach, and educator. Prior to joining ALTIS in 2016, she worked as National Coach Mentor for England Athletics. She also worked in the Further Education Sector as a Director of Athletic Development & classroom teacher for over a decade.
A personal Mentee of Coach Pfaff herself since 2009, Ellie is a former British Champion, Junior British record holder, and Team GB member in the Pole Vault. Following retirement from competition, Ellie launched the successful London based track club - West London Track & Field in 2012. To date, she has coached a number of Pole Vaulters to international success. Highlights include atwo finalists at the European Youth Championships, multiple age group national champions at U15, U17 & U20 level, and senior national medallists in Sweden, Canada, and Ireland.
Holding an MSc in Strength & Conditioning, the qualified teacher has accrued years of experience working as Team Staff for numerous Team GB and England Athletics Team roles at Senior, Junior, and Youth Events over the past decade.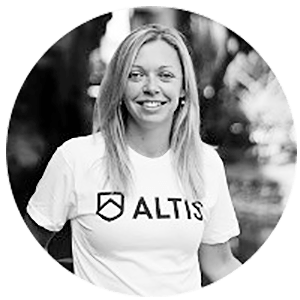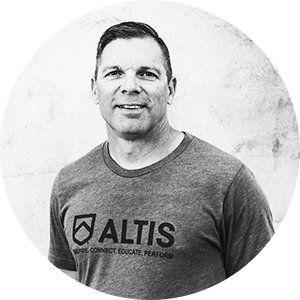 Kevin Tyler
ALTIS President - Kevin Tyler is one of the most experienced coach educators in the world. Specializing in the 400m event, Kevin Tyler has worked with a range of elite athletes, including former world indoor 400m champion, Tyler Christopher.
Prior to joining ALTIS, the former Bobsledder worked in roles with UK Athletics as Head of Coaching, Director of the Canadian Athletics Coaching Center, Sports Marketing Manager: Running, NIKE Canada, and as the Technical Manager for Track and Field at BC Athletics.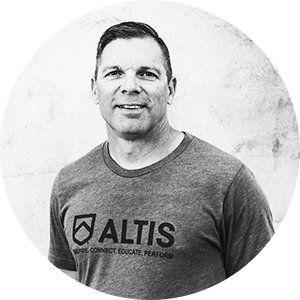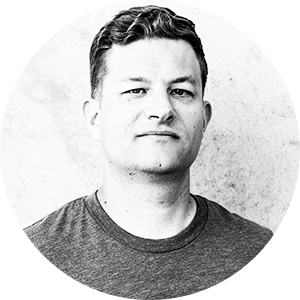 Andreas Behm
ALTIS VP - Andreas Behm - is a globally recognized expert in sprint hurdles, and coach of Aries Merritt, who, under his tutelage won Olympic Gold in London 2012 in the 110 m hurdles. Later on that same year Aries went on to shatter the existing 110 h World record with a time of 12.80 seconds at the Brussels Diamond League Meet.
Before moving to Phoenix, Andreas served as a Volunteer Assistant Coach on Texas A&M's high powered coaching staff for eight years. He assisted Pat Henry and Vince Anderson with the collegiate sprints and hurdles athletes, while training his own professional group in the mornings (Including such athletes as sprinters Muna Lee and La'Shaunte'a Moore). During his time at A&M the Aggies won an impressive seven Outdoor NCAA Team titles. Andreas was named the US Olympic Track Coach of the Year by the USOC in 2012.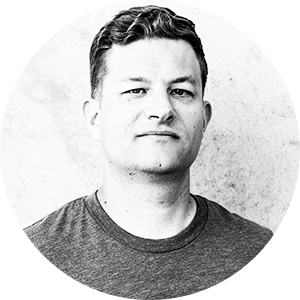 Stop drifting, and start navigating your career with the only roadmap you'll ever need
What Our Current Students Are Saying About ALTIS Mentorship Programs…
"The ALTIS Mentorship has already proved to be far more than I had anticipated. The depth and focus of conversations has been outstanding. My philosophy, coaching process, and application have already been impacted for the better. I can't wait to see what the rest of the course holds."
Logan Byman
"If you're looking to improve as a coach, I can't imagine a better program than the ALTIS Mentorship. Being able to learn in an environment of like-minded coaches aiming to grow and improve has been tremendous."
Taylor Burns | Absolute Human Performance Training
"For any Coach out there looking to make positive change and improve as a coach this is the program for you. The self-reflection and self-empowerment that I have developed in just a few weeks is amazing and truly gratifying."
Paul A. | Sports Performance Coach
"5 stars. The ALTIS Mentorship Phase I was very relevant to my practice and was above my expectations!"
Gary Morton | Girls Fastpitch Softball Coach
Launch into the coaching career you've always wanted.