Following a fourth place finish in the 100m at the 2012 Canadian Championships, Akeem Haynes was named to the Canadian Olympic team as part of the 4x100m squad. Frustratingly however, he did not actually compete at the London Games.
Fast forward four years, a very different scenario: Akeem Haynes, 24, stood on the start line, ready to lead off Canada's 4×100 m men's relay team in the 2016 Olympic finals. 37.64 seconds later the quartet featuring Akeem, Aaron Brown, Brendon Rodney and Andre De Grasse, safely got the baton over the line in a packed Olympic Stadium …
… Initially it was thought that Canada had placed fourth behind the United States (37.62).
However, while the American squad were doing their lap of honour, officials reviewing the race spotted an illegal baton exchange in the USA's first changeover zone and the team were disqualified: Canada had won Bronze!
The appearance of the Canadian men's relay team on the podium was the first since the 1996 Games in Atlanta, when the Canadian team featuring Robert Esmie, Glenroy Gilbert, Bruny Surin and Donovan Bailey won gold in 37.69 seconds beating the home favourites.
Following Akeem's appearance on the podium, we were excited to catch up with him and find out more about his experiences…
Akeem, great to be talking to you. A massive congratulations from all of us on your success in Rio! How are you feeling Post-Games, now the dust has settled?
I'm a bit tired from everything going on but it's always good to come away with a medal especially at the Olympic Games, it's worth the tiredness.
Will you be taking a break now? If so – what's on the agenda?
Yes I will take some time off to rest and visit my family.  I plan on visiting a few schools and doing something in the community and also finishing up my second book. [For those interested, Akeem's first book; Love, Life & Legacy can be found here].
Going into the Olympics, what was your target?
The main target was to make the finals in both events, and then when once in the finals try and come away with a medal. Anything can happen once you're in the final. Having said that, I also had to remind myself to enjoy it and take in the moment.
What was it like securing the bronze alongside ALTIS team-mate, Andre De Grasse?
It was a good feeling to get a medal with all my teammates. We came together for that one reason: to come away with a medal, and we were fortunate enough to do that … Kind of redemption for the 2012 guys on that team.
How was the atmosphere in the stadium?
It was good for the most part. I've been in louder stadiums before, but the crowd was still pretty decent and they put on a good show.
Was the Olympic Village as you expected?
The village wasn't as bad as people were claiming it to be, especially on the news. They had some issues but I thought for the most part they did a good job. Looking down from your room you got quite the scenic view.
Can you describe your last week of training prior to your first appearance on the track?
It was really more about rest than anything. With all the traveling back and forth overseas my body was taking some time to adjust, and that's when rest became the most important thing. At that stage, the work has already been done. We just needed a re-boot before the games.
How has being parted of ALTIS helped you achieve?
ALTIS has given me a place to train, with the right support. That's something I will always be grateful for. Our therapists and coaches work tirelessly day in and day out, and they deserve the most credit. Big respect to those guys.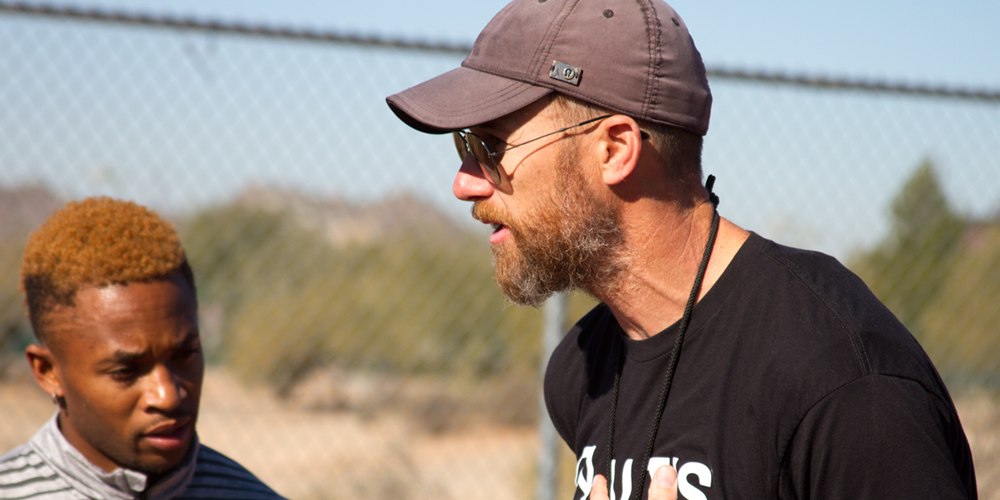 What do you attribute your overall success to?
My stubborn belief in what I can do. I might not be the most talented guy out there, but I believe in myself, what I can do, and what is possible.
What's next on the horizon for you?
I'm going to take some time to rest myself, mentally, physically and emotionally. I'll enjoy not going to training for a little bit, and will be eating some home cooked Jamaican food. I will then re-group with my support team to plan where we will go from there.
Akeem Haynes is on Twitter – you can follow him here.