Lucky number three in our Series 16 is Colorado native, American citizen, and Samoan representative – sprinter Jeremy Dodson.
Born and raised in Denver, CO, the 28 year-old attended the University of Arkansas and finished at the University of Colorado, where he earned his Bachelors in Economics, Sociology, as well as Neurophysiology. Now based full-time in Phoenix, AZ in pursuit of Olympic stature, he is ready to rise on the road to Rio.
A 5 x All-American, and Pan Am bronze medallist – Jeremy Dodson is a seasoned sprinter, and no stranger to the World Stage – having competed in the 200m at the 13th and 15th World Championships in Daegu and Beijing respectively. In 2015 Dodson became a representative of the Polynesian island of Samoa, with allegiance through his mother – a full-blooded Samoan, born and raised in Apia. Last year also saw him compete in his first Oceania Championships where he claimed a new Championship record in the 200m dash, and was crowned new national record holder for Samoa in the 100m and 200m.
Despite the accolades, Dodson approached 2015 off the back of  4 years of struggle, where he had been training himself, working several jobs and battling with injuries. Putting that behind him, Dodson is now firmly back into his competitive groove.
"There was a break where I was coaching myself prior to joining ALTIS, and had a lot of past injuries to handle – I couldn't afford therapy or anything, so I was just maintaining for a while. Since I joined ALTIS, Rio has been the focus. Whilst I competed in Beijing last year, I know I was still getting adjusted to the new program, new federation, and moving back to elite level that I know I should be at."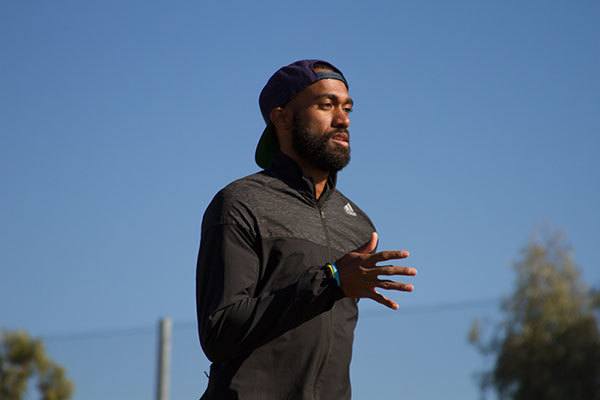 Making his achievements all the more remarkable, Jeremy underwent chemotherapy/radiation while still competing and qualifying for the World Championships in 2011, but credits running with saving his life while living with a condition called Hydrocephalus.
"Last year was definitely a regeneration year – fixing my body. I didn't run the times I wanted to but I hit milestones I needed to give me confidence for this year leading up to Rio. So last year felt more like the first part of project Rio. Experiences are life's tools to promote growth, and I'm excited about the future. "
Now firmly settled into the warmth of Arizona, the former high-school football player has found strength in the family network at ALTIS – and praises the support network of teammates and staff to his progress and outlook.
"When you're with your people it's very calming mentally, and aids good progression and performances. With our family getting bigger and bigger, it just makes it easier. When you see Usain [Bolt], and the top three coming from the same training camp – there's no reason why we can't have the same thing here at ALTIS."
"It's a fun project – we all have our separate goals, but there are no words to describe how much more exciting it's going to be working at it together."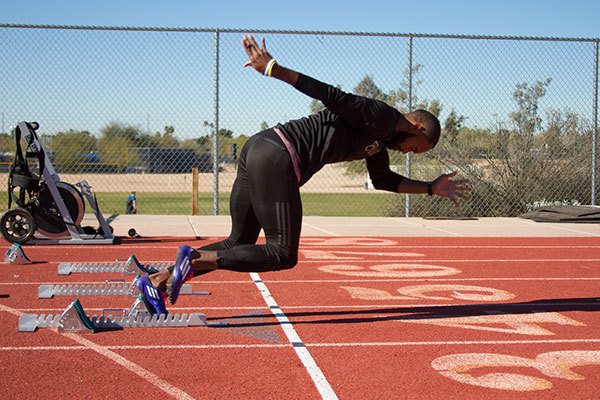 With 2016 underway, Dodson opened his season in Flagstaff with a run of 6.69, a new National Record over 60m for Samoa, but he knows that the indoor season is another stepping stone towards his Olympic goal.
"I'm hitting strides nicely – angles are great; strength is great in the weight room – so I guess we want to use World Indoors not only to get my face up, but as another stepping stone to see how progressions are going. I'm not so focused on winning or losing – just seeing what I need to do for myself."
"As a competitor I'm going to go out and do my best obviously, but the 60m is more about the acceleration phase for the 200m, so the faster and better my acceleration phase is, the better my 200m is going to be."
"I can drive good and stand up good, but connecting my drive phase to my top end speed is what I lack. That's why my 100m PR doesn't match my 200m PR; so once I learn how to transition correctly whatever race you throw me into I'll be great"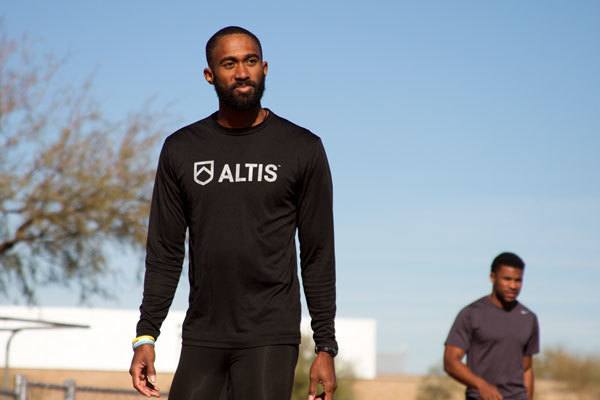 With a wealth of experience under his belt, Dodson is motivated to succeed and is focusing his energies internally to achieve his goals.
"Every year is different and with such changing factors it's hard to find a motivation that's consistent. The one thing that is consistent is defining what you want to do it for."
"This is the first year I just wanted to do it for me. It feels easier and more fluid to do that. Once you decide to do it for yourself then everything else falls in place – as by representing yourself, you indirectly also represent your federation, a sponsor, your team – so this year, even though it's a huge year I just want to enjoy the moment, enjoy the meets and do it for myself."
You can follow Jeremy's progress on Twitter and via his website.