The spotlight was on the North West this weekend, as the Phoenix-based trio of Christabel Nettey, Anaso Jobodwana, and Aries Merrit delivered in sparkling style at the IAAF Diamond League in Eugene, Oregon – coming away with no less than two National Records, and a full complement of podium finishes.
With wind-legal leaps of 6.99m & 6.96m Christabel Nettey put on a stellar show to break her own National Record twice, finishing 2nd in the women's Long Jump. This is the second time this year that Nettey has finished in the top three in a Diamond League event, following a 3rd place finish in Qatar earlier this year.
"The staff here at the WAC was very inspired and excited by Christabel's efforts at the Eugene DL meeting this past Friday" said Coach Pfaff. "She set 2 national records against a truly world class field, most of whom will be finalists in the Beijing World Championships this August. To finish 2nd with her best effort coming in round 6 is a huge dividend going into major champs. Composure and adjustments were spot on and the mistakes made are currently works in progress. This all bodes very well going into the Pan-Am Games and World Champs later this summer."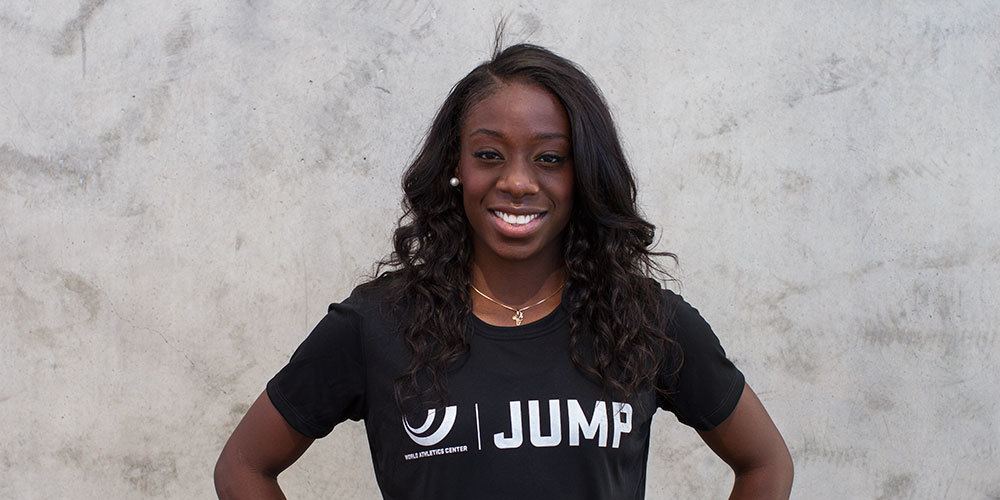 Bringing home the second National Record of the evening, South African – Anaso Jobodwana ran a searing race to finish in a time of 20.04s in the men's 200m.
"In his very first Diamond League race, Anaso finished in 2nd behind Justin Gatlin. He handled the situation very well, and we were very pleased with his performance against a strong field" Coach McMillan explained. "He is a pretty cool customer, who does not get rattled by big pressure environments. Anaso continues to go from strength to strength, and we look forward to a successful remainder of the season. He heads to Europe this week for a race in Prague, and then on to Oslo for the next Diamond League."
Despite battling with a calf cramp in the warm up, Aries Merritt ran 13.12s for 2nd place in the 110m Hurdles.
"Aries battled with a calf cramp in warm up, which affected him during the race" said Coach Behm "yet he still managed to come away with the second fastest time in the world in a loaded field. He had a great start and then had to tough it out the rest of the race. I am very proud of his competitive effort and toughness, not everything is always going to be ideal and one has to be able to push through it"