Canadian long jump star Christabel Nettey is aiming to cap an outstanding year so far with a place on the podium come Friday night.
"This season has been going pretty smoothly," reflected Nettey. "Coming off the Nationals and my last two diamond league meets I have been resting up so I'm feeling fresh."
"Practices have been going well over here in China. So I am feeling good and looking forward to Thursday."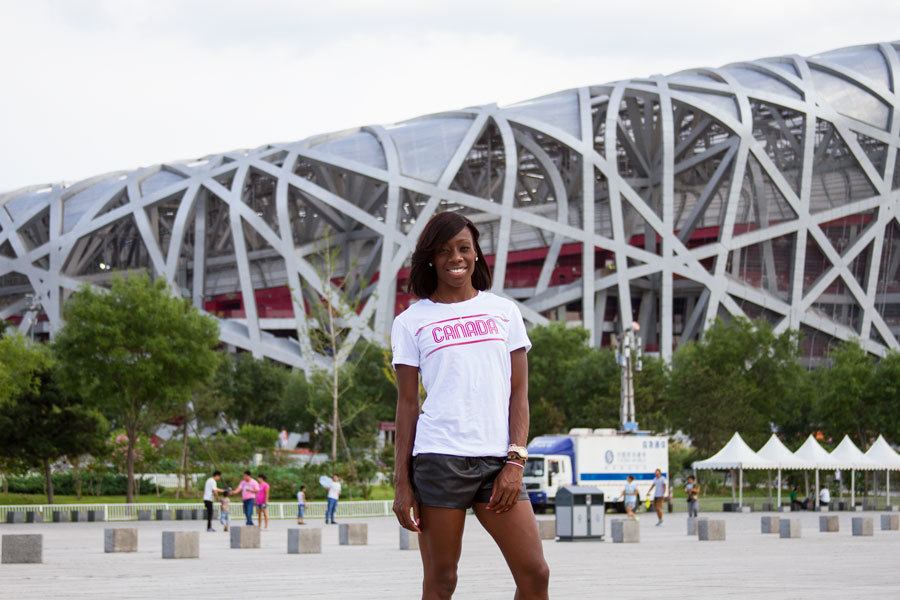 Nettey, who won the Pan-American Games in her home nation earlier this year, is proud to be wearing the Canadian jersey again in Beijing.
"It's always exciting to represent Canada and compete on the senior teams. I am aiming just to go out there, do my best and show the world what Canada can do."
"I came to the last worlds in Moscow. I was kinda just thrown in there. My PR at the time was the qualifying standard. I didn't make day two that year but it's different now."
"I still have some meets after Beijing but it's the world stage and I just want to go out there and do my best. I'm aiming to be on the podium and going for gold."