Introducing our new Membership — ALTIS Connect
We are re-imagining The ALTIS Membership.
You might be familiar with ALTIS 360 — our on-line portal consisting of 100s of hours of amazing video content — ranging from presentations from our own staff and many of our expert friends from around the world, to behind the scenes training footage, to exclusive access to our famous 'poolside chats'.
You also might know that we are always seeking to improve everything we do — including our on-line educational content. So with this in mind, we are re-imagining the possibilities, and expanding the core purpose of our online platform.
Why re-imagine?
Because consuming information is just one part of learning.
Information needs to be connected.
Connected through resources
Connected through application
Connected through discussion
Connected through community
We want to create a space where we can 'connect the dots' as a coaching community!
Rather than simply being providers of information, it has always been our mission to bring context to that information — doing our best to ensure that it impacts our community in positive ways.
In a word — this is all about CONNECTION.
— Something that can constantly evolve — shifting and morphing into whatever you want it to be/become.
con·nect
/kəˈnekt/
verb
"join together so as to provide access and communication"
Using this definition as our underpinning framework, we designed a new interactive platform that provides a wealth of resources for you— allowing you to better connect all the dots that make up this fascinating industry.
So, please allow us to introduce you to ALTIS Connect — your one-stop membership to the ALTIS Community, where you can access a fully integrated space for learning and networking with others.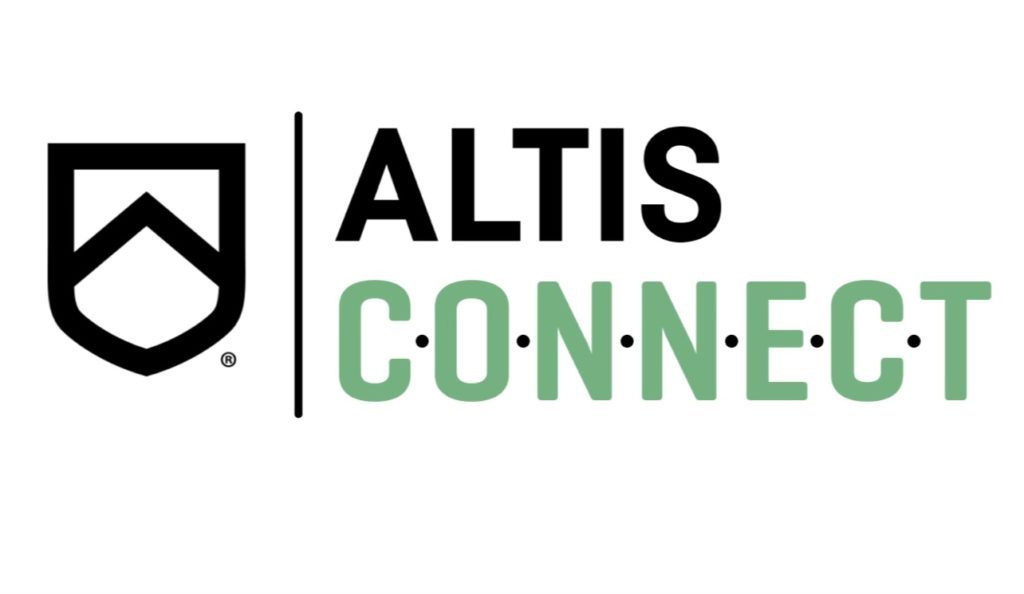 By becoming an ALTIS Connect Member, you will learn how to connect the dots through engaging with a full package of benefits:
LIVE PRESENTATIONS AND DISCUSSIONS
At the heart of the redesign is a more user-centric experience — where you can join in with exclusive live video broadcasts, audio discussions, and presentations with ALTIS Staff and other experts.
Audio calls will be held weekly, while video discussions will be held, at-minimum, monthly.
OUR EXCLUSIVE 600 HOUR (and growing!) VIDEO LIBRARY
You will gain access to a comprehensive video library with hundreds of hours of incredibly rich content. This library is what Coach Kebba Tolbert calls "the best deal in the industry!".
You will stream videos on any imaginable sports performance topic.
Beyond presentations, the Video Library will feature new categories such as:
BTS on-track snippets, giving you up-to-date access to what we do with our athletes
A historical section of training videos
Exclusive — never before released — video featuring Coach Dan Pfaff
Like all good libraries, ours is always expanding, so you will never run out of great content — and like all good streaming platforms, we will let you know whenever new content drops!
You can check out a full list of The Library categories here.
COMMUNITY CHAT NETWORK
You can use our integrated 'Mighty Network' to connect with other members from all over the world. Share experiences, discuss videos, start discussion groups, and talk about any topic that interests you.
EARLY & SPECIAL ACCESS TO ALL ALTIS EVENTS
Be the first to know about special access to upcoming ALTIS programs and events, and receive a standing 10% discount for our entire digital Course library.
This includes our flagship Foundation, Performance Therapy and Need 4 Speed Courses — as well as the entire Track & Field series.
BIG SAVINGS ON SUPPLEMENTS!
We are also really excited to offer an exclusive-to-ALTIS Community Thorne Professional Wholesale Account, where you can purchase the best range of sport supplements at a massive discount (~ 50%)!  
You even get an additional 15% off on your first order.
Your savings here alone may pay for your Connect membership many times over!
GUARANTEED TO IMPACT YOUR COACHING
And remember, like all of our Courses and Programs, we guarantee you will love ALTIS Connect. If you don't, we will refund your money — no questions asked.
So join us, and 100s of others from around the world, and get CONNECTED!  
The ALTIS Connect membership will help you connect the dots, and become the coach (or therapist, or sport scientist) you want to be.