This weekend, Altis is excited to host the very first Performance Therapy Program. Hosted by our Medical Director Dr Gerry Ramogida and our Education Director Dan Pfaff, this Program promises to be a one-of-a-kind opportunity.
It is the philosophy of Altis that only with true integration of medical and coaching services, can the athlete experience be optimized. This is the reason that Coach Pfaff began track-side therapy back in the early 1990s, the reason why it has proven over and over again to be the most appropriate form of elite-athlete sports therapy, and finally the reason why – after years in development – we will finally offer THE vanguard education opportunity in its delivery.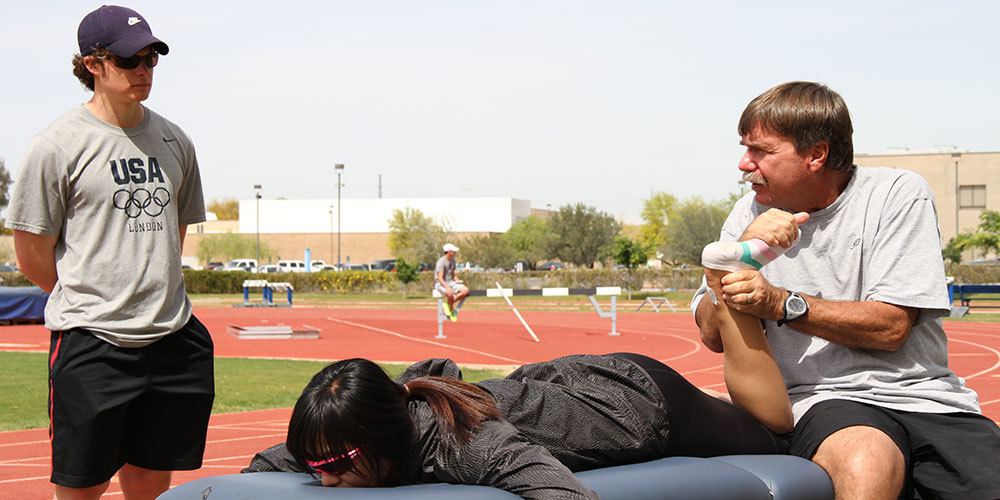 Starting tomorrow, we welcome some of the best in the industry – including Joel Jamieson, Dr Jason Ross, Dr Patrick Doyle, Marcin Gozcynski, and Dr Chris Klachan – for an intensive theoretical and practical examination of Performance Therapy, including the value of an effective athlete-coach-therapist trinity, an introduction to the biomechanics of sprint training, the living movement screen, and the chaining role of soft-tissue therapy in sport. The experience will include a daily 2 hour lecture, 3-4 hours per day of practical application within our normal training environment, and an informal end-of-day pool-side chat, led by Coach Pfaff.
As always we will be live-tweeting throughout, so be sure to check out our Twitter page – this is one you will not want to miss! Information on further Performance Therapy Programs will be forthcoming.