Before leaving China, we caught up for an exclusive interview with South Africa's Anaso Jobodwana, who will be boarding the plane with a bronze medal in his suitcase.
Jobodwana, who set a national record with a 19.87 PR in the IAAF World Championships 200m final, wasn't sure that he had done enough for the medal when he crossed the line he revealed.
"I saw the guy next to me, and just started to dip," revealed Anaso. "I just felt like I may have lost it, afterwards I was laying on the ground thinking I may have just lost a medal. It was only when I saw on the screen I had finished third that I could start celebrating."
"The Altis coaches have really helped me with the mental side of running."
"We had put in a very good two weeks of work coming into the championships, so in the rounds I knew that I was ready to run. The question was just how fast?"
"The first run felt so easy and I knew I was in good shape. I ran a PB in the semi final alongside the likes of Usain Bolt. That's really when I felt I had a chance to push for a medal and I needed to take advantage of it."
Anaso, who has made the previous 200m Olympic and IAAF World Championships finals, had eased through both rounds which gave him greater confidence going into the final in the Bird's Nest.
"Part of me was nervous, but I wasn't that nervous. Once I was in the stadium I could just shut everything else out and focus on my race plan.
"The Altis coaches have really helped me with the mental side of running. They always make sure that I understand everything with what I am doing in practice, that helps when preparing for races. They have drilled some very important things into me, and it has made a huge difference coming into these championships."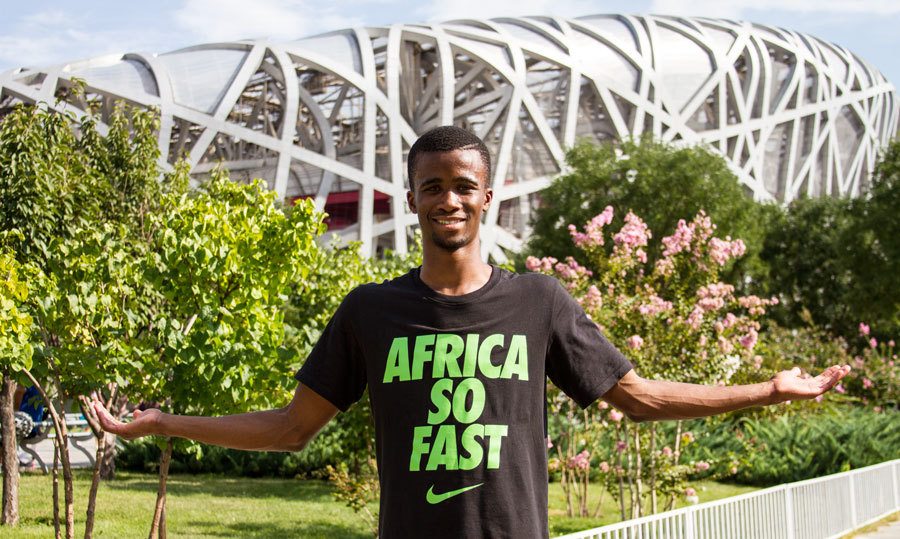 "I tightened up a bit in the last 20 metres which sometimes just happens, so it wasn't the perfect race. But my plan was to get out hard the first 40 and then just maintain it for 20 metres. Then when I come off the curve I could just hit it hard."
"Running sub-20 and a 19.8 makes me feel happier competing in these big races."
"It's been good having familiar faces around. Jeremy (Dodson) stayed to support me and came out after my race which is huge for me. He didn't have to. But he came to see me and congratulate me. It speaks volumes about the kind of environment we have at Altis."