This week's blog-post written by Education Director – Kevin Tyler – explores contemporary coach development models, and reveals the latest on ALTIS education initiatives.
In recent weeks I have read a number of articles in the popular media on sprint performance and training theory. These articles are grounded in popular opinions on why athletes aren't performing up to world standard, and provide a limitless stream of content for future blog-posts on speed development. However, more importantly they highlight a disturbing condition; that despite the millions of dollars invested in performance systems, our sport has done a poor job of establishing a high performance culture.
If you have viewed the popular media on sprinting throughout the last 50 years you will recognize the themes:
"Injuries are a normal part of the sport"
"Sprinting will cause you to get injured"
"Athletes aren't mentally tough"
"Training at slower velocities for extended periods of time will enhance my sprint finish"
"Injury equals weakness"
"Today's athletes are spoiled" …
The opinions go on and on, and it is rare to find consensus on any single issue.
When the dialogue on any subject matter is largely anecdotal and there is little agreement on the cause of the ill-fated condition, then it is a safe bet that the performance culture of the sport is relatively immature. Moreover, when this verbiage is emanating from insiders and influencers of the sport, then it is reflective of a much deeper problem: Our sport is full of 'experts' but shallow on expertise. Given this condition, consistency is elusive and programs tend to oscillate from one performance model to another in a fruitless search for results.
"Our sport is full of 'experts' but shallow on expertise"
So what is the answer? In the case of the sprint themes named above, the answer rests in embracing expertise. The answers to many of the themes listed are clearly known in both research and high performing environments. Truly elite coaches can speak clearly on the subject matter. The challenge is therefore in creating an environment where expertise is embraced, utilized and disseminated; not shunted, ignored and driven into the dark. Organizational culture should be grounded in sharing while embracing staff development. Learning should sit at the core of the organization and no one should be immune from it.
I recognize that I might be biased, but having spent a large portion of my career attempting to create high performance learning environments for coaches, I am convinced that much of the answer rests in a relentless investment in coach development. I say relentless because the strength of any sport organization rests in the technical expertise of their coaching body. It is the coaching body that should influence performance structure. It is the coach that influences the athletes – and it is the coach that often influences the next generation of coaches.
Athletes are best served where expert coaches are driving the process, influencing the shape of the performance structure and facilitating the work of support services. When this expertise is lacking the non-coaching experts are left to practice their trades with little effective guidance. Conflict often ensues at the cost of athletic performance. On the whole athletics has done a poor job of developing coaches. Learning is not systemic to organizations, and where development opportunities exist they are often restricted to formal qualifications. Formal qualifications serve a role but they are not the sole answer. Coaches of high performance athletes live in a dynamic environment and require access to quality information and regular feedback. Moreover, coach development does not have an endpoint congruent with an Olympic cycle – it should be viewed as a continuous, never ending process – and as a result it should be the first thing any high performance organization budgets for.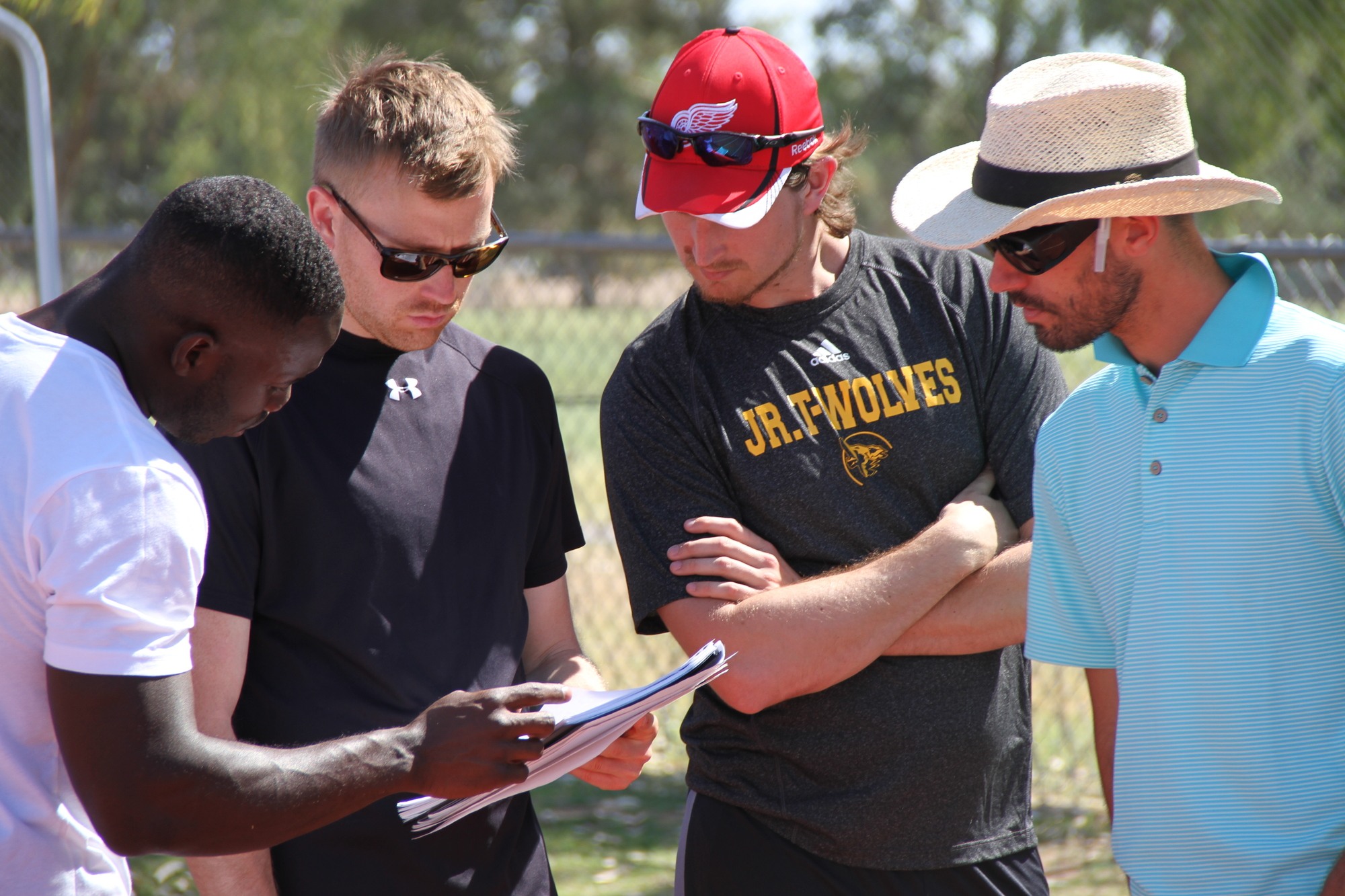 Robert Kiyosaki believes that "inside every problem rests an opportunity." ALTIS embraces this concept and is largely a reaction to traditional practice. It is our objective to create a quality environment where both coaches and athletes can learn and develop together. At the heart of the ALTIS community rests a strong belief in sharing, and an understanding that successful coach and athlete development are integral to one another. As practicing coaches we are all aware of the demands placed on coaches and the challenges to learning.
As Education Director it is my role to create a community where all coaches feel welcome and come to value us as a resource for their development. We currently offer applied programs for coaches (Apprentice Coach Program) and therapists (Performance Therapy Program) from our Phoenix base, and with the use of new technologies we will see an expansion into online learning in the forms of electronic files, online seminars (webinars) and expert-led group discussions (masterminds). It is our intent to develop the ALTIS World platform into a hub where coaches can receive and deliver quality information at their convenience.
So what should you expect from us next? The upcoming season should be very exciting as we work with athletes and coaches in preparation for the 2016 World Indoor Championships and the 2016 Olympic Games. Consistent with previous years we have a full complement of Apprentice Coach and Performance Therapy Programs scheduled through the 2015 – 2016 season. If you have not attended one of these programs I would strongly encourage you to visit us in Phoenix. Feedback from previous attendees has been outstanding and everyone agrees that the programs have aided their development enormously. We are currently venturing into the electronic realm and in the next 1 – 2 months you will see a number of offerings through Blabs (informal online discussions), webinars and mastermind groups. Through these mechanisms we can recruit expertise from and deliver expertise to all corners of the earth. Finally, we are constantly curating quality content for our website. In a short period of time the ALTIS World site will be a world leader in coach development.
The important piece in all of this is you. All of our programs are structured to allow for an exchange of information. We strongly believe that the most effective learning occurs in an applied Socratic environment. When you have an opportunity to apply new information and then critically analyze the outcome of your practice, the development process is supercharged.
We look forward to forging new relationships with coaches around the world in the coming years. Whether it is onsite in Phoenix or through our online portal we welcome your involvement in our community.
Yours truly,
Kevin Tyler
Education Director
ALTIS