Recently I had the privilege of traveling to Beijing for the IAAF World Championships. At these Championships, I represented ALTIS, and was on the coaching staff for Norway, as the personal coach to Isabelle Pedersen. Prior to Beijing, we held a ten day holding camp in Hong Kong. This was my first experience at a Major Championship, and I was really looking forward to the unique lessons that would no doubt come my way. Now that the Championships are over – as is our mandate at ALTIS – it was time to sit down, and do a self-debrief. What did I learn? What was I surprised by? What can I potentially do better next time?
Here are my lessons for the future Dustin:
Have a plan
In The Art of War Sun Tzu writes "The general who wins the battle makes many calculations in his temple before the battle is fought." However, "No plan survives contact with the enemy … when confronted by the enemy respond to changing circumstances and devise expedients." While traveling abroad and preparing for a Championship, any number of things during the lead up can disrupt plans – including inclement weather, lack of facilities, athlete health, travel schedules, and available food. Ultimately, in order to find success, it is critical to have a well-thought out game plan. Inevitably though, some things will not go as expected. Hence, come prepared with a plan B and C, and be ready to adjust on the fly.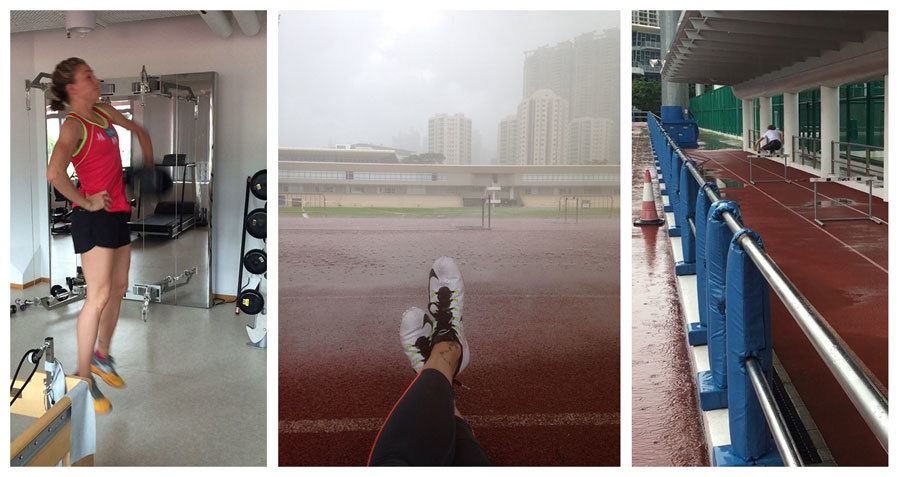 Polish the car
If an athlete has qualified to the World Championship or Olympic Games, then that athlete and their coach have already done a great job preparing for the event. There is little more that can be done in the eleventh hour that will have them more physically prepared for competition. Resist the urge to do extra work, or to add anything new to the program; at this point there is more to be lost than gained. Focus on the key performance indicators and the athlete's strengths. At this stage energy is precious and it is far better to do too little than too much.
Manage emotions
This can be a stressful period for all involved. Understand the person you are working with and what makes them tick. Be there for the athlete, and be prepared to handle the roller coaster of emotions inherent to a Major Championship. Nerves will come, and that's okay. Help the athlete stay calm and cool under fire. It is equally important that the coach remain aware of his or her emotional state and control what he or she conveys to the athlete. This highlights the need for consistent and systematic mental resiliency training throughout the year. At all costs, keep the athlete happy and operating with positive thought trains. If this means they need a pre-competition haircut, then find a Toni & Guy in downtown Hong Kong. At this point it's all about what the athlete needs to feel good!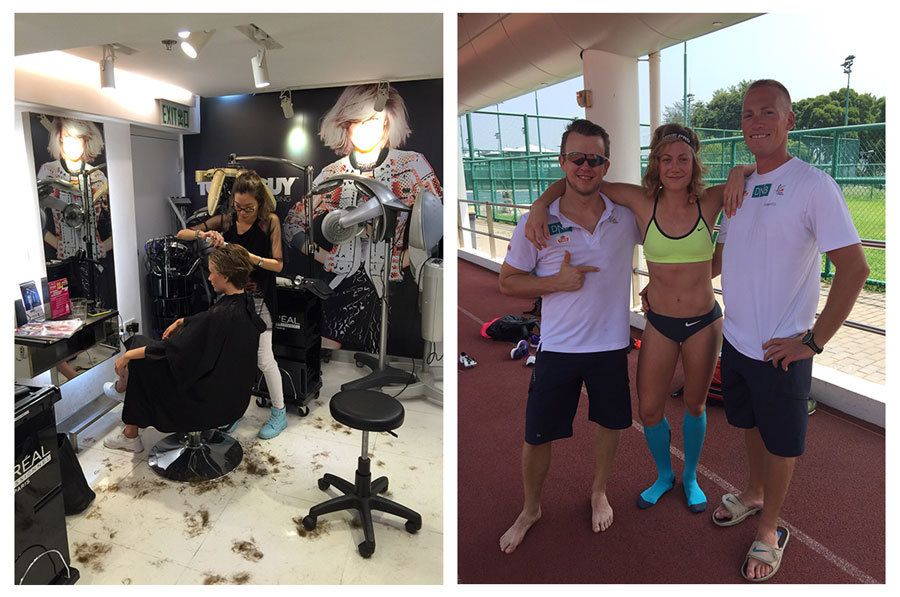 The Performance Team
Lone wolves don't make it far in this sport. Surround yourself with the right people and collaborate with them. You and the athlete are a partnership; seek out their input and utilize this valuable information when planning and coaching. If you are fortunate enough to have access to a therapist, work together as part of the athlete, coach, therapist triad. You may also be working with other staff from the national federation. Utilize the skill-sets they bring to the table and learn to trust in these people. Well in advance hold open dialogue to ensure that everyone understands their role during the lead up and on the day.
Learn
This experience will introduce you to new people and cultures from around the world. Learn what you can from all of this to become a better, more well-rounded person and coach. Communicate with the therapists to develop a better understanding of their approach to injury management and performance enhancement. Study the sports native to where you stay. While at the Hong Kong Sports Institute, I visited their Dojo and witnessed the incredible speed and skill exhibited within the martial arts.
You will surrounded by living legends and masters of their craft. When given the chance to learn the javelin from Kari Ihalainen, talk hurdle biomechanics with Brooks Johnson, or discuss the athletics culture within China with Randy Huntington, seize the opportunity and learn from what they have to offer. The practice track will always be full of world-class coaches and athletes. Find out what they are doing and how it can make you better. Before, during, and after, reflect and analyze. Learn about yourself and how you can improve.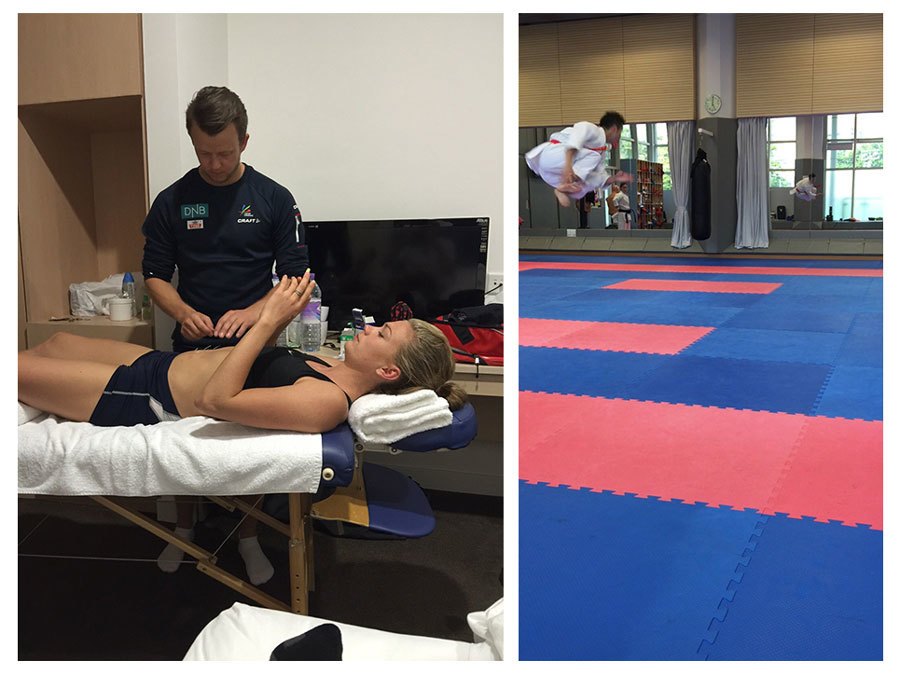 Spread the Knowledge
We are all blessed to be where we are and doing what we love. We've all had mentors who have educated us and willingly shared their knowledge. In turn, it is our duty to spread the wealth. Talk with colleagues and athletes in camp, and share ideas that everyone can benefit from. I was honored and humbled to participate alongside Kari Ihalainen and Trond Knaplund in a Q&A seminar with local Hong Kong coaches and athletes. This type of knowledge sharing only grows our sport and makes it richer for all involved.


The Human Spirit
Every athlete who competed in Beijing had to overcome personal struggles and the trials and tribulations that come with being a professional track and field athlete. Fabrice Lapierre and Anaso Jobodwana both battled back from injury to win medals. Aries Merritt won a bronze medal in the 110mH only days before receiving a kidney transplant from his sister LaToya. And Thomas van der Plaetsen competed in the decathlon scoring over 8000 points less than a year after being diagnosed with cancer. These stories and many others demonstrate the strength within each of us and the ability of champions to persevere and overcome in the face of seemingly insurmountable odds.
The Ecstasy and Agony of Competition
The joys and sorrows of the sport were on display each night as perennial favorites and relative unknowns alike stepped up to win medals. Young guns Trayvon Bromell and Andre De Grasse proved that they could hang with the big dogs. Countless Chinese athletes showed their skill and ability to the delight of the home crowd. On the flip-side, we saw a number of favorites wilt under pressure and fail to medal or even qualify to the finals. Multiple relay teams, who on paper looked fantastic, failed to get the stick around. And sometimes you might run a great race, set a new personal best, and blow up the form chart – but still miss the final by one spot. All of this goes to show that it's what you do on the day that truly matters in this sport.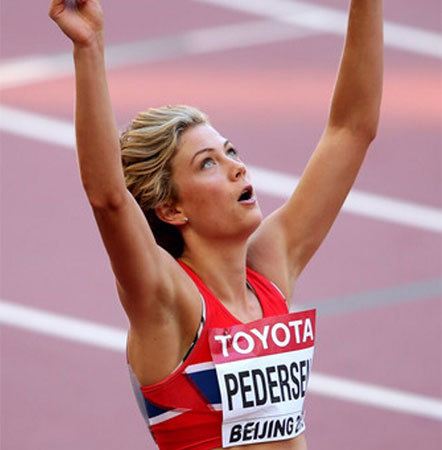 Travelling
Four planes, two greyhounds, ten IAAF buses, four taxis, and two Ubers later I had traveled from Phoenix to Hong Kong to Beijing and back. The return trip was 40 hours from hotel to home. Needless to say, if you want to coach at the elite level of track and field you better be prepared to travel. Still, in the end, it was a small price to pay for the experience of a lifetime.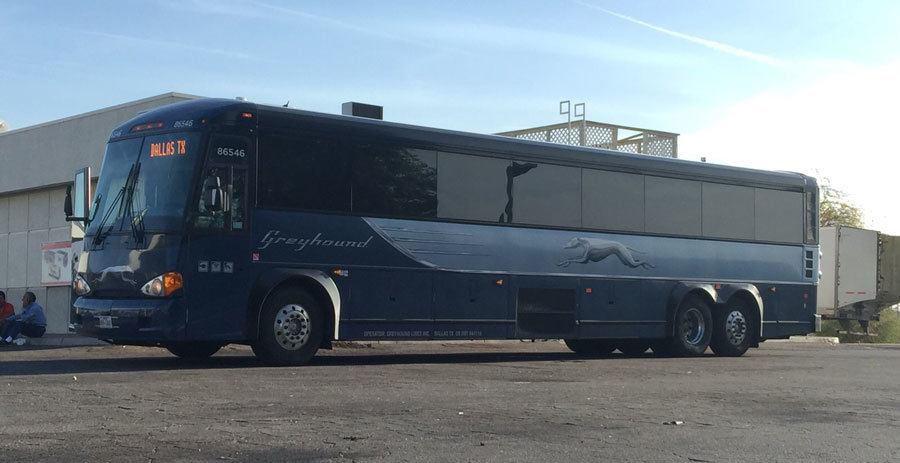 Mentors
Coming into these Championships, I had been given a massive head start because of what I have learned from my mentors. Dan Pfaff, Stu McMillan, Andreas Behm, and John Godina offered invaluable advice based on their experience and situations that arose at Majors, and the mistakes that coaches and athletes routinely make. This foreknowledge allowed me to anticipate many of the situations we encountered, allowing us to make more informed decisions. As a result, the whole process was smoother and more successful. If I can offer one piece of advice, it would be to surround yourself with great people who have gone where you hope to go. Lean on them and ask for advice so that you may learn from their successes as well as their failures.
In the end, this was a massive learning experience for me and three weeks that I will never forget. I plan on this being the first of many Major Championships, and I look for this to be a springboard towards Rio in 2016. Track and Field has been the sport that I have loved since I was a child. I have made countless friends, built a career, and traveled to places I could not have imagined because of my participation in it.
I will forever be grateful for these opportunities and hope that I can give back to the sport as much as it has given to me.