Our branding and design partners, 5or6 Ltd have been working with Altis since its inception. They have vast experience working with NGBs, institutions, commercial businesses and individual athletes – in all areas concerning brand and website design.
In this blog-post 5or6 give us an insight into experiences gained from working with elite athletes in the process of building personal brands.
Why bother?
Athlete branding is an area that should be on the radar of every professional athlete. The perception of an athlete in the media – both through traditional press, and online is not only governed by what they do on the track, field, or court – there are other factors at play.
Ultimately, athlete branding comes down to making money. By raising an athlete's profile and growing their fan-base over time, it can help to attract sponsorship, win that shoe contract, or even increase their appeal to meet directors.
The circle of trust
Our approach to any project worked on is to develop a shared understanding of the client and their needs. Working with athletes is no different. We start by finding out all we can about the athletes we work with. To be honest, we consider most of them friends, and we like to think of ourselves as part of their team – part of their circle of trust.
We get to know them as people, and we get to know their story. We help identify what gives them an edge – creating a brand that reflects this. We then devise a strategy to position them in the marketplace. For us, everything is important – from the aesthetics of the design to the tonality of the language used. An athlete's brand should reflect their personality through a number of areas – namely the tone; the consistency; color choice; logo design; typeface; print finish; and overall stylizing. We aim to create brands that are heraldic to a particular athlete.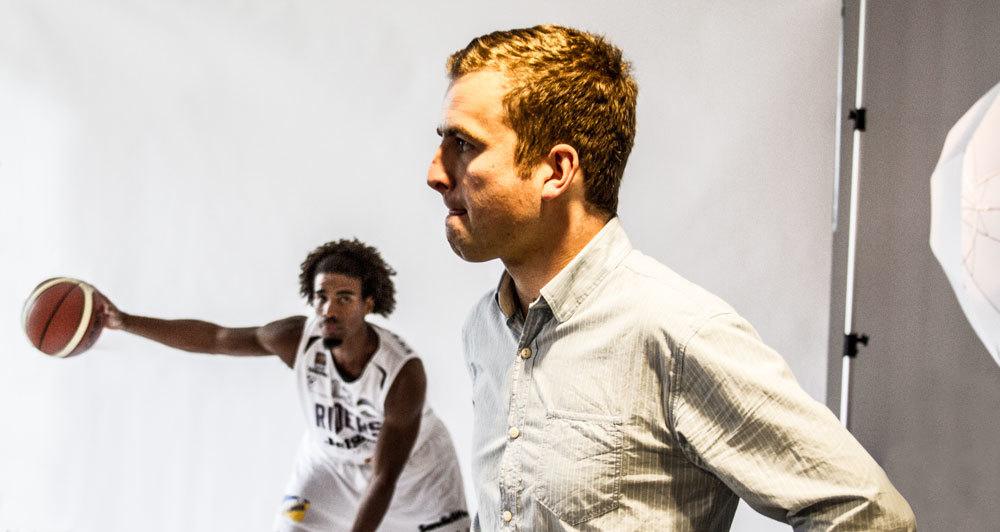 Developing an image
Part of defining the narrative for an athlete is to consider their imagery. For this reason we set up a professional photo-shoot with the athletes we work with to provide a stock of images we can use – both in our design ideation, and in accompanying news stories and press releases.
We also build a bank of images with appropriate permissions – as we believe it is crucial to collate a stock which showcases an individual's personality. We therefore tend to include images:
in front of the press/media in interviews;
competing on the big stage;
working in the community;
traveling the world;
in adverts for sponsors;
away from their sport (modelling, public-speaking, hobbies).
Defining the narrative
A website can be a fantastic tool to help build a profile. The main reason we'll push the athletes we work with to have a website is to help develop a narrative in their own words. It's a way of getting their own message across without the filter of media spin. Through this platform we use good news stories to help to promote their successes.
One of the first exercises we engage in is drawing up a mailing list for the athlete. This would look at locations that have been important in their life: where they were born, where they lived, where they went to college, and who they represented. We'd then build a database of local press in those areas. Our next step would be to send out news stories (featured on their website) to these outlets – to start building their local profiles and following.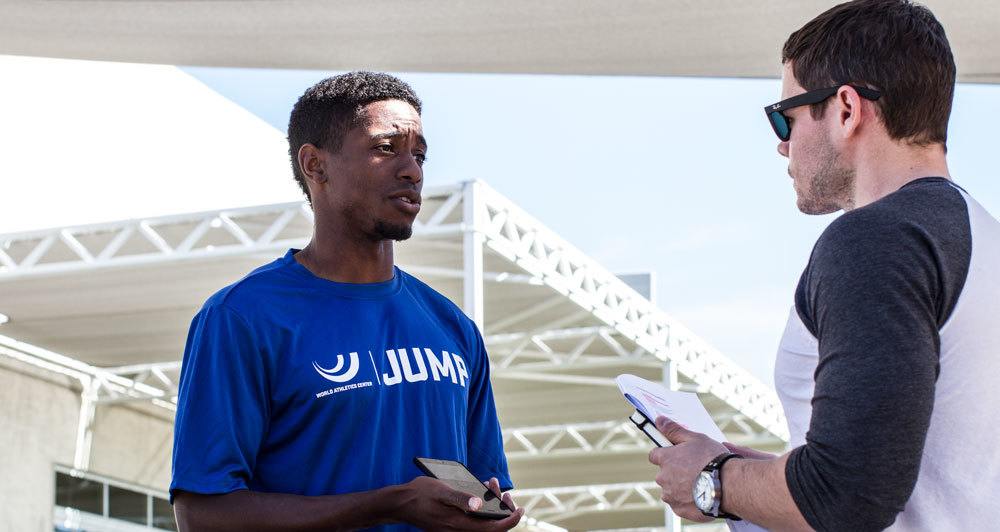 Growing followers through social-media platforms
Once the client has a brand and has developed their own narrative, we'll use good news stories and images on social media platforms to help promote their brand to the fan-bases we have developed. Social media can be a great way to reach people, and with many athletes we'll oversee strategy for Facebook fan pages, Twitter, and Instagram accounts.
We push the athlete to interact with their fans through competitions and Q&As to help promote their pages. They are also tasked with engaging through an all-access approach to their daily routines, as well as documenting the landmark moments in their sporting career.
It's not just fans that we would look to target. Social media can be an important tool in both promoting and reaching sponsors.
We then consider online networking techniques by identifying the five key touch-points with the sponsors we are trying to reach. This could include: following them on Twitter; 'liking' their photos; emailing them after a talk; retweeting or 'favoriting' their tweets, or commenting on their blogs. All these things have the effect of bringing the athlete onto their radar, and helps to develop a relationship with that key person.
This is especially true for tools like LinkedIn: we use it to reach professionals with our news stories directly. Personally I'll message any professional that adds me with an update on 5or6 to further our professional relationship, and make them aware of services we offer – athletes are no different.
Monitoring success
It would be easy to do all this and think the job is done. But actually that's just the start of the process. Being pro-active in tracking the success of these news stories, tweets, and posts enables us to tailor the content to the athlete's audience – and further enhances their following.
We use a couple of tools to monitor the athletes we work with … Google Alerts is easy to set up and emails us directly if the athlete's name is mentioned in the online press. We use Google analytics on all our websites to track hits. We also monitor our Facebook pages and Twitter analytics to see what is working for particular athletes.
Go get em!
The last message really is to be pro-active: in our experience these things don't just happen. They are the sum total of a series of processes that need to be developed over time, so that when the athlete does have that breakthrough result, and is launched into the media spotlight – they are in a position to make the most of it. Our job is to work with athletes who want to be able to concentrate on their sport – what we do is a means of enabling that to happen.
For more about 5or6 check out their website www.5or6.co.uk