A rising star in the coaching profession – Dustin Imdieke is Assistant Sprint-Hurdles and Jumps coach at Altis, working trackside in assisting lead coaches Dan Pfaff, Stuart McMillan, and Andreas Behm.
In addition to coaching at Altis, Dustin has also coached at Paradise Valley Community College since 2008, serving as the Head Coach since 2013. During this time athletes working with him have set 9 school records, and 32 student-athletes have qualified to the NJCAA Track and Field Championships. He is an IAAF Level V Certified Jumps Coach and a USATF Level III Certified Jumps Coach.
In this interview with Coach Imdieke we find out more about his background, his coaching philosophy, the impact of his mentors, and what being a great coach means to him.
Dustin – thanks for joining us. Can you start by giving us an insight into your sporting and coaching background?
I grew up playing many different sports including football, basketball, and baseball. When I began competing as a track and field athlete I had an immediate passion for the hurdles. I attended Indiana State University and trained under John McNichols. After graduation I began coaching at Paradise Valley Community, where I am currently the Head Coach. In my 6 years at PVCC I have coached all of the speed-power events. I am also an Assistant Coach at Altis, working with the sprinters, hurdlers, and jumpers.
How did you initially start working at Altis?
Well, I really need to thank Altis founder John Godina for the opportunity to be a part of Altis. John initially reached out to me in 2012 and drew a picture of what Altis was going to be…I was on board immediately. From there I began working with Dan Pfaff, Stuart McMillan, Andreas Behm, Nick Sheuerman and a small group of athletes.
"The entire staff strives to create an environment that allows the athletes to concentrate fully on training to achieve world class performances"
Can you tell us how Altis evolved since you have been there?
The team has worked very hard and Altis has developed a significant presence on the international track and field scene. We have built a strong social media presence, which has allowed us to connect with a large number of athletes and coaches around the world. During these first 18 months Altis has grown tremendously with new athletes, coaches, and therapists joining us almost daily. The addition of all of these individuals has allowed Altis to become something truly important in the world of track and field and sport performance. The entire staff strives to create an environment that allows the athletes to concentrate fully on training to achieve world class performances.
A great environment to be in! So how would you describe your personal coaching philosophy?
Firstly, I feel it is important to be a positive influence on an athlete, and help them to grow as a person and an athlete. I believe that there is both art and science behind good coaching. Knowledge of physics and anatomy is needed, but so is the ability to communicate this to the athlete in a way that they will understand. During each training session I am constantly seeking to improve biomechanical efficiency in an attempt to improve performance and decrease injury.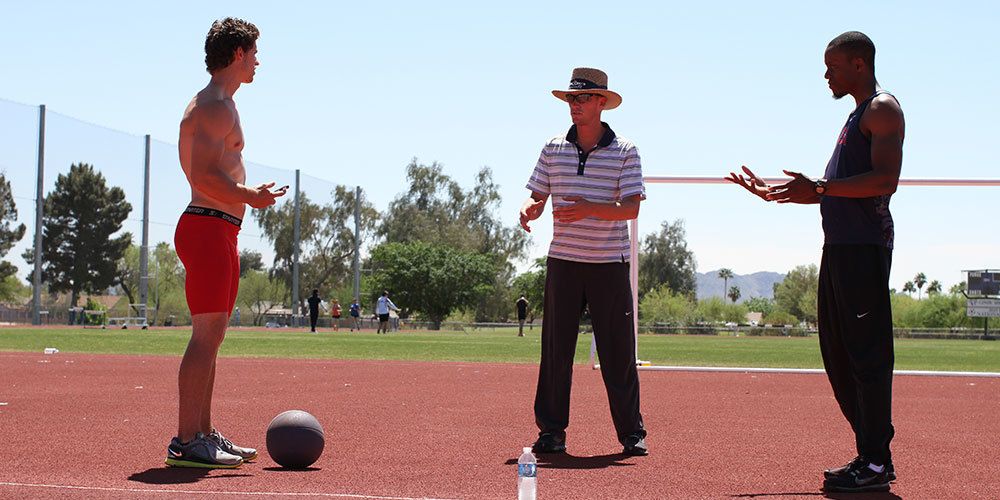 So who have been your most influential mentors, and what have they taught you?
I have been fortunate to meet influential mentors at all of the places I have been. Todd Lehman, Dan Pfaff, and my father have been especially important in shaping who I am as a person as well as a coach. A few things I have learned from these individuals are to always be working hard towards something. Dedication to the process, attention to detail, and embracing gradual consistent progress are all crucial to sustainable success. Many people, including the athletes I have worked with, have helped me to understand that to truly coach an athlete, you must understand them and be able to adapt your approach to that person's needs.
So what, in your opinion, makes a great coach?
I believe that a great coach provides the means for an athlete to learn how to execute a desired task, and to be able to do so under their own free will. This requires that the coach be observant and knowledgeable with the ability to communicate and provide effective feedback. Great coaches are demanding, but also understand that progress is gradual and requires patience.
Lastly, in terms of athletes and athlete performance, what is the single greatest commonality that your most successful athletes have shared?
I have noticed that good athletes have a strong desire to improve. The willingness to put in the work to continually improve for long periods of time is crucial to young and developing athletes.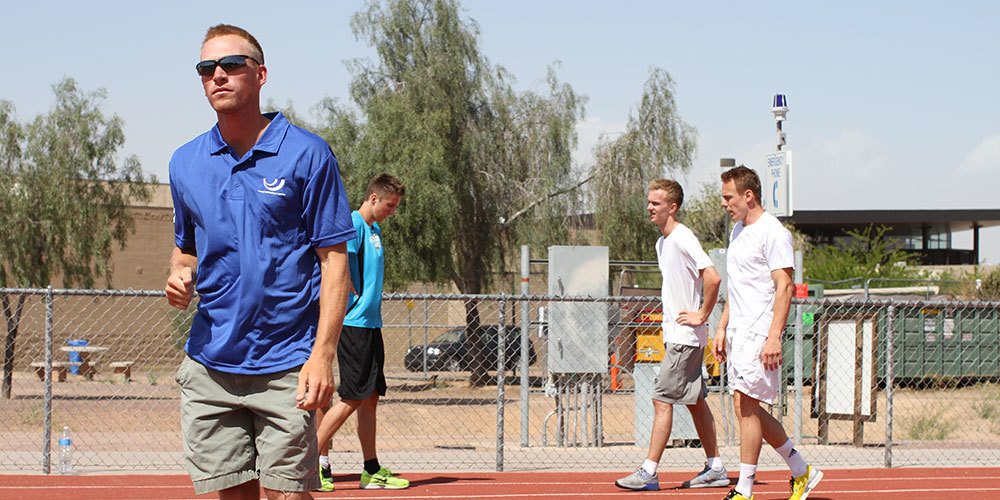 Dustin is on Twitter – give him a follow.