After an incredibly successful medal haul at the Winter Olympic games, Altis Performance Director Stuart McMillan sat down to reflect on the games and outlined 6 take-homes from Sochi.
Get out of the way
When you work with athletes like Kaillie Humphries, Elana Meyers, and Lauryn Williams – I just try get out of the way, and try not to screw it up somehow. However difficult it is, we need to resist the temptation to over-coach at this high-pressure time. Trust that the work you have done is imbedded strongly enough, and leave well alone. Simple reminders of important cues at the right time are enough.
There is a fine line between positive media and distraction
For a few weeks short of four years, most Winter Olympians live in relative obscurity. The temptation to over-react to all the media hype and excitement surrounding the Games can push many athletes out of their comfort zones – to the point where they lose focus on what was supposed to be the objective – and the reason why they choose to live in obscurity in the first place!
Trust that the work you have done is imbedded strongly enough, and leave well alone. Simple reminders of important cues at the right time are enough.

Stuart McMillan
Keep it simple
I've said it before, I'll say it again – reduce variables at the Games – don't introduce new ones. Comfort, continuity, and confidence are most important. They feed each other.
HFA
Home field advantage is important… but it can go both ways.
In 2010, the Canadian men's hockey team beat a strong USA team in the final. An adoring Canadian public almost willed it to happen. The support that the Canadian team felt was undoubtedly a large motivator for this success. Compare this with 2014. Russia is a country almost as manic about hockey as Canada. Anything short of Olympic Gold for their hockey heroes would be deemed a complete failure – not only for the team, but for the Nation. The pressure clearly got to an under performing Russian Team, and they were knocked out in the Quarter Finals. It is interesting to note that all but one athlete refused their mandatory media 'Mixed Zone' after the Game.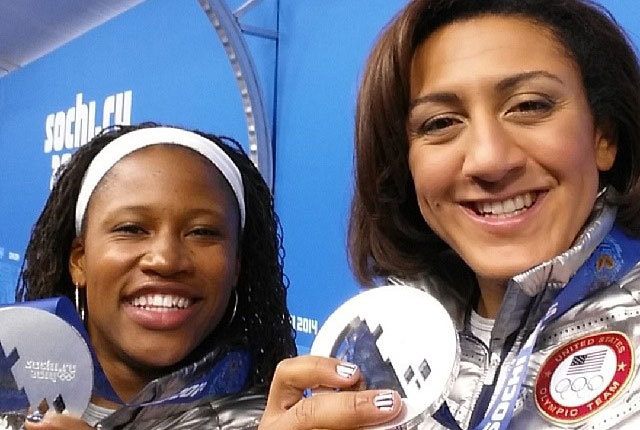 Sometimes, you don't get what you deserve
After a 14-medal World Cup season haul, the Canadian luge program came into these Olympic Games on a high. Expected to battle it out for at least four medals – which would have been the first EVER for this program – they instead fell agonizingly short – ending up with 3 fourth place finishes. With a staff and budget less than 1/10th of that of the dominant German team, the Canadian Team had totally revamped their culture over the previous quadrennial, and were (and are) a fine example to all National Federations that you do not necessarily need big budgets to compete at a high level. A medal would have been sweet reward for the system-change that this Team had engineered. Alas – it will have to wait another four years…
…and sometimes, you do
For three of the four heats that make up the women's bobsled race, Altis athlete Kaillie Humphries trailed American pilot Elana Meyers (and her Altis training partner). This was despite the fact that the reigning two-time World Champion and 2010 Olympic Champion Kaillie drove almost perfectly. Powered by vastly superior start times, and sliding in the sleek BMW sled, Elana was ahead – even though she was driving extremely poorly. This did not last however, and Kaillie pulled ahead and won by 1/10th of a second – deservedly winning her second straight Olympic Gold.
As well as being Altis' Performance Director Stuart writes a popular blog (mcmillanspeed.com) where he discusses both his own thoughts on all things coaching, as well as hosting Q&As and guest-posts from many other prominent coaches and therapists.