** Supported by Brains Bioceutical Corp. "Brains", The Global Leader in Cannabinoid Based Active Pharmaceutical Ingredient's "API's", ALTIS continues to pursue the ground-breaking work of the 'Living Lab' **
ALTIS is excited to announce that we have partnered with Brains Bioceutical Corp.
The ALTIS / Brains Bioceutical Living Lab aims to generate new knowledge by exploring, experimenting, and evaluating new ideas within the global natural sporting ecosystem. Through building a community of innovative, multi-disciplinary, and collaborative partnerships with professional sports organizations, educational institutions, private businesses, coaches, researchers, and athletes, our goal is to, quite simply, change the way sport science is done – by turning the real world into a living laboratory.
The ALTIS / Brains Bioceutical Living Lab brings together interdisciplinary experts to create, explore, experiment, and evaluate – in real-world environments – new ideas within the natural training and competition environment of elite athletes.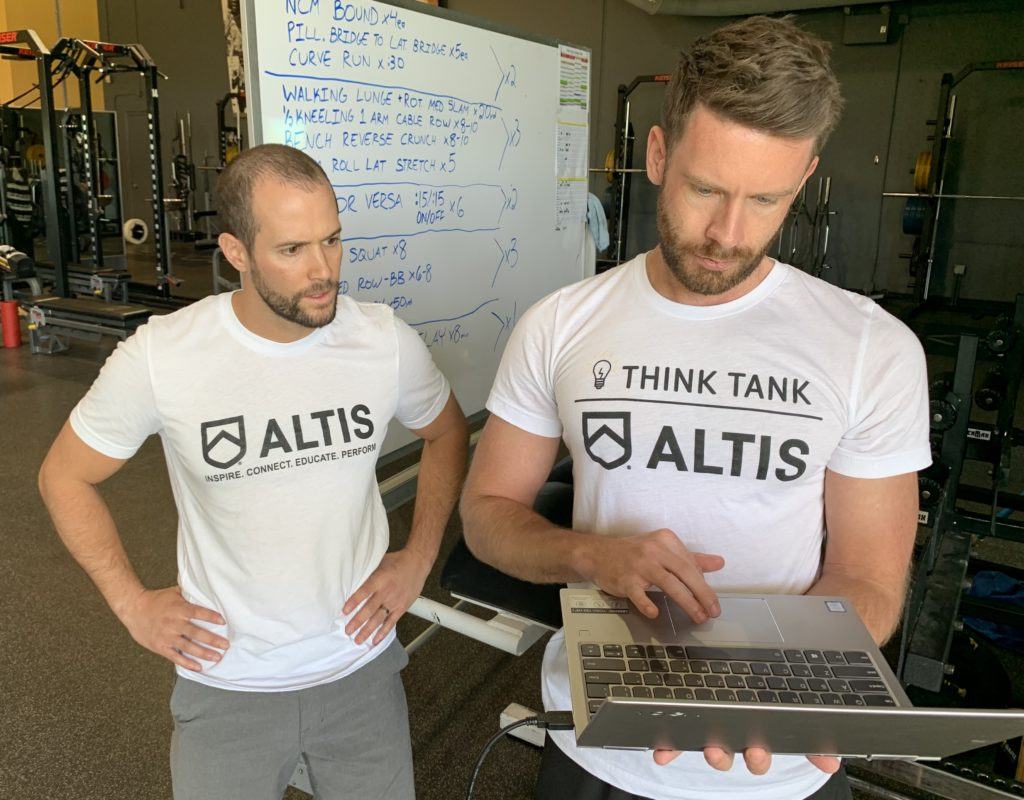 The ALTIS environment provides a Living Lab experience that is unique in the sports world. Elite coaches and scientists, a world-class athlete population, and a network that is unsurpassed in high-performance sport affords an authentic opportunity to generate exciting knowledge.
ALTIS CEO Stuart McMillan looks forward to a fruitful partnership with Brains Bioceutical:
"We are early days in this Project, but already we have finalized an interesting small project on the efficacy of CBDs, have partnered with the fine folks at Edith Cowan University on two PhD students, have hired a world-class Director in Dr. Robin Thorpe, and have begun some fascinating collaborative projects with technology companies and other research groups around the world. Going into this Olympic season, we needed to ensure we are putting as good a program together as possible. With Brains' support, we can make sure that no stone is left unturned; we can help our athletes be the best they can be, better inform our own coaches, and continue to find ways to help educate the sport performance community. Watch this space – as we will do our best to share all of what we learn!"
Brains Bioceutical CEO Ricky Brar emphasized the importance of the partnership with ALTIS:
"Brains Bio is excited to be selected as the exclusive CBD supplier to ALTIS, and we are further buoyed by the fact that ALTIS is amongst a handful of performance and rehabilitation clinics throughout the world that are working at this exclusive and elite level. Brains believes that the combined rarity of our CBD API, produced under EUGMP conditions, and the performance and rehabilitation mandate of ALTIS is a phenomenal scientific leap forward for global sports."
Brains is committed to producing pure products free of THC and any prohibitory substances. Brains achieved an industry first in providing product samples to the INRS Laboratory (World Anti-Doping Association accredited lab) in Canada for testing. Screening reports confirmed that the Brain's product is free of THC, pesticides, and all other banned substances listed by WADA.
Stay tuned for further information and developments on the ALTIS, Brains Bioceutical Living Lab!
About Brains Bioceutical Corp
Brains Bioceutical Corp is a leader in GMP – certified production of naturally sourced active pharmaceutical ingredients (API) for the pharmaceutical and nutraceutical industries. Brains Bioceutical is one of the only cannabinoid active pharmaceutical ingredient (API) manufacturers in production today and is actively involved in clinical trials across the globe.
Based in the UK, Brains is one of the only nine companies that has the commercial production capability and EudraGMDP certification to produce natural CBD API. Brains is currently manufacturing a line of naturally sourced CBD API products that are THC free. These products will be available across the UK in early 2020.
At Brains Bioceutical we take pride in producing a pure product free of THC and any other prohibitory substances. Our natural and pure CBD isolate has been tested by INRS laboratory (www.inrs.ca), which is a World Anti-Doping Agency (WADA) accredited laboratory in Canada used for doping analysis of athletes samples (https://www.wada-ama.org/en/what-we-do/science-medical/laboratories/accredited-laboratories). These screening reports have confirmed that our product is free of THC, pesticides as well as all other banned substances listed by WADA. This is first of a kind in the industry to get such a confirmation from a WADA accredited laboratory for the absence of prohibitory substances. This would certainly help many consumers in athletics and sports community for safe use of CBD. – Dr. Naresh Thumati, Director of Compliance, Brains Bioceutical.
MHRA Registered API: Inspected and Registered with the MHRA (Medicines and Healthcare Products Regulatory Agency). API Certificate Number: UK API 48727
For more information visit: www.brainsbioceutical.com