As you may have heard back in June, we are making some exciting changes, and moving our center of operations to Atlanta, Georgia – but that's not all! .
We have recently added two amazing women to our staff.
Meet Aasha and Tameka!
Aasha Marler
Media and Marketing Manager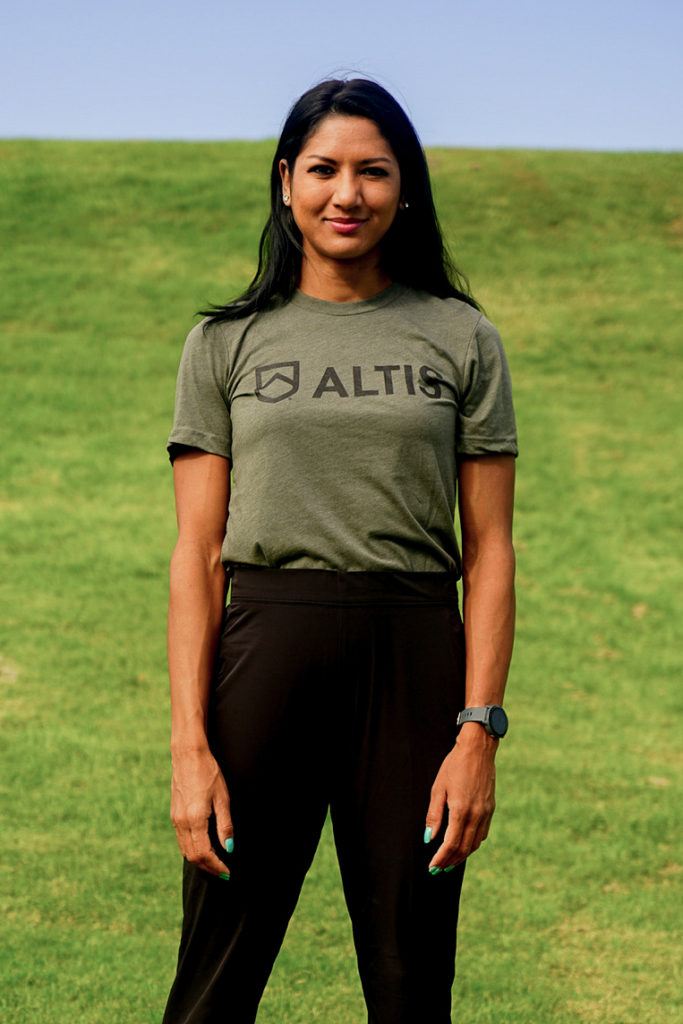 Aasha Marler has joined the team as our Media and Marketing Manager. Aasha is originally from Albuquerque, New Mexico where she competed as a long jumper/triple jumper/sprinter for the University of New Mexico Lobos. Aasha received multiple Mountain West honors and has been both a USATF and Canadian National qualifier.
She also holds the UNM record for Women's Long Jump (Indoor). Aasha earned her MBA in Marketing at New Mexico while simultaneously competed post-collegiately in long jump as a dual-citizen with Canada. Aasha loves to mentor youth female athletes under her organization ARMor Coaching and serve as a board member to a women's non-profit running organization Active Rise Resolute (A.R.C.)
"It's an incredible feeling to be a part of an organization like ALTIS that combines so many threads of my network and interests into one entity. I have always been passionate about developing my marketing skills and knowledge outside of track so it only seems like the perfect fit to join ALTIS and share its story."

Aasha Marler
"We are so excited to welcome Aasha to the team. She's bright, funny, and creative — and I can't wait to see how she drives our branding and marketing forward."

Stuart McMillan – ALTIS CEO
Tameka Jameson
Assistant Coach and Athlete Support/Community Outreach Liaison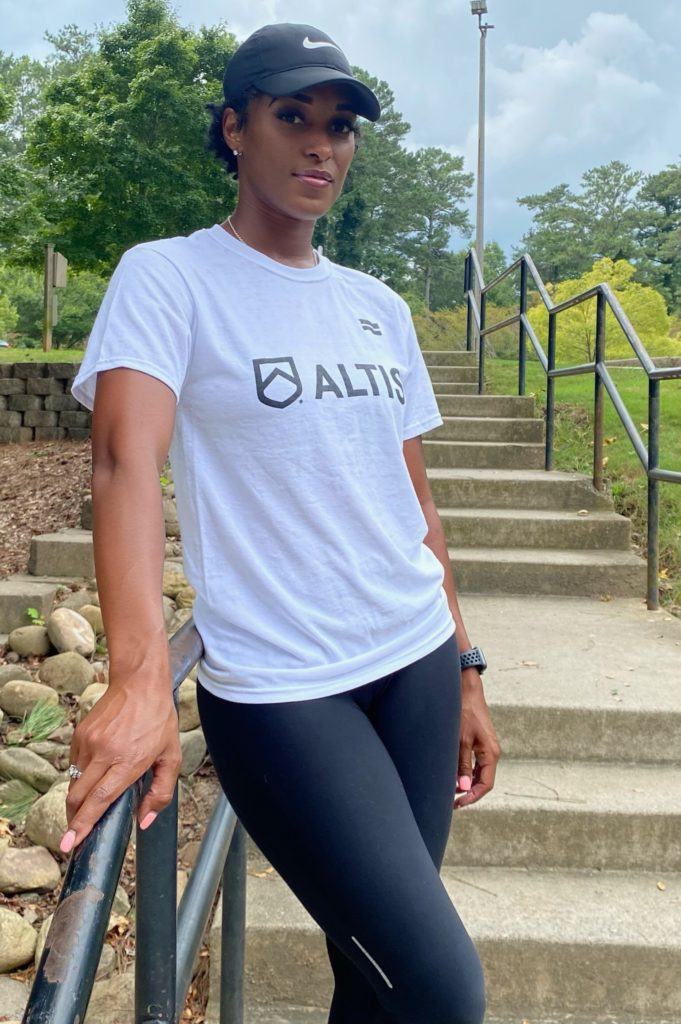 Tameka Jameson has joined us as Assistant Coach and Athlete Support/Community Outreach Liaison. Tameka is already a familiar face to the ALTIS Community, as she is a retired 400m hurdler who competed and represented Nigeria's National Track and Field Team.
Under the guidance of Hurdle Coach/ALTIS President – Kevin Tyler, Tameka made her second senior team competing at the 2016 World Indoor Championships in the 4x400m relay finals. At the 20th African Senior Championships, she earned a bronze medal in the 400m hurdles. Tameka holds a B.S. in sports administration and communication studies from The University of Miami, where she also competed as a two-time ACC Champion (400m, 4×400) and NCAA All-American in the 400m hurdles.
Since retiring, Tameka has shifted focus to her coaching career which also propelled her to launch Impact the Next, LLC an organization geared towards giving back and making an impact through health and fitness. She enjoys meditating and listening to different genres of music in her free time. She also has a 9-year-old daughter who she loves to spend time with.
"I am truly excited to get my feet wet with the professional athletes under the leadership and guidance of Coach Kevin and ALTIS staff. I look forward to all the knowledge I will get to soak up, and the educational resources I will be able to access and sharpen skills in my coaching journey."

Tameka Jameson
"After two successful seasons as an elite athlete at ALTIS we are excited to see Tameka return as a member to our coaching team. An experienced athlete and coach, Tameka brings a range of knowledge to our Atlanta based program. During her time as an international athlete, Tameka discovered her love for coaching as a high-school and club coach. Her energy and passion for coaching are contagious and we know she will make an impact on every athlete she meets while honing her coaching skills at the elite level."

Kevin Tyler – ALTIS President
We can't wait to see how these incredible women contribute to the Team and promote our mission for educating and inspiring the ALTIS Community!