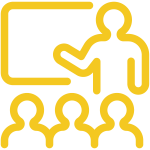 Come join our world-class training environment and help us #CarryTheShield.
Did you know that ALTIS is actually the ancient name for the sanctuary of the gods in Olympia, Greece? What better place to prepare for your Olympic dreams? We provide an unparalleled athlete membership experience.
An Experienced Team of Coaches
World-Class Training Partners
Integrated Performance Therapy
Positive and Competitive Training Environment
Individualized Programming
Meet Support from Coaches and Therapists
Great Arizona Weather
State of the Art Facilities and Equipment
Countless Off-Road Running Trails and Canals
Altitude Options in Nearby Flagstaff and South Lake Tahoe
Supplementation Fueled by Thorne's NSF Catalogue
DNA Profiling via Athletigen
ALTIS University Continuing Education
Broad Network of Sports Professionals
Factor in an affordable cost of living in the Phoenix Metro area and this makes for an unbeatable combination.
ALTIS President and Coach Kevin Tyler on the next two years:
"We have developed a strong training group leading into the 2019 World Athletics Championships and the 2020 Olympic Games. It is important that we maintain quality delivery into the 2020 Games, so we are only looking for a few dedicated athletes that we believe can contribute to and benefit from our environment. If you are a talented athlete and your are committed to success then there may be a place at ALTIS for you!"