 Welcome OFSAA High School T&F & XC Coaches
We are excited to offer any OFSAA T&F and XC Coach access to the ALTIS Track & Field Education Series Courses for only $99 (USD) per course.
The first 150 coaches to complete the course and send certificate of completion to OFSAA will be reimbursed the course fee (1 course per coach). Please contact tim@ofsaa.on.ca with any inquiries.
All Coaches are invited to a Refining Your Coaching Philosophy Masterclass with Dan Pfaff on Friday, January 29th at 6:30pm EST
>>> Use code: OFSAASPECIAL at checkout <<<
>>> Don't forget to use code: OFSAASPECIAL at checkout <<<
What You Get
Receive access to a world-class educational curriculum and more.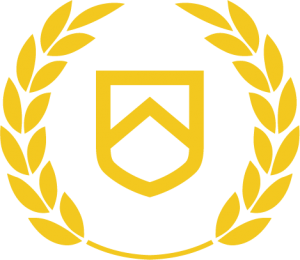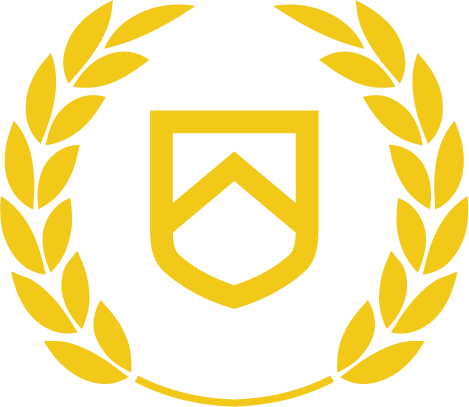 AGORA Council
An invitation to join 1000s of sports performance coaches in our private Facebook community, AGORA Council, for an opportunity to connect in engaging discussions on ALTIS educational programming and more with ALTIS Staff, industry peers, experts, and others.
Learn From Legends
ALTIS courses are developed and curated by esteemed coaches and therapists. With your learning progression in mind, these renowned coaches have come together to impart decades of experience coaching World-Champions and working with professional sports leagues and federations.
Control Your Experience
Each digital course is accessible online anytime, any where, and on any device. Suitable for a coach on the go, our platform makes it easier than ever before to learn on your own time and at your own pace.
Guided Learning Content
Gain access to hours upon hours of curated educational content, including videos and visual graphics. In-depth exploration and critical commentary ensures ALTIS content provides a deep and holistic understanding of topics necessary for a successful coaching career.
Learning Checks
Checkpoints inserted throughout each course ensure critical analysis and knowledge retention before progressing to the next topic of review. Successive modules build upon one another to result in a comprehensive study of the coursework at hand.
Lifetime Access
Enroll in an ALTIS digital course and receive lifetime access to the course as content and topics evolve in real-time alongside the industry. Take as long as you'd like to finish the course, and revisit in the future as new content is added or a refresher is required.
"The content is fantastic, this is the first of the ALTIS courses I've done and definitely won't be the last.I've particularly liked how the content is delivered and the way explanations are given that relate to different stages of athletics careers. I work solely with 12 to 16 year olds in a Club setting, the knowledge this course has given me will massively help me and the athletes going forward." Andy Harrison | England Athletics Qualified Club Coach
ALTIS represents the pinnacle of human performance thinking and education. The team is uniquely educated and experienced but this is not where their utmost strength lies. ALTIS is a beacon of free communication and thoughtfulness that is an example for all of sport and human performance. Any resource that bears the ALTIS name is in a class of its own.
Rob Wilson | Art of Breath
"Purchased and blown away with the volume of content! Being honest, I've skimmed through a lot of the content to get to book 3 and am now going backwards and forwards reading the material in depth, watching the videos numerous times and making many notes. I think it's an excellent bit of work that is a great expansion to the foundation and short sprint courses as it adds a new context to what had been learnt previously."
Mike Fountain | Founder & Lead Coach for Speed Development Project, UK
"Currently working my way through book 1 and am really enjoying it so far. I like the mix of video and written content along with the checkpoints. I find that these really help me reflect on how it is relatable to where I currently am and how I want to apply it going forward."
Caitlin Marshall | Athletic Therapist with UNB Track and Field/Cross Country
"I am two sections completed and loving the content. As expected you guys are bringing a unique and timely perspective to this subject matter. Challenging convention is one of my first loves and this program is most certainly on that path. Also happy to have been able to contribute in some small way to the outcome. Looking forward to the next few weeks of learning, contemplating and integration into my own process. Thanks for all you guys are doing!"
Scott Livingston | Performance Coach
"Coaching the Pole Vault by ALTIS is a brilliant tool for coaches from learning to introduce the event through to coaching the emerging elite performers. The in-depth theory exploring the various phases of the vault is world class, and is perfectly complemented by the blend of practical coaching support – invaluable to coaches worldwide."
Alan Richardson | Director of Athletics, Millfield School, England
"Coaching the Pole Vault is a fantastic coaching resource that delivers on multiple levels. It offers some essential and fundamental information and content about key areas of the event, and combines that with a great and highly relevant blend of athlete and coach interviews, video support and additional reading and links. It creates a comprehensive platform for learning at all levels – whether you are a coach that is new to the event or a more well-established coach, it doesn't matter."
National Performance Institute | Senior Coach, Pole Vault – British Athletics
"The content is really dynamic and useful. The course represented good value for money, was very relevant to my practice, and exposed me to new information and methods. I would be very likely to sign onto ALTIS Education Courses in the future."
Joaquin Leon | Athlete / Technical Coach
"The Course was above my expectations. Dan has been a huge influence in my coaching career and this course helped me further understand some critical "why's" of his training design. I appreciated the reference list/additional reading at the end of each module. The athlete perspectives were also extremely helpful and unique to this type of offering. Thank you."
John Hunter | Assistant Coach – Sprints, Hurdles, Horizontal Jumps, Multis
"The ALTIS Horizontal Jumps course was the perfect solution – I could go through the content at my own pace and apply it in real time. The combination of written content, images and videos, makes it easy to consume. It's giving me confidence in new events and furthering my coaching skills for the benefit of my athletes!"
Heather Hamilton | Former international Pole Vaulter | Technical Coach – Long Jump, Triple Jump, & High Jump at Dalhousie University