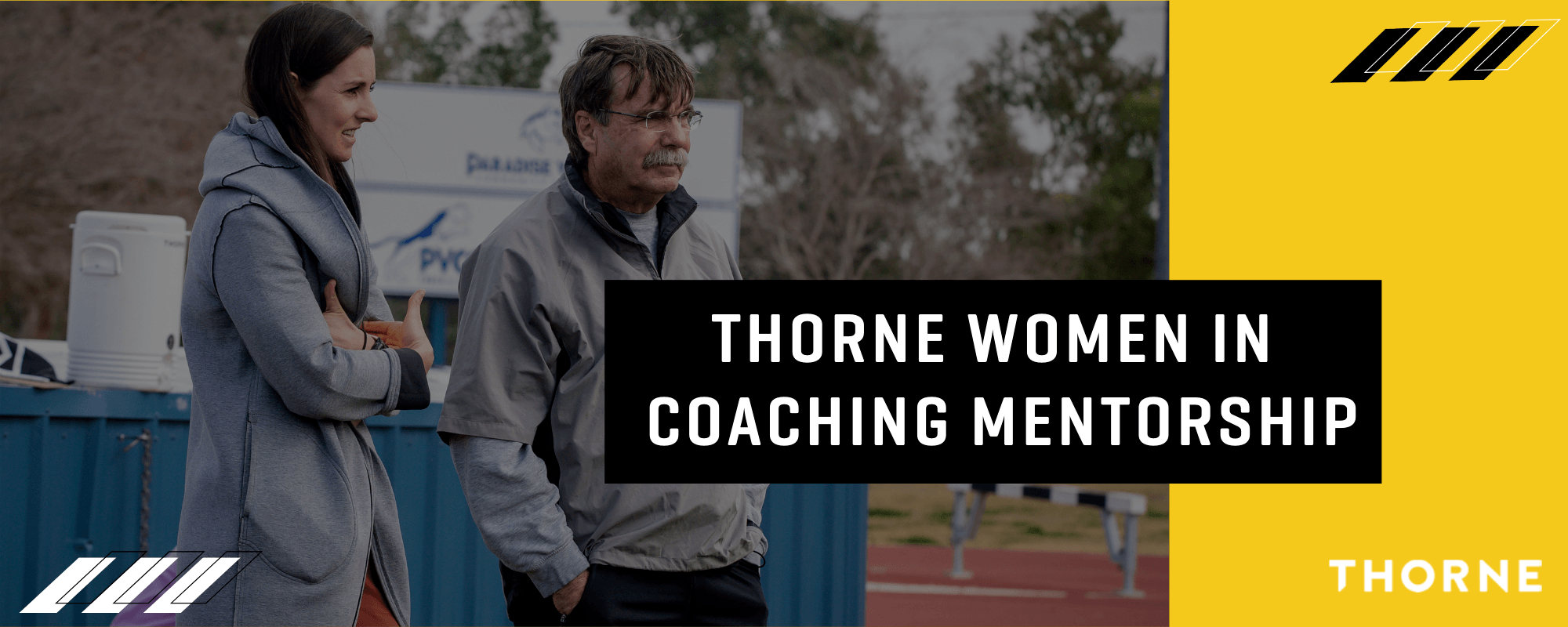 JOIN US FOR A TRANSFORMATIONAL JOURNEY WITH COACH PFAFF
If you've been waiting for the right opportunity to invest in your personal & professional development, now's the time to take action...
Thorne Women In Coaching Mentorship
The Mentorship has SOLD OUT!
Make sure you get on the waiting list to be notified about the next availability!
BENEFIT FROM SPECIAL GUEST SPEAKERS
In addition to learning from your Mentor, Coach Dan Pfaff, you will be joined by an exciting panel of special guests, set to share their extensive and wide ranging experiences on topics designed to complement the theme of each session. Confirmed guests include: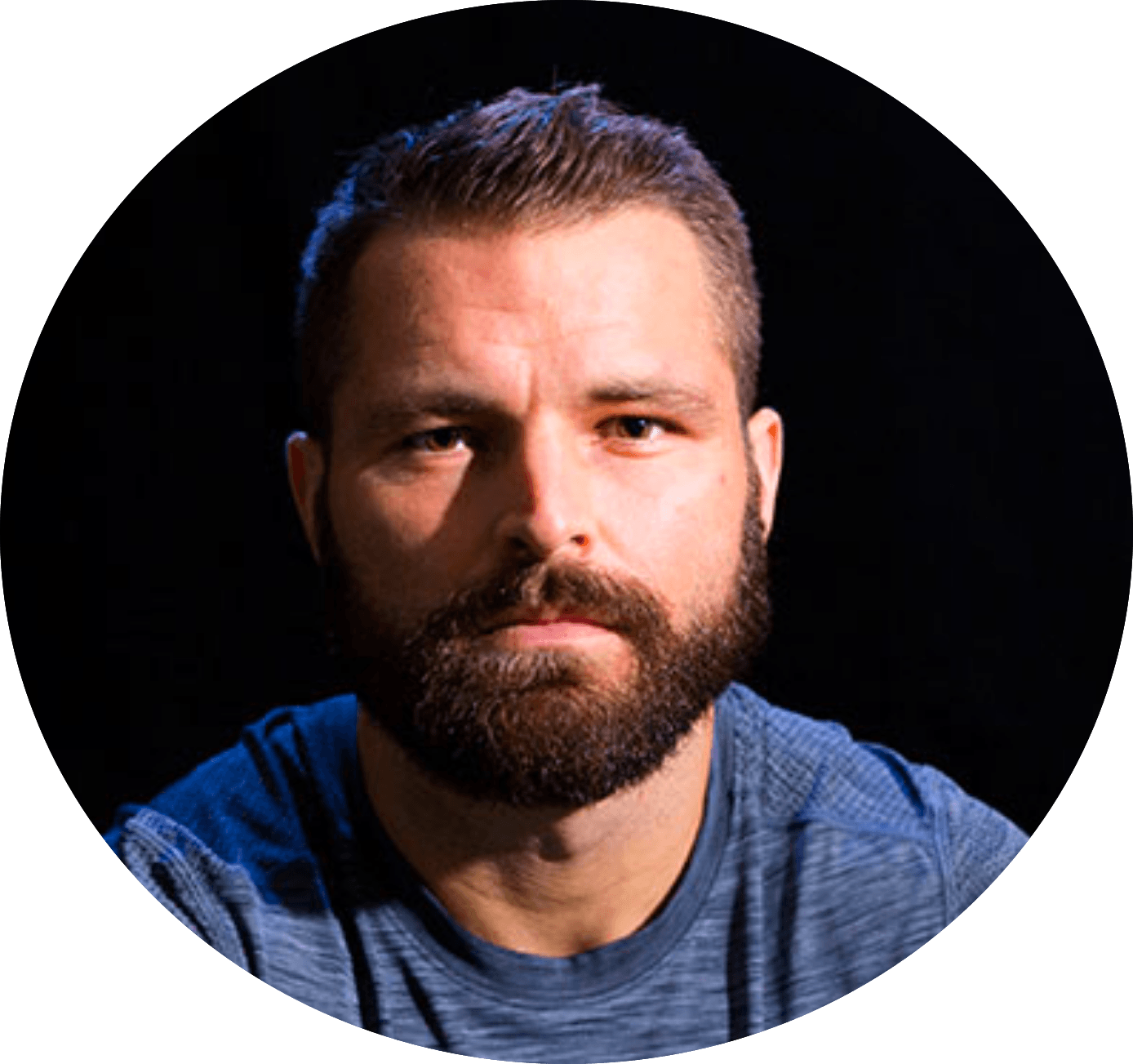 Brett Bartholomew
Brett Bartholomew is a performance coach, author, keynote speaker, and founder of Art of Coaching™.
Art of Coaching™ consults with corporations in the financial and tech sector, medical professionals, military, as well as professional sporting organizations to enhance their ability to lead more effectively through a better understanding of human behavior, persuasion, and power dynamics.
His book Conscious Coaching: The Art & Science of Building Buy-In, is currently used by several universities to help guide future coaches and professionals.
Prior to his work in the leadership space, Brett served as a performance coach for a diverse range of athletes across 23 sports worldwide including those who compete in the NFL, NBA, MLB, UFC, MLS, and NCAA, the Olympics as well as members of the U.S. Special Forces and Fortune 500 companies.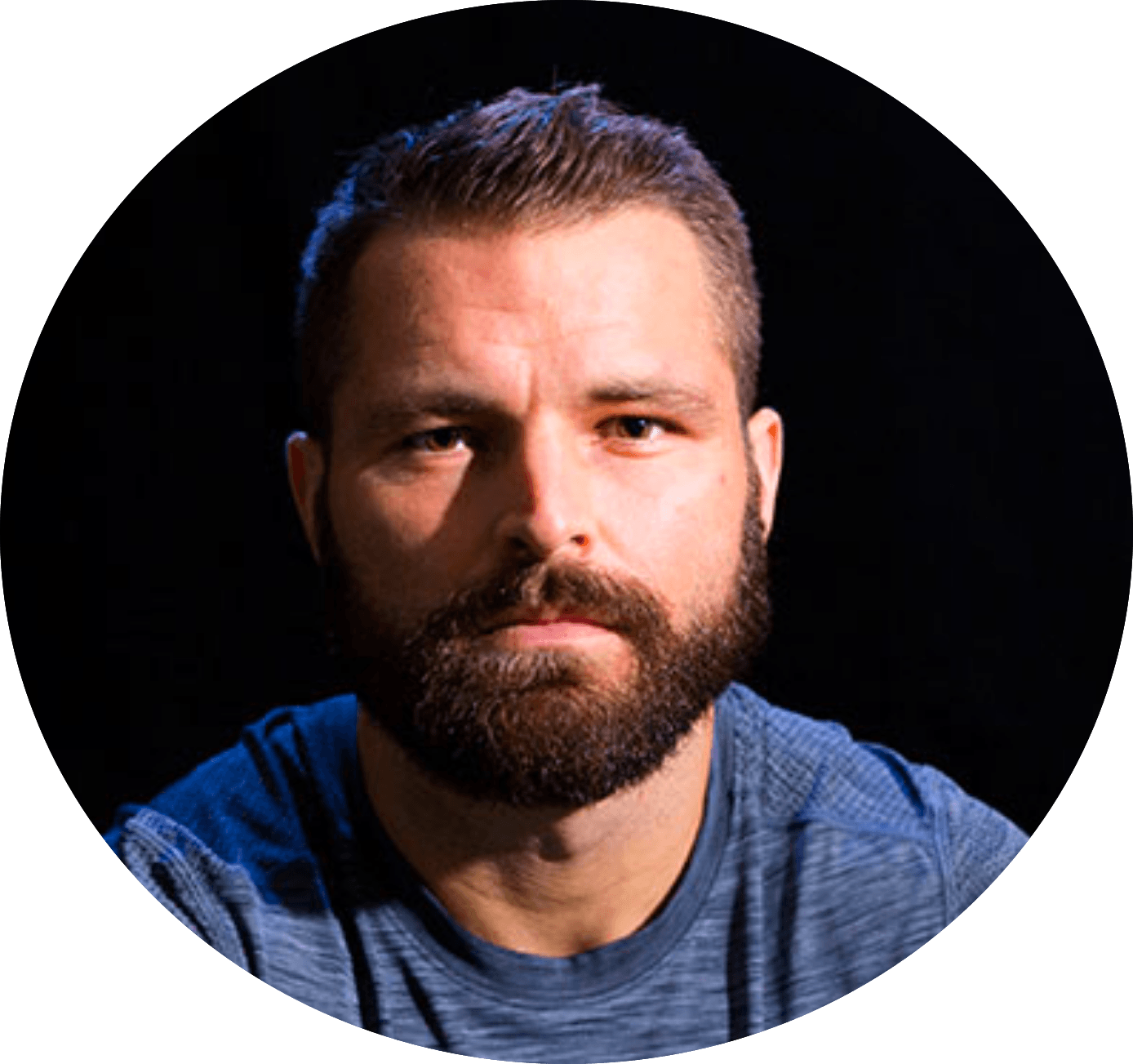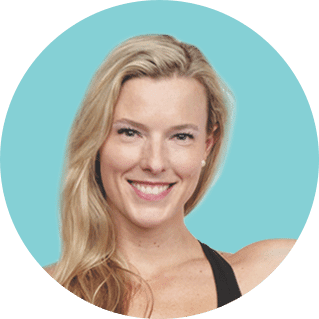 Molly Galbraith
Molly is author of Strong Women Lift Each Other Up, and Co-founder of Girls Gone Strong (GGS), a worldwide health and fitness movement dedicated to helping women feel strong, confident, and empowered in their lives and their bodies.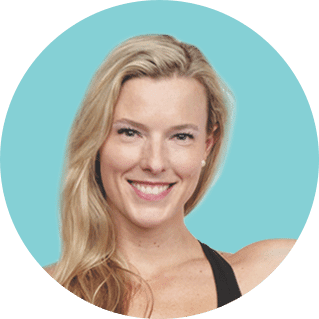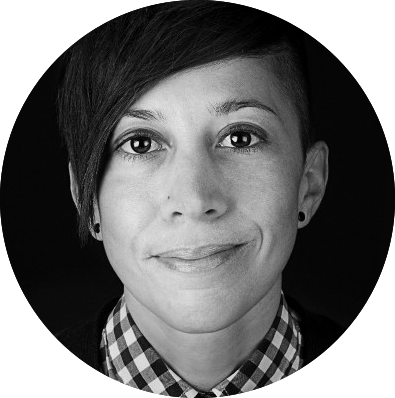 Professor Sophia Nimphius
Professor Sophia Nimphius is an internationally recognized researcher and practitioner for her contributions to improving applied practice in sport and advocating for improving the sporting system for women in sport. Her research focuses on the enhancement of athletic performance, athlete health and reduction of injury risk in athletes. She is currently a Professor at Edith Cowan University (ECU), High Performance Women's Sport Science Coordinator for Softball Australia and Analyst/Strength & Conditioning Coach for the Junior Spirit (Australian Junior National Softball Team).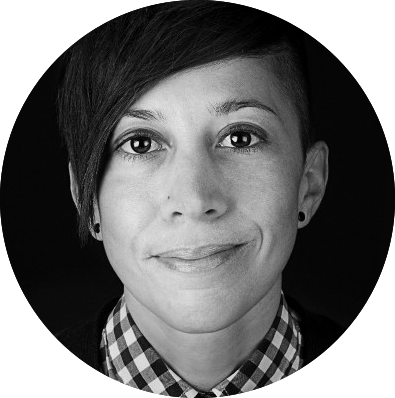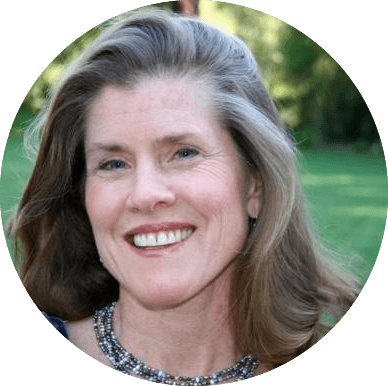 Nancy Laurenson, MSc., NBC-HWC
Nancy Laurenson, MSc., NBC-HWC is a Clinical Exercise Physiologist and National Board-Certified Health and Wellness Coach (NBC-HWC) with more than 25 years of experience in health care. Her focus has centered on programs that promote wellness and improve the physical well-being and emotional health of participants. Nancy received her master's degree in Human and Applied Physiology from Kings College, London UK and trained as a Certified Integrative Health Coach at Duke Integrative Medicine's Integrative Health Coaching Program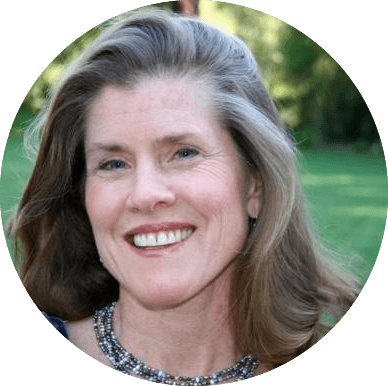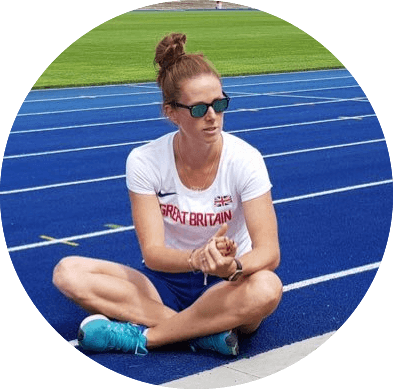 Coach Laura Turner-Alleyne
An Olympian with an enviable wealth of experiences in International Athletics and a diverse educational background, Laura Turner-Alleyne is a Coach with a broad knowledge base. She has accrued over 15 years of experience in Athletics, from grass roots through to her senior athletic career as a GB International Sprinter and medallist on the global stage.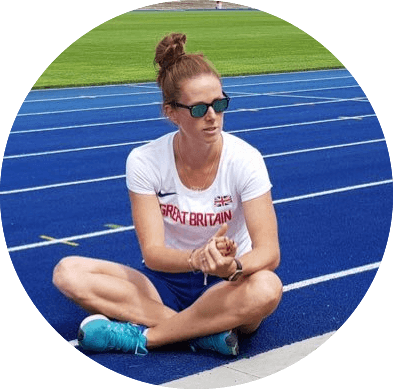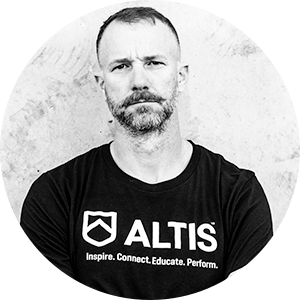 Stuart McMillan
Currently in his 26th year of professional coaching, Coach McMillan is CEO at ALTIS. Stuart has worked with professional and amateur athletes in a variety of sports with a focus on power and speed development, and has personally coached 70 Olympians at 7 Olympic Games; 35 of whom have won Olympic medals.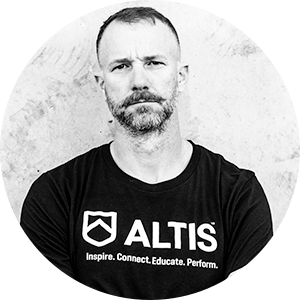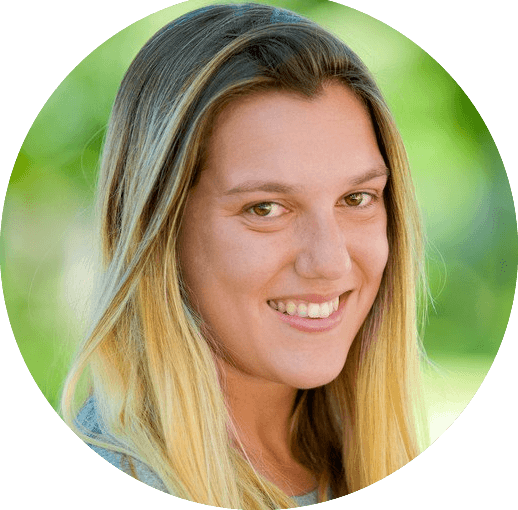 Coach Ivi Casagrande
Ivi is a Sports Performance Coach from Brazil who is passionate about not only the holistic physical preparation of athletes but also empowering young coaches in their own journeys in the world of sports. Through sharing her own journey and experiences, her goal is to provide guidance for young coaches and athletes in order to help and support them in their own career goals.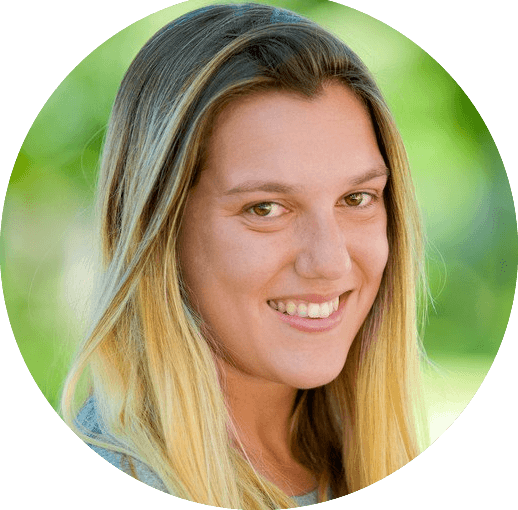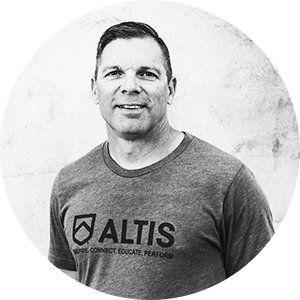 Kevin Tyler
An accomplished coach with significant international experience and a former Canadian Olympic athlete in bobsleigh, Kevin Tyler is currently the President and long sprints coach at ALTIS, having previously served as the Assistant Coach for Sprints & Hurdles for 2 years at the University of Oklahoma.
Prior to his time at Oklahoma, Kevin was the Head of Coaching and Development at UK Athletics for the four years leading into the London 2012 Olympics.
Tyler has coached nine Olympians from five nations and athletes under his charge have broken 18 national records.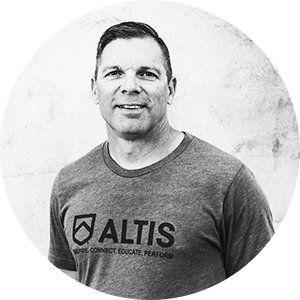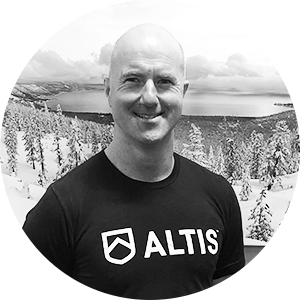 Nick Ward
ALTIS Programs Director, Nick has worked in the field of physical performance for over 20 years with a master's degree from the University of Calgary. He is an accredited strength and conditioning tutor with the UKSCA, and provides education in physical preparation to schools, coaches and clubs.
Throughout his 25 years of applied coaching experience he has consistently delivered to young people in both a health and wellness as well as from a performance perspective.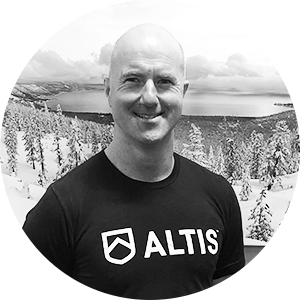 "Not all great coaches make great mentors/teachers but clearly ALTIS has rounded up some of the best coaches in the world who genuinely like to share their expertise and have the skills to do this well."
Marylin Arsenault - 2020 Women's ACP Attendee

Why choose the Thorne Women in Coaching Mentorship?
All else being equal, the difference between a successful coach and an unsuccessful coach usually comes down to 3 key decisions:

It's therefore critical to choose your education sources wisely. And that is precisely why we created the ALTIS Women in Coaching Mentorship: To give you access to the very best education through mentorship, for 9 full months, beginning February 27th, 2021.
Leading this mentorship is Coach Dan Pfaff.
Dan is one of the most-successful track and field coaches of all time, has worked with hundreds of female athletes and has mentored scores of female coaches. His impact has been transformational to many, as it will be to you if you are ready to commit to your own development.
"Having Dan as my mentor has been one of the best things that ever happened to me professionally, and personally! His words of wisdom and knowledge not only about training but with life in general have tremendously helped me to be a critical thinker, improve my mental health and work-life balance, and develop the skills needed to be successful in this field. When he tells me to read something or send me any resource, I make sure to read every single word of it because I know there is gold information there and questions I will ask myself that will make me always crave for more and more information. I will be forever grateful for his help and friendship."
Ivi Casagrande - Women's & Girls' Sports Scientist - Brighton & Hove Albion FC

WHAT WILL YOU GET in return for your investment?
Whether you've been coaching for 10+ years, or are brand-new to coaching, for a personal and professional investment of just $499 choosing the Women in Coaching mentorship will provide you with:
Exclusive membership to Coach Pfaff's personal mentorship program, exposing you to the benefit of his 40 years coaching experience

The opportunity to engage with ALTIS staff and an exciting panel of guests set to feature alongside Coach Pfaff

Access to an online dedicated membership portal
Structured pre-session learning materials (digital)
Mentorship Handbook (digital)
Lifetime access to session recordings and portal
A Certificate of Completion at the end of your mentorship
An exclusive forum for interaction with Coach Pfaff, other community members, and supporting colleagues throughout mentorship
BONUS: integrated support from the Female Coaching Network
DEDICATED COURSE CONCIERGE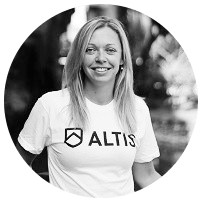 Our Education Director - Ellie Kormis will be working with Coach Pfaff as MC and host, and will also be on hand to provide additional support to our mentor group. Ellie is an experienced mentor, coach, and educator: Prior to joining ALTIS in 2016, she worked as National Coach Mentor for England Athletics for a number of years, directly mentoring a cohort of over 20 male & female coaches on the National Coach Development Program.
A personal Mentee of Coach Pfaff herself since 2009, Ellie also went on to launch West London Track & Field in 2012. Since then, she has coached multiple age group national champions, senior national medalists in Sweden, Canada and Ireland, and has worked as Pole Vault Coach for numerous Team GB and England Senior, Junior, and Youth Events.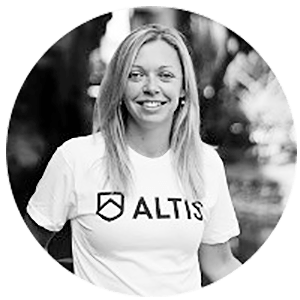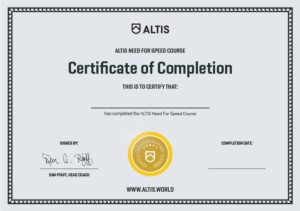 Upon completion of the 9-month mentorship you will be awarded with a certificate detailing your achievement.
ACCESS TO A DEDICATED INTERACTIVE MENTORSHIP FORUM
Gain access to private Facebook forum, where you will have the opportunity to interact between live sessions with Coach Pfaff, ALTIS staff, and your mentee group.
No, this mentorship is open to female coaches working across the spectrum of development. The content and application of content will allow you to tailor what you learn to your circumstances, whether that be Youth, High School, Collegiate, or Elite.