Learn the ALTIS Performance Therapy Methodology
Delve into a wealth of information to develop your understanding of the tools and systems used in Performance Therapy.
ENROLLMENT OPENS SOON
The ALTIS Performance Therapy Course is opening soon. Want to be the first to know when enrollment opens? Sign up below!
What Is Performance Therapy?
Performance Therapy is a layer of input aimed at optimizing the quality of daily practice. Its purpose is to accomplish incremental gains in movement efficiency, and therefore aid in the promotion of wellness and improved performance. It is not a replacement for any variety of inputs - clinical or otherwise - beneficial to athlete recovery from training efforts.
More on this from Coach Pfaff.
The main body of this digital Course is divided into three 'books' - lenses through which we manage our most relevant problems in sport, specifically PROBLEMS OF CHAOS and PROBLEMS of CONTEXT. These books are:
BOOK 1 - PHILOSOPHY (things we need to know to identify problems)

BOOK 2 - SCIENCE (things we need to know to identify solutions to problems)

BOOK 3 - ART (things we need to know to solve problems)
We also present further insight with practical examples and case-studies. This includes reference to the here and now at ALTIS, as well as our own previous experiences, and those of our friends and colleagues from around the world. Finally, we offer our thoughts on current 'hot-button' topics in sport medicine, including return to play, hamstring injuries, medical imaging, and tendinopathy.
Encourages learners to develop an understanding of how the concepts discussed can be tailored to each of our unique ecosystems.

Provides opportunity for practitioners operating across the spectrum to understand - and apply - the Performance Therapy Methodology to their own environment.

Promotes active participation in the continuing education process.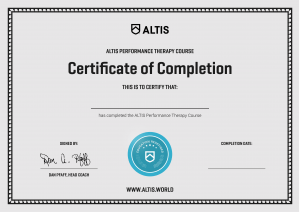 In recognition of your achievement you are awarded with the ALTIS Performance Therapy Course Certificate of Completion.
What You'll Learn
Coach Pfaff explains what you can expect to learn:
3 Recitals
4 Book 1 - Philosophy
5 Book 2 - Science
6 Book 3 - Art
7 Appendix
What to Expect From the Content
This course spends a significant amount of time introducing ideas, concepts, and methods before we actually get into the details of how we manage problems. Through this lens, we explore why problems exist, and how to go about understanding the most-appropriate management strategies to these problems.
We spend a lot of time on context - a lot of time on the process. This is important to us, as a crux of this Course pays homage to the fact that we all have our own unique challenges - our own problems - within our own environments. To simply employ a 'paint by numbers' approach to solving these problems is not an effective way to further our own individual knowledge, nor that of the industry in which we work.
Throughout, we then offer examples explaining how we have gone about these processes within our own environments - both here at ALTIS currently, and in the past within previous environments we have found ourselves in. This includes Dr. Ramogida's experiences with the Seattle Seahawks, and Dan Pfaff with the lead up to Donovan Bailey's world record 100m run in Atlanta in 1996. Finally, we share examples of how some of our friends have provoked a shift in thinking with respect to how problems are approached within their own industries - including Dr. John Berardi with nutrition, and Dr. Fergus Connolly with training for team sports.
Coach Pfaff further expands on what learners can expect from the course:
The Course begins with an Introduction - basically asking and answering the question - What is Performance Therapy?
This follows with a fairly in-depth look at the current state of play in the industry, basically outlining why we felt that this Course is necessary. This section introduces what we feel are the most relevant problems in health and performance right now - essentially, arguing that we are doing a great job of identifying and managing the relatively simple, SMALL problems in sport - but not doing a good job at all with the relatively complex, BIG problems.
The remainder of the Course is then organized into 3 major sections (what we call BOOKS), where we reverse-engineer our own methodology - and present it in the same manner in which we go about our work:
1. Starting with a problem, we
2. Hypothesize on how to manage it, and then through a fully integrated team
3. Trial and error these strategies, and improve upon them over time
This three-part process became the themes of the three main sections of the Course - BOOKS 1, 2, and 3; essentially looking at our problems through philosophical, scientific and artistic lenses.

These BOOKS are very comprehensive, and are organized in such a way as to first of all give you the necessary background to understand what are our biggest problems in the first place, followed by a pretty deep dive into the science behind this, and finally the practical creative process of the management of the chaos that is health and performance in sport.
In total, its over 100,000 written words, many, many hours of video from us and our smart friends, tons of links to further study, and a comprehensive Appendix, that will continue to grow over time, as we expand it monthly with more presentations, articles, reading, and video interviews.
Written by Stuart McMillan, Dr. Gerry Ramogida, Dr. Jas Randhawa, and legendary coach and educator Dan Pfaff, the ALTIS Performance Therapy Course shares the collective knowledge of some of the most experienced minds in the sport performance industry today.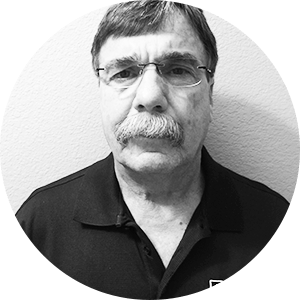 Dan Pfaff, Author
Coach Pfaff is a globally recognized expert in the field of coaching & coach education. With over 40 years coaching across multiple T&F disciplines, Dan has led 49 Olympians to 9 medals and has lectured in 27 countries across multiple sports.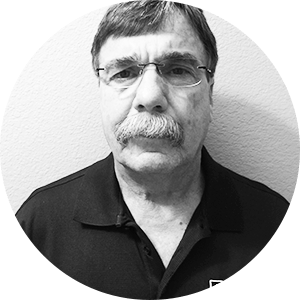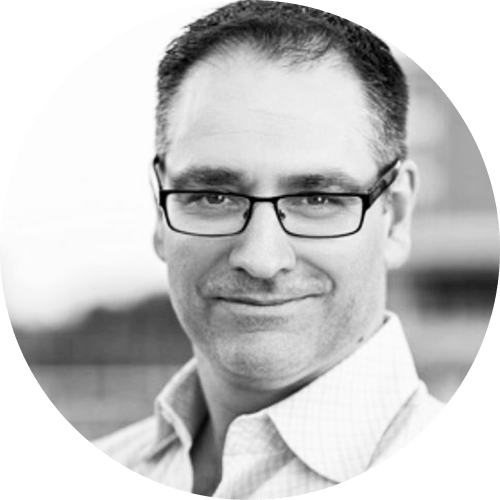 Dr. Gerry Ramogida, Author
Dr. Gerry Ramogida has spent over 20 years working at the highest levels of sport having involvement in multiple Olympic, World Championship, Commonwealth, and Pan American Games. He has worked as a Chiropractor and Performance Therapist in the NFL with the Seattle Seahawks, Vancouver Canucks of the NHL, Vancouver Whitecaps of the MLS, and the Golden State Warriors of the NBA. Dr. Ramogida began teaching Performance Therapy in 2013.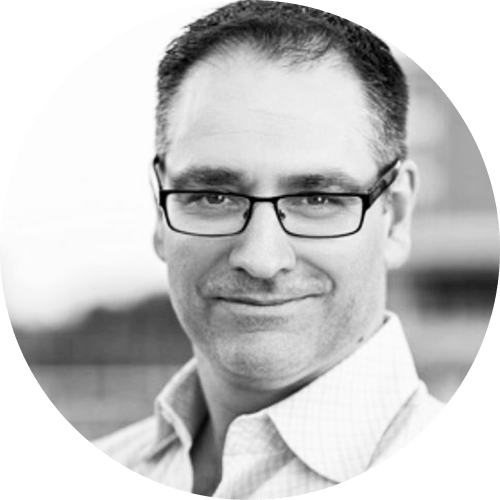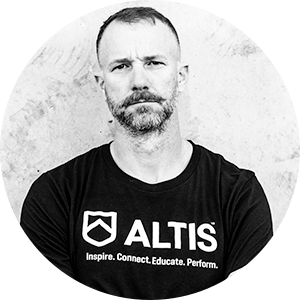 Stuart McMillan, Author
Currently in his 21st year of professional coaching, Coach McMillan is Performance Director & Sprints coach at ALTIS. Stuart has worked with professional and amateur athletes in a variety of sports with a focus on power and speed development, and has personally coached 60 Olympians at 6 Olympic Games; 30 of whom have won Olympic medals.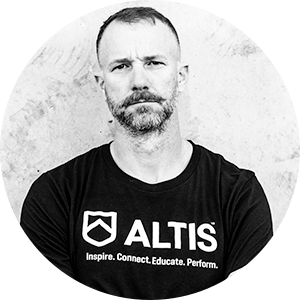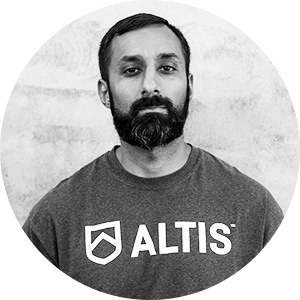 Dr. Jas Randhawa, Author
Dr. Jas Randhawa is the Lead Performance Therapist at ALTIS, and has worked within elite sport for over a decade. He has served as both a Performance Therapists and Physical Preparation coach for national teams and multiple professional athletes. In addition, Dr. Randhawa has been fortunate enough to have lectured globally in both these domains.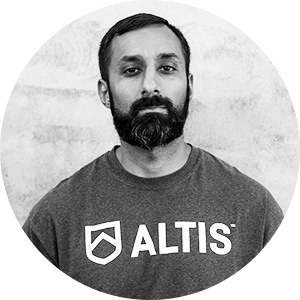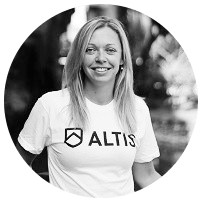 Ellie Spain, Editor
Ellie is a former International Pole Vaulter, with a MSc in Strength & Conditioning and BA in English. Before joining ALTIS as Digital Education Manager, she spent over a decade working in Further Education and as National Coach Mentor in the Pole Vault for England Athletics. A coach since 2009, Ellie has coached multiple age group national champions in the Pole Vault, and is founder of the successful London-based club, West London Track & Field.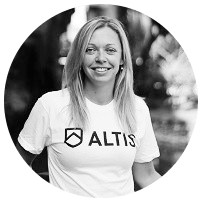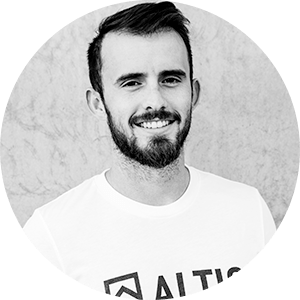 Jason Hettler, Editor & Contributor
Ellie is a former International Pole Vaulter, with a MSc in Strength & Conditioning and BA in English. Before joining ALTIS as Digital Education Manager, she spent over a decade working in Further Education and as National Coach Mentor in the Pole Vault for England Athletics. A coach since 2009, Ellie has coached multiple age group national champions in the Pole Vault, and is founder of the successful London-based club, West London Track & Field.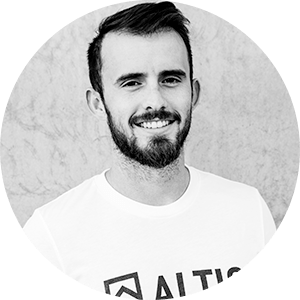 Along with:
Dr. Anthony Shield, Dr. David Joyce, Dr. Doug Kechijan, Dr. Ewa K. Paulch, Dr. Fergus Connolly, Dr. Israel Halperin, Dr. John Beradi, Dr. Kelly Starrett, Dr. Matt Jordan, Matt Thome, Dr. Paul Dijkstra, Dr. Rob Gray, Dr. Sholom Glouberman, Dr. Tim Gabbett, Dr. Tyler Goodale, Brett Bartholomew, Goldie Sayers, Gordon Bosworth, Kebba Tolbert, Shawn Myszka AGORA Facebook Community
Gain access to the ALTIS AGORA Council, a private Facebook community providing exclusive video content and live streams, as well as a forum for discussion, collaboration, and networking for coaches across the globe.
No, once you've enrolled you can complete the course according to whatever timeline suits you. There is no time limit for completion, and you can study at your own pace.
"Purchased and blown away with the volume of content! Being honest, I've skimmed through a lot of the content to get to book 3 and am now going backwards and forwards reading the material in depth, watching the videos numerous times and making many notes. I think it's an excellent bit of work that is a great expansion to the foundation and short sprint courses as it adds a new context to what had been learnt previously." Mike Fountain | Founder & Lead Coach for Speed Development Project, UK
"Currently working my way through book 1 and am really enjoying it so far. I like the mix of video and written content along with the checkpoints. I find that these really help me reflect on how it is relatable to where I currently am and how I want to apply it going forward."
Caitlin Marshall | Athletic Therapist with UNB Track and Field/Cross Country
"I am two sections completed and loving the content. As expected you guys are bringing a unique and timely perspective to this subject matter. Challenging convention is one of my first loves and this program is most certainly on that path. Also happy to have been able to contribute in some small way to the outcome. Looking forward to the next few weeks of learning, contemplating and integration into my own process. Thanks for all you guys are doing!"
Scott Livingston | Performance Coach
Why Should I Take This Course?