In 2013, Welsh Athletics first partnered with ALTIS. Now in its third year, the partnership continues to strengthen and evolve. With 9 Welsh Athletics representatives currently onsite attending the April Apprentice Coach Program, including Head of Coaching and Performance – Scott Simpson, we took the opportunity to catch up for an update on how the relationship has developed since it's inception.
Scott, great to have you back onsite here in Phoenix. Could you start by giving us a brief update on how the partnership has evolved over the past three years from your perspective?
There has been an evolution in that period of time in terms of how we most effectively impact on the performance objectives of Welsh Athletics. As a result, this year we have seen a much greater emphasis on the development of coaches and the utilization of the Apprentice Coach Program (ACP) to further coaching knowledge – thereby having the potential to impact on a greater number of athletes in Wales. The April ACP event has 7 coaches, 1 therapist and an S&C practitioner from Wales in attendance. The combination of interactive-observation of training sessions, theoretical lectures and informal "poolside" chats (roundtable discussion groups) provides an ideal platform for coaches and practitioners to learn and develop in the ways that most suit them.
The development of coaches is one of three major organizational objectives within the Welsh Athletics' Coaching and Performance department (along with Athlete Support (development) and (International) Competition). Our investment into supporting coaches to attend the ACP reflects our ongoing commitment to achieving this objective.
How are you currently working with ALTIS to maximize both coach and athlete development?

There are still some athletes who use ALTIS in Phoenix as a warm weather training base, but this number is lower than previous years – which reflects our appreciation for who will get the most benefit from spending time here. Ben Gregory, as an example, is a very mature and independent athlete who has been in Phoenix for an extended period and has fully integrated into the combined events group that is led by Coach Dan Pfaff. Ben fits perfectly into the culture and environment that has been created at ALTIS, and is maximizing his time here by learning from some of the best athletes and coaches in the world.
Looking ahead, are there plans to further develop the relationship with ALTIS in the years to come?
Yes, absolutely: There are a few different options over the next 2 years in the build up to Commonwealth Games. We will certainly be continuing our relationship with ALTIS to support both our best athletes, and the coaches who have aspirations to operate at the performance end of the spectrum. It would also be great to receive some of the ALTIS staff in Wales at some point within that period – depending on availability and workability for both sides.
I would also like some of our best coaches, practitioners and therapists to do the Performance Therapy Program – I think this is a very comprehensive program and gives superb insight into a major component of what goes on here at ALTIS. We will also re-advertise the opportunity to attend the ACP program for 2017. The internal application process worked well this year and we selected a great group of people to attend the course – all of whom have got a huge amount from being here. Seeing what goes on at this level and working alongside some of the best coaches and athletes in the world is a great learning opportunity for them. The more people who can get exposure to the culture and environment that exists here, the better chance we have of replicating such a coaching system back in Wales – which is certainly the future if we wish our athletes to contest with the World's best, and do it using our own coaches.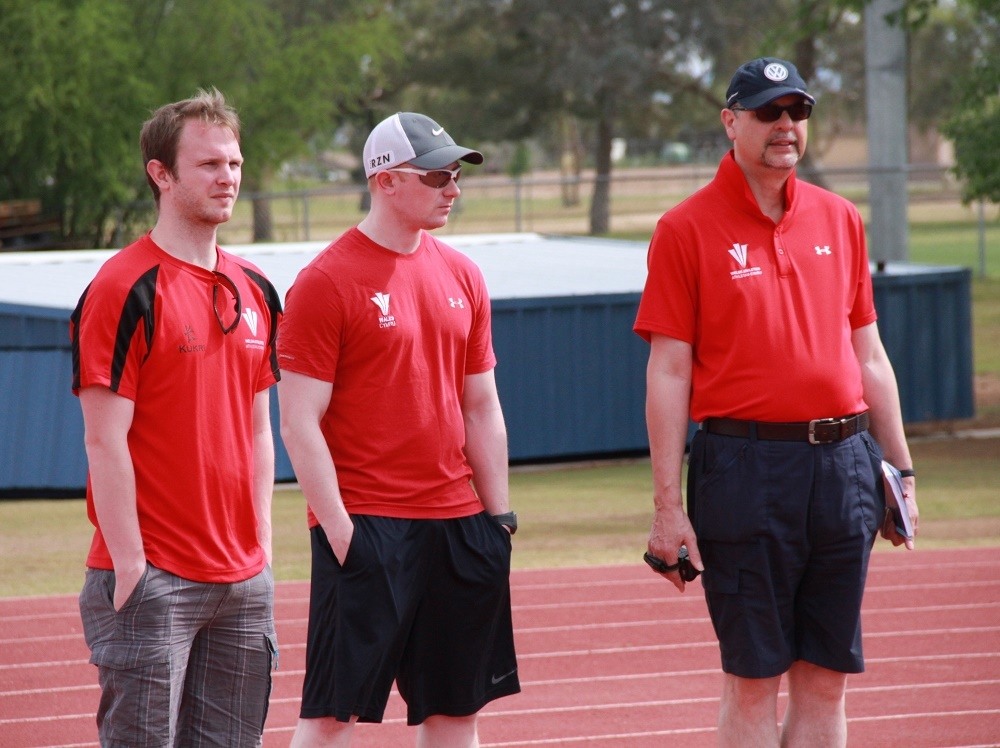 Welsh Athletics has a well-documented history of delivering high-quality coach education. How does the ALTIS relationship mesh with education initiatives being delivered on the ground in Wales currently?
Very neatly indeed. We have 3 major strands in our strategy, as I've said: Athlete Support and Development; International Competition opportunity; and Coach Development. Arguably the most important in all of those for long term sustainable success is Coach Development. This piece of the jigsaw is associated with increasing the QUALITY of coaching that is going on in Wales with a view to enhancing athlete performance and reduce injury risk – which is appropriate at all levels of the athlete development pathway, but particularly when striving for success at the performance end of the spectrum. All of the coach development initiatives that are managed and delivered by our Track and Field Coach Development managers (Neil Wheeler and Adrian Palmer – who both attended the ALTIS ACP program in 2015), and our National Endurance Coordinator (Chris Jones) reflect this philosophy, and this is perfectly supported by the philosophy and culture that is embedded at ALTIS.
It is very difficult to measure the quality of a coach – the formal education qualification system certainly does not reflect a coach's ability – nor, necessarily, does the ability of the athletes that they coach – there is far more to it than that. We are committed to supporting coaches who want to develop, who want to be better. Not everyone wants this, not everyone can do this: That is fine – as everyone has a place in the coaching system. However, for those who aspire to be better, who want to stay ahead of the game and to compete with the best in the World, we will do all that we can. And again, this a philosophy that meshes perfectly with those at ALTIS.
Overall, I am delighted that we are a partner of ALTIS – arguably the greatest training center (now 120 athletes, 15+ coaches and 12+ therapists) that exists globally. I am confident that this relationship does an incredible amount to enhance the development of our athletes and coaches, which will undoubtedly assist in the achievement of both our short and long term objectives.