This weekend saw a set of stand-out performances from Altis athletes competing in Texas, San Diego, and Phoenix. With 2015 set to be a searing summer of Track & Field – culminating with the World Championships in Beijing this August – early season form showed a promising preview of things to come.
Austin – Texas Relays
Anaso Jobodwana placed first in the men's 200m invitational in a time of 19.87s (+4.5 m/s).
"Anaso has had a very good last few weeks of training, and we were confident he would open up his outdoor season with a fast run" said Performance Director, Stuart McMillan. "He also PR'd multiple times in the indoor 60m, and that served to give him the confidence necessary to run a fast opener. He is one of the world's elite sprinters, and the Texas Relays result is just the first of what we predict will be a very successful series of competitions this season."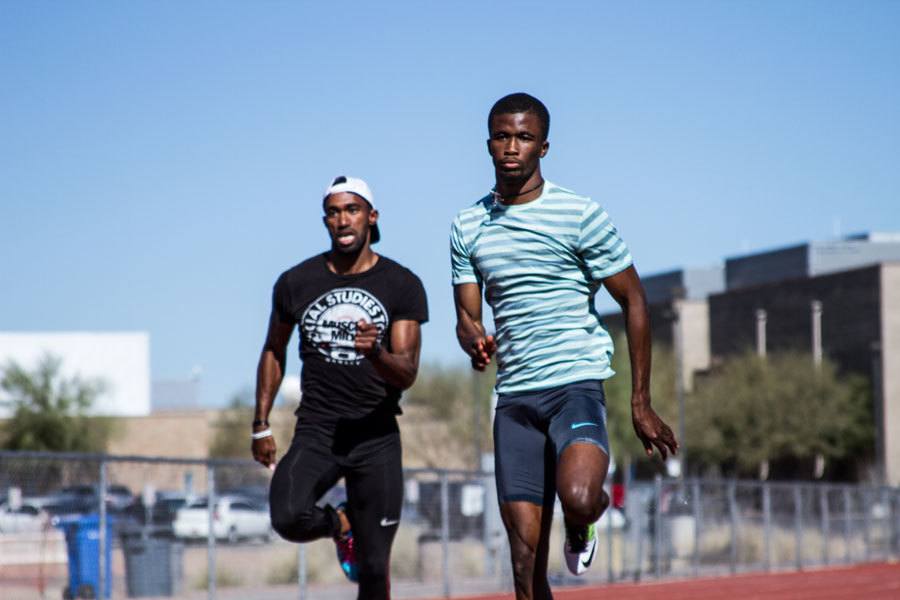 San Diego – Aztec Invitational
Lindsay Lindley eclipsed the 100H meet record in a time of 13.10s (+0.0) formerly held by Gail Devers and Lashinda Demus.
"From a performance history standpoint Lindsay and Shante Little had an excellent weekend" said Coach Andreas Behm. "Lindsay ran her second fastest time ever and Shante had a big PR of 0.75 seconds. What is exciting is that form the execution side of things, both races were not great. This means when we really get sharp and things cleaned up there will be even faster times to come."
San Marcos, Texas – Bobcat Invitational
Candace Jackson competed in the 200m, finishing in a time of 23.48s for second place.
Coach Chidi Enyia was positive about progress: "Candace ran her fastest 200m in a couple years so we were very pleased. Her training has been really solid for a while so it was good to see it come together in a race."
Phoenix – Puma Outdoor
Danielle Alakija placed first in the women's 200m heat 2 in a time of 24.56s.
"That was one of Danielle's fastest 200m in her career and a nice improvement from last week" said Coach Enyia. "There's so much more to come as she continues to put things together in training."
Keith Cleveland placed first in heat 3 of the men's 200m dash in a time of 20.98s
Coach Enyia's reaction was upbeat: "I was really happy with Keith's 200m yesterday. Along with others he's shown massive potential all year to do some really special things – so I think this is a sign of things to come. We've got work to do across the board, but I believe we are progressing well."
Kaylon Eppinger Competed in the 100m hurdles, High Jump and followed up with a PR in the 200m in a time of 24.96s.
"We thought Kaylon executed very well today" explained Coach Hierholzer. "Our plan was to model Day 1 of the heptathlon, and I thought she did this pretty well. We learned some things about transitioning between events that we can apply to the real deal. All in all, a solid effort from Kaylon today."