This is the second year that Altis has offered young coaches an opportunity to learn from our environment. In the spring of 2014, we welcomed 7 coaches for 6 weeks, and we currently have 5 Intern coaches – 2 of whom will be with us for the entire year. Two others – Chris White (from South Africa Athletics) and Brett Robinson (from Australia Athletics) will be leaving us before Christmas time. This leaves a couple of openings for those who are seeking the opportunity to take their coaching education to the next level.
For a start date in January of 2015, we invite interested coaches in the sprints, hurdles, jumps, S&C, and throws to apply for this great Program. If you are interested, please email Nick Sheuermann at n.sheuerman@altis.world
Intern Coach, Brett Robinson was kind enough to offer his thoughts on his time at Altis over the course of the last 6 weeks. It has been wonderful hosting Brett, and his girlfriend; Swedish race-walker Mari. We don't have enough positive things to say about him, and are certain he will be a huge success back him in Australia.
Good luck to you Robbo!
"Well, what can I say – my 6 week internship at Altis has far exceeded my expectations … it has been by far the best investment I have made, ever.
As a Sprints and Jumps Coach from Australia, the main draw card for me to come to Altis was the opportunity to learn from two of the world's best coaches; Dan Pfaff and Stu McMillan (my naivety of the complete staffing structure blinded the fact I was also in for a treat to learn from the other highly successful full-time coaches at Altis, including Andreas Behm, Kyle Hierholzer and the great support staff!)
As a Soft Tissue Therapist I also wanted to learn how to integrate the coaching and
Performance Therapy roles the way these world-leading coaches and therapists do. I headed into the internship with high expectations, and from the very first interactions with Altis staff and athletes, these expectations were met without exception.
All the athletes, coaches, therapists and associated staff at Altis were very welcoming and engaging, and the learning environment at has been something special. It's a step ahead of other institutions, and is undoubtedly paving the way for a new era in Track & Field. To add to the accolades, the ongoing collaboration with EXOS exhibits an elite environment that the athletes and coaches thrive in, and has been a privilege to be part of.
Coaches know that their best learning comes from informal opportunities and
interactions with other coaches and sports staff, and Altis internships provide this daily, in every aspect of the daily training environment.
Shadowing the High Performance coaches at the coal face as they delivered their magic allowed for feedback and explanation of the training sessions on the track, in the weight room, at the therapy tables, and in class room settings. Likewise, presentations from International coaches in a variety of fields, and "pool side chats" as open ended forums never ceased to disappoint; consistently topping off mind blowing weeks being part of the Apprentice Coach Programs.
I can honestly say that Altis understands the value of learning, and respects that we coaches make the effort to take time from our busy schedules to invest in our own professional development, thereby providing us with the opportunity to develop at our own rate of motivation.
"I can honestly say that Altis understands the value of learning."

Brett Robinson
What resonated most to me has been that Altis environment is very athlete-centered. The skillful recruitment sees an athlete caliber of mixed levels of success, but includes those that possess the same personal qualities. I'm not sure if it's in the athletes' contract to leave their egos in their former environments, but this is the encouraging atmosphere that has been created … I quickly realized that these World Class athletes had been attracted to Phoenix for the same reasons I had – to fuel their passion and learn from World's Best.
My coaching philosophy coming into this internship was that helping make athletes
become great people, will in turn help them become better athletes. I believe that the art of coaching goes beyond the planning and implementation of training sessions. Altis fosters the same philosophy of understanding the athletes as people, and places an extreme importance on the development of relationships with the athletes.
In a nutshell, an Altis internship was by far the best investment I've ever made in my career and has undoubtedly been a life-changing experience for me.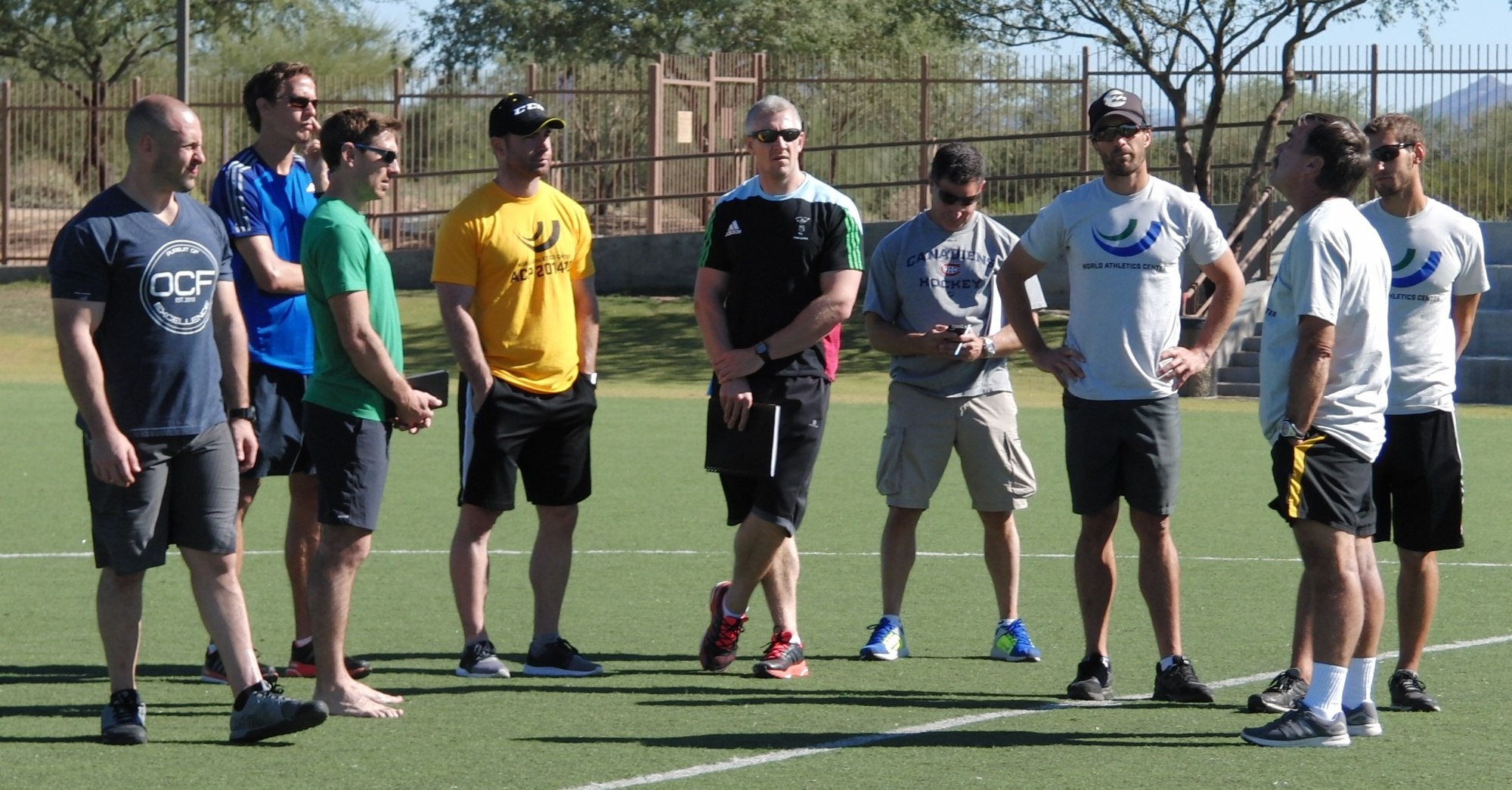 I've learned a completely new perspective, which is a creative tool I'll now have forever, and I leave the internship with many new skills and an increased confidence in my coaching ability.
If you're a coach or a therapist wanting to improve in your craft, I couldn't recommend this experience more highly … but a warning – be ready to face and understand the multifaceted intricacies of successful coaching that aren't taught in university, and prepare to evolve!"