Following what has been nearly a year since the launch of Altis Canada (formerly World Athletics Center), it has been going from strength to strength, explained Head Coach – Laurier Primeau: "We've had a promising inaugural season with a group of five athletes who have really appreciated the combination of low coach-athlete ratios here in Vancouver, with the flexibility of being able to jump on a flight and be in Phoenix in 2.5 hours."
As Altis Canada reopens its doors for recruitment for the 2015-2016 season, we sat down with Coach Primeau to find out more.

Laurier, thanks for joining us. Let's start with a look back over the past few months – what have been the highlights of the year to date?
Heather Hamilton's indoor lifetime best of 4.37m was really satisfying, as was Kyle Nielsen's opening series in the javelin which yielded his greatest opening 6 throw average of his career. Dustin Walsh has been ranked as high as 3rd in the world in the 400m this season and Rohan Stewart is running faster than he has in four years. Amonn Nelson had her fastest opening 400m in years, and we are really working to build on that.
What makes Altis Canada such a great place to train?
As advantageous as it is to get into the warm weather when it's raining in Vancouver in December, I know that it's been equally beneficial to be in 80 degree weather in June. Having Gerry Ramogida in our corner for therapy can't be undervalued, either. With our new home at the University of British Columbia we are truly fortunate to be able to demonstrate a full continuum for post-collegiate athletes.

Who is on the Staff at Altis Canada and what do they do?
We tie into the Phoenix Center for much of the planning and service provision. Stu McMillan and I are on the phone almost daily to ensure that we are aligned with athlete training regimens. Gerry and I are the point people on the ground.
What can athletes expect in terms of support if they were to join in terms of services, facilities, training environment?
We now have all the access we need at the UBC track and field facility. The strength and conditioning facility on campus is reserved for our group and the high performance athletes on campus. With 15 platforms, force plates, bar accelerometers and an Alter-G, we are very well equipped. We are 15 minutes from the indoor track, where we reserve exclusive use on the 130 meter straight if we have athletes in town during the winter months. In terms of service provision, we stagger training sessions to cater to specific athlete requirements. With small group sizes I am able to better assess technical components and create an improved feedback loop. Further, we are currently looking at increasing the number of hours that manual therapy is available to our athletes – this will double in the next few months.
What does a typical day at Altis Canada involve?
Part of what makes us unique is that we have the ability to individualize schedules when appropriate (for technical pieces for example), or work within a larger group when appropriate (for a specific endurance session, perhaps). So each day might look a little different, but the principles of proactive therapy, coach-athlete relationship development, and a team-based approach to athlete performance are themes that run through the core business of training for performance. So, sequentially, a day might look like – therapy, specific training or a recovery session, weight room activities, recovery modalities. Appropriate nutritional application and constant coach-athlete communication or sprinkled in in high doses.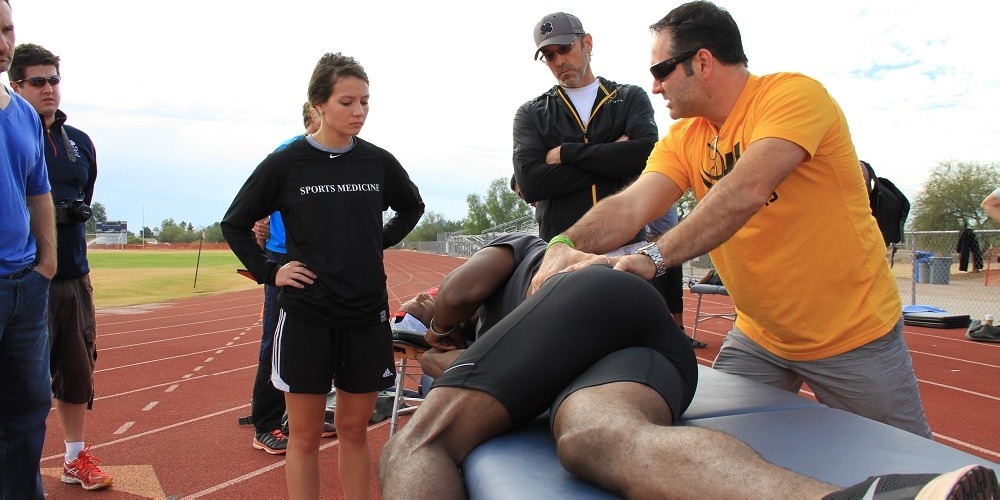 Tell us about how Altis is integrated as a whole between the Arizona hub and Altis Canada.
Depending on the event area, we have a different lead in Phoenix, and the lines of communication are required to be constant in order to ensure appropriate and specific service levels. We agree on the coaching lead for the athlete from the outset, and then administer the plan accordingly, with latitude for what we might see on a given day. So, for example, if I am overseeing a session that Stu prescribed, and I can see fatigue that is affecting mechanics we end the session early or look for another way of accomplishing the work without compromising athlete health. It's all pretty fluid, but it does require email, video and verbal exchange ongoing.
What are the membership options?
Our options fall in line with Altis, but at slightly difference price points to take into account the requirement for additional travel between Vancouver and Phoenix.
What are the costs?
$12,000 for professionals, $6,000 for semi pros, and scholarshipped athletes are obviously scholarshipped. For the professional and semi-pro athletes, we are including a $1,000 travel subsidy to assist with commuting costs.
Are there any entry standard requirements for application to Altis Canada?
Not in the traditional sense that I have a form chart, as we look at multiple factors – current performance level, untapped potential, appropriate culture fit, event group area (currently we would have more openings in areas that we already have athletes in – essentially we are looking for good training partners).