This week the spotlight turns to Mikel Thomas – National Record holder for Trinidad & Tobago in the 110m Hurdles.
Following his most successful year to date – which saw the 28 year old claim silver at the Pan Americans, and gold at the NACAC Championships – 2016 has success firmly on the agenda.
"Last year, I was able to have a phenomenal year, but not perfect," reflected Mikel, a graduate from the University of Kentucky. "I'm just going to clean up the areas I fell short this year and really make sure that I'll be able to give our best performance every time I step on the track."
"Pan Am will always be special to me, as it's my first international medal."
"There was a lot of emotion there, family was there, Toronto was close to my family – who immigrated to New York City, so it was the first time that they were able to see me represent T&T on the international level. To share that with them also made that medal very special."
"NACAC was special as it was the first time I was expected to win – so it was the first time I had to deal with those pressures of having to perform. At Pan Am I was underdog, but at NACAC press back home was pretty much saying 'what is Mikel going to do now' – so it was a good test for me mentally to see if I could perform when the pressure is on … it was a special one for me. There's nothing like bringing home gold and a record."
The 28 year old is now firmly focused on making the changes necessary to move towards global success in Rio:
"We definitely have a big year with the World Indoor Championships and Olympics. There's no regional championships so I'm just focusing on the major stages."
"We have many steps along the way and consistency of course is the main thing. Maintaining your health is a key part of that, once you're healthy you are able to perform a great deal."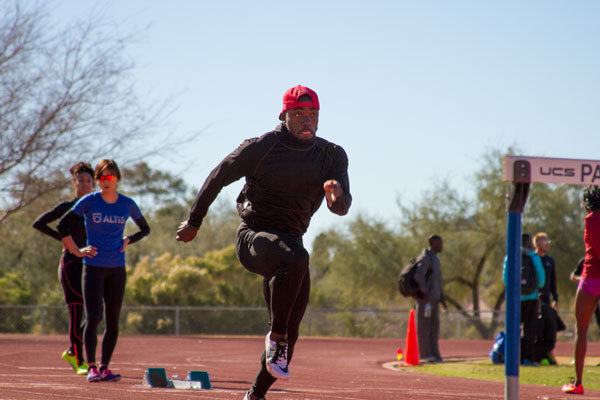 "The next stage is spiritual or mental health as well, this year I definitely have a lot more confidence and composure. I've learned that all I need to do at a track meet is be the same person that I am at practice. Being able to have that mental fortitude moving into competition means I'm pretty calm and clear."
"At training I bring a bunch of energy, then at a track meet I do the same thing, so I've learnt what atmosphere works for me mentally, then of course the upkeep of me physically has allowed me to become more consistent."
"I've learned it's better for me to chase execution rather than chase a particular result. I feel like if I was ever to properly execute a race, I don't think anybody would be able to beat me."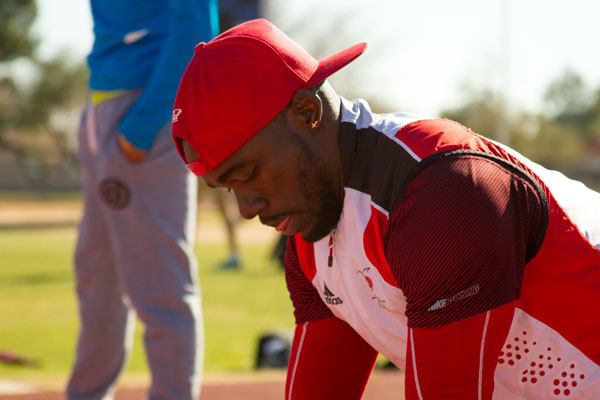 "Execution is my main forte, for that I realize the reward itself with take care of itself."
To keep up to date with Mikel's progress, give him a follow on Twitter or Facebook.