Following hot on the heels of last week's first edition of Series 16 with Aries Merritt, this week we are joined by sprint sensation Beejay Lee.
"I'm settling in pretty well, and really enjoying it here" reflected Beejay. "I'm getting a lot more regeneration work in than I have done previously, which is great as it's preparing my body for the next day. A lot of what I'm doing is also really technically based, so we're breaking it down, trying to figure out the way my body is moving, and why it's moving that way … then we will put things together, so come race-time my body is working appropriately."
"Practice has gone really well so far and I'm getting adjusted, enjoying it, and taking it all in."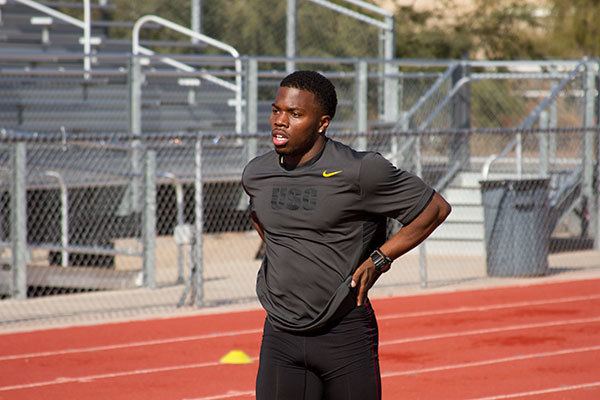 After an outstanding final collegiate season at USC in 2015, which saw the 22 year-old break the 10 second barrier, Beejay moved to ALTIS – to help his transition into the professional side of the sport.
After speaking to CEO John Godina about his vision for ALTIS and what it can offer elite athletes, he knew it was the best environment to make a transition from collegiate athlete to professional level.
"John (Godina) explained all about ALTIS and what it had to offer. We talked at length about the goals of ALTIS as a company, as well as the athletes involved, and I really enjoyed it. A lot more is needed and demanded as a professional athlete, so I figured this is the best place for where I am in my career, and that is why I made the move."
"I've never really put myself under too much pressure. The thing I like about what Coach Stu (McMillan) has planned for me – which is the same as my old Coach, is that we train at really high intensity at practice, and so you get a lot of those 'races' that you would have had in meets at practice. This means that during periods that you're not competing every weekend, you cherish and look forward to the moments that you can compete."
"we train at really high intensity at practice"
Having impressed throughout his collegiate career, winning the PAC-12 100m dash title in 2013, and finishing fourth (200m) and sixth (100m) in the 2015 USATF Outdoor Championship trials, Beejay went on last summer to represent Team USA at the Pan-Ams, and spoke of his desire to push for further National teams:
"It's motivating for me to train with guys who make their teams regularly and some that go further and medal. I know how hard it is to make USA teams. There are also a lot of different exceptional athletes from different countries here at ALTIS. The environment leads to a real desire to be the best you can be every day at practice. I know I've got to take care of every single detail, so I can be the best I can be, and represent my country at the end of the summer."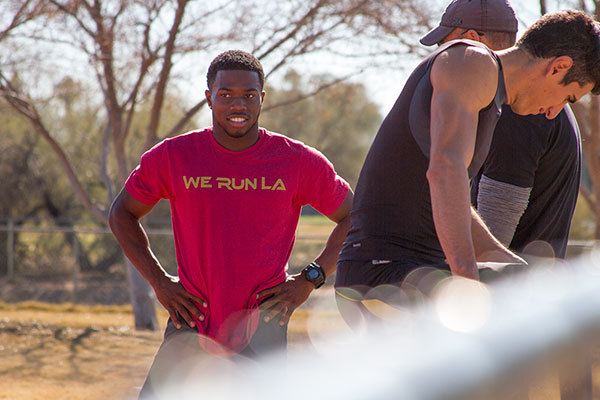 As the season gets underway for athletes at ALTIS, Beejay is confident that concentrating on the process will get him to where he wants to be:
"I'm focusing on the process right now. I will definitely be racing indoors, aiming to make the World Indoor team and then I'll look towards the Olympics. I am aiming to improve in the event and so I always look at the process rather than the outcome."
You can follow Beejay on Twitter to keep up-to-date on his 2016 season. Keep an eye out for more Series 16 articles coming soon on this website.