Following the resounding success of the first year of the Athletigen Performance Therapy Program, we are excited to now announce dates for the second year of the renowned initiative – set to be held November 5th – 8th 2015 and February 11th – 14th 2016
If you are interested in attending one of these truly one-of-a-kind educational experiences, secure your place by clicking the relevant link above – but be quick, places are sure to fill up quickly!
Want to know more? We spoke to Dan Pfaff, John Godina, and Stuart McMillan to discuss the one of a kind course that has been 40 years in the making.
Dan, John, Stu – thanks for joining us. Let's start with the background behind the inception of the Performance Therapy Program (PTP) – how did it come about?
John:
Coaches and therapists from around the world had for years traveled to learn from Dan (as they continue to do). For over 40 years Dan had incorporated therapy within the training environment. His choice of mobility and dribble series, as well as his daily warm up drill progressions, working through multiple planes of movement and progressively faster velocities allowed a unique opportunity to assess athlete movement quality and developed into a screen.
Once coaches and therapists understood the goal of each of the drills being executed, observation allowed for identification of aberrant motion patterns unto which they could direct manual therapies in an effort to improve movement quality. Dan Pfaff and Stuart McMillan – as well as other coaches like Kevin Tyler and Derek Evely, and therapists like Dr Gerry Ramogida and Dr. Mark Lindsay recognized the value of this approach and began utilizing it in our coaching-therapy practice. Performance Therapy was created in Dan's trackside laboratory.
"This program has been tried and tested for over 40 years in the elite athlete population"
Stu:
40 years in the making we are finally ready to present the 'performance therapy' approach. Though still early in our teaching efforts, the growth in interest in the PTP program has been amazing. Having Altis as the base for this program makes this the most unique performance program available. How many places can you go and have the opportunity to work with and learn on – and from – truly world class athletes? Probably the most compelling fact about the material and approach learned through the PTP is that this program has been tried and tested for over 40 years in the elite athlete population. In every environment it has been applied, we have observed reduced frequency of injury and improvement in performance. There is no program available today which has been developed, tested and proven in the elite athlete population. While many programs extrapolate their effectiveness into elite athletes, the PTP was developed on elite athletes. I don't think even Dan would have imagined that his approach born out of necessity 40 years ago would have evolved into a stand-alone movement-based evaluation and therapy program, but here it is. Successfully applied to athletes from every major professional sports league around the world, performance therapy is now available to anyone who wants to learn at Altis.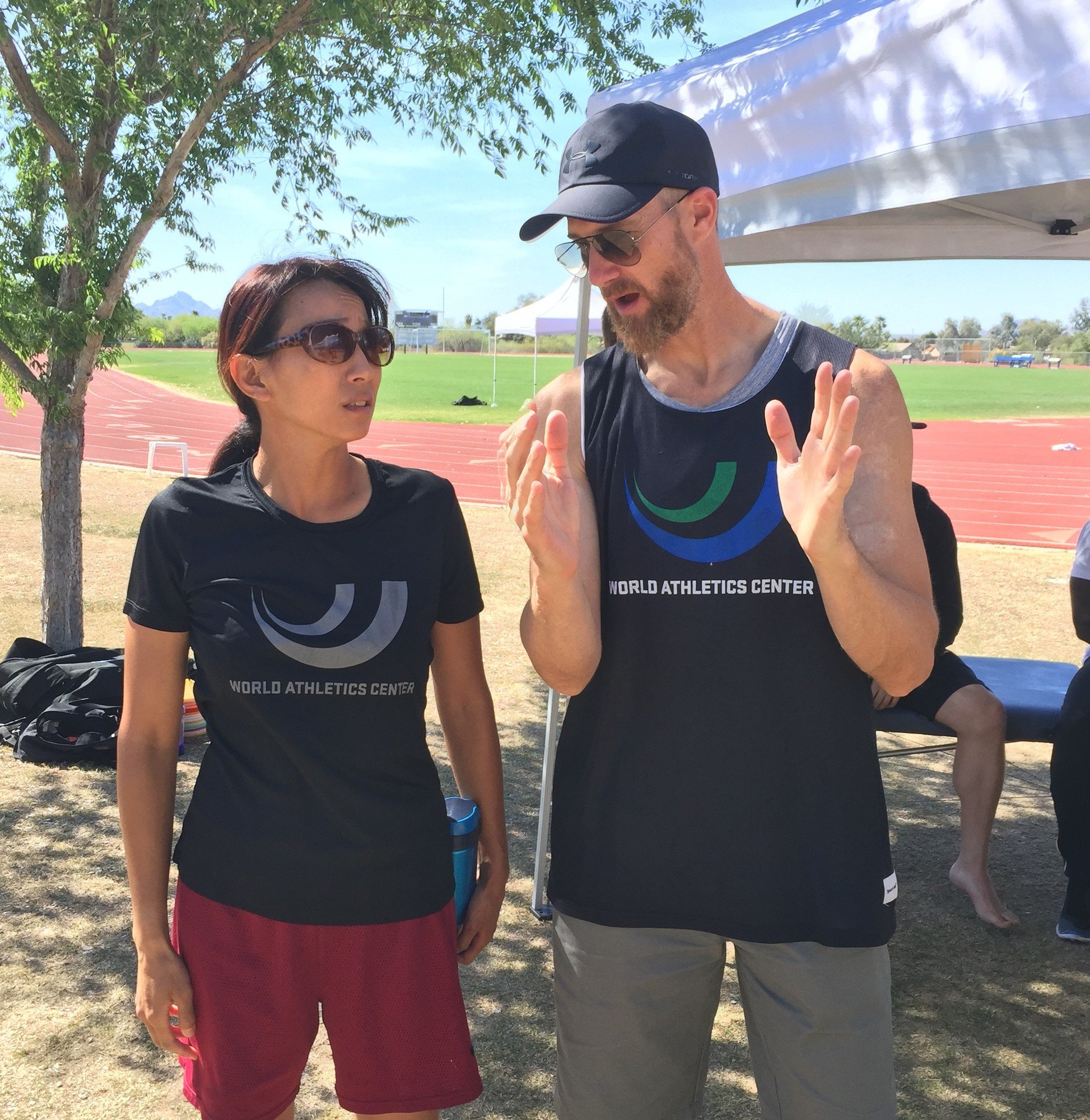 What is the purpose of the PTP?
Dan:
The purpose of the PTP is to present the framework, based on fundamental biomechanics, which once understood leads to a collaborative effort between athlete, coach, and therapist (the 'performance trinity') to work daily at improving movement efficiency, in the process reducing injury frequency and improving performance. The PTP is not a therapy technique class (although technique is discussed) – therapists utilize the tools they already have. Rather – what is taught is a new approach at determining where and when these tools should be used to improve movement, as opposed to working in a reactive manner, addressing sites of soreness or pain. Optimal performance results when all members of the team – athletes, coaches, and therapists – are on the same page. When each member of the trinity knows their role, how to clearly communicate in a common language, and understands what is meant to be accomplished in each movement, drill, and training session, a unique synergy develops and improvement typically follows. Again, the purpose of the PTP is to present this approach.
Who is it aimed at?
Stu:
The PTP is aimed at coaches, therapists (chiros, physios, massage therapists, athletic trainers, etc.), S&C professionals – basically anyone who works with athletes and wants to work in a proactive manner.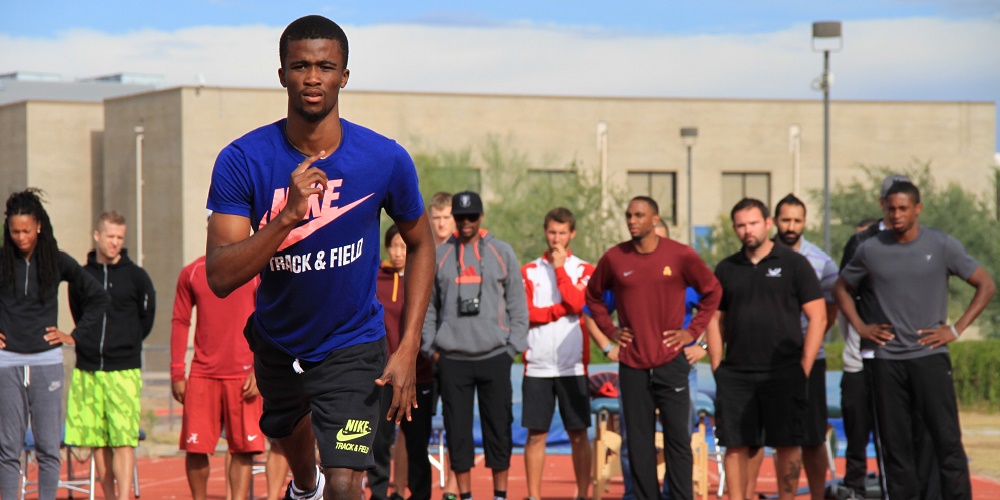 What can people expect on the PTP?
Stu:
The PTP offers a daily 1.5 to 2 hour lecture on material specific to the practical session of that day. Subjects range from the mechanics of sprinting, to mechanisms of action of manual therapy, to applied biomechanics. Following each lecture we migrate to the track where we begin practical application of the 'performance therapy' system with member athletes of the Altis Upon completion of the practical track session, we often have special guest lectures, and each day is concluded with the famous pool side chat. The pool side chat is an opportunity for coaches, therapists, and guest experts attending to discuss any questions or thoughts from the day. These often run for significantly longer than the scheduled time as it is a true opportunity to have open discussion across a wide breadth of topics.
Dan:
While not designed to be a technique or skills course, attendees will be exposed to a wide array of techniques and thought-trains during their stay. Timely lectures that are then evolved in the field are the center piece of this course. The Q & A sessions at the end of each day give people a platform to explore concerns, topics and trends that exist in world class environments. This course will hopefully create lifelong professional friendships, diverse networks and spurn much needed exploration into current practices and dogma.
How does it differ to the Apprentice Coach Program (ACP) and which elements are linked?
Dan:
The PTP and ACP courses are tightly interlinked but separate in scope and needs of attendees. The PTP course is heavily grounded on movement analysis which is also a critical skill for coaching so the interplay and dialogue between coaches and practitioners makes for some deep and interesting conversations during the week. The PTP includes a series of classroom lectures that are not available to the ACP attendees. While the ACP is a fairly self-directed experience, the PTP is quite guided.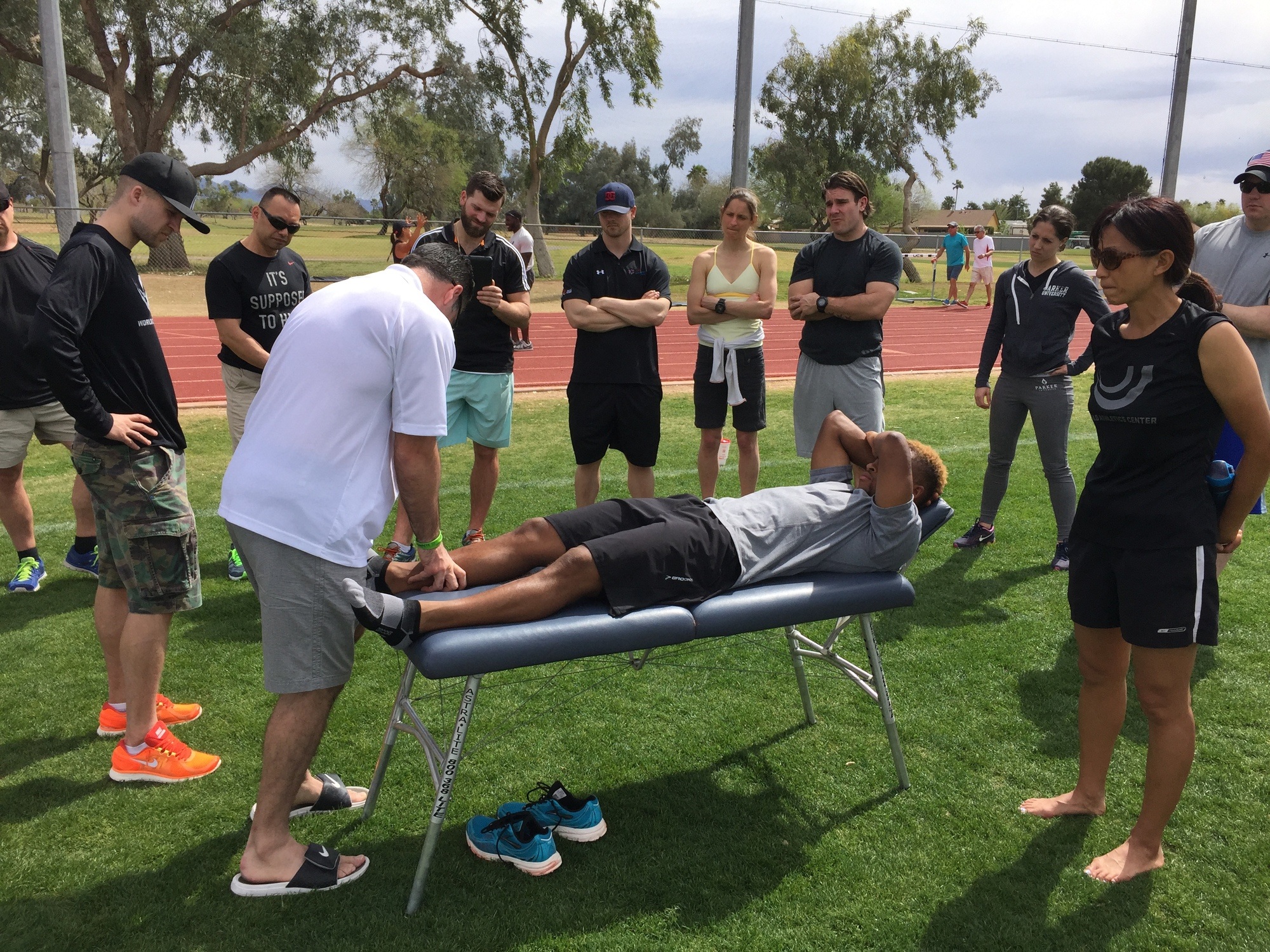 What's your most prized memory of the PTP series to date?
Stu:
Personally my prized memories have come from the poolside chats. We attract individuals from around the world with a vast amounts of experience. The open format of these discussions lead to thought-provoking interaction which challenge and stimulate our approaches to performance.
I have personally learned more in the few hours of these chats than in entire university courses. The environment of mutual respect and curiosity leads to really enlightening discussion. Just having the opportunity to interact with therapists and coaches of every experience level at Altis in itself has brought many rewarding experiences.

What makes the PTP so special compared to other courses and seminars?
Dan:
The PTP course is a unique experience whereby practitioners spend the day immersed with world class athletes, advanced coaches/performance staff, and have total access to sessions, elite sport practices, discussions, dialogue and inquiries. It fills a gap that exists in many courses in that the attendees experience best practice in a real time setting with real time puzzles that demand positive outcomes immediately and promote long term strategies for the future.

Could you give a hint on the range of topics that may be covered on the upcoming 2015-2016 PTP programs?
Stu:
The 2015-16 program will follow along the lines of the successful programs we ran in 2014-15.
A few of the topics include:
• Introduction to performance therapy
• The living movement screen
• Dynamical systems theory and its application to sport
• Biomechanics of speed
• Applied biomechanics
• Mechanisms of action of manual therapy
To look back on the higlights of last season's editions, you click on the following links to revisit some of the key messages that were delivered from December, March, or April.
Can you afford not to be part of this?
Book here:

November 5th – 8th 2015
February 11th – 14th 2016