Ian Warner – a 2012 Olympian, entrepreneur, author, and Managing Director of Cover Ground – an interactive digital forum for athlete education – is now set to take the helm as Digital Media Activator for ALTIS.
Since hanging up his spikes, the 25 year old Business Graduate from Iowa State University has forged a path for himself in media across multiple platforms, and will be working with our brand partners 5or6 to increase our digital coverage on our education initiatives. He will be tasked with promoting the ALTIS digital media presence; ranging from coach education projects, to boosting athlete education initiatives, to keeping fans up to date with the latest happenings from ALTIS HQ.
Excited to find out more about the projects Ian will be embarking upon with his new role? You can listen into his chat with ALTIS Communications Manager – Ellie Spain, as he exclusively reveals what's in the pipeline. Enjoy!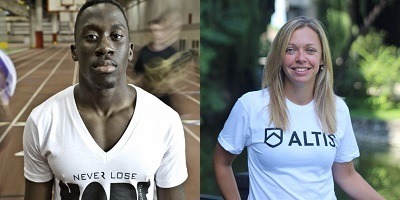 Ian is on Twitter – you can follow him here.
Photo credits: Yue Wu/Iowa State Daily and Ryan Riley/Iowa State Daily