Last week saw the March edition of the Gill Athletics Apprentice Coach Program take place. In addition to hearing from top-tier speakers, visiting coaches spent the week absorbing the WAC experience in the Arizona sunshine – whilst interacting with staff and athletes during daily therapy checks, training schemes, and session briefs & debriefs.
This time round, in addition to the daily poolside chat, our Gill Athletics ACP guests heard from two renowned experts in their fields – Scott Livingston who spoke on Improving Athletic Robustness, and Brett Bartholomew who presented on The Impact of Influence.
"It was great to host attendees from all over the world with diverse backgrounds in sports training last week" said Coach Andreas Behm. "The structured parts of the program are always super informative, but nothing beats the impromptu questions and discussions that spontaneously break out at the track during training. This is where real-time learning takes place."
With just three Gill Athletics ACP sessions remaining this summer, you can secure your place on either the April, May or June editions, by clicking here.
If you missed out on our live commentary via Twitter, we are delighted to once again share some of the highlights of the ACP in a look back over the week. Enjoy!
Poolside chats
Demeanor, motivation levels, soreness, life stressors – all factor into daily assessment and prescription. @PfaffSC
I watch demeanor in the daily briefing, and pay special attention to athletes I know are banged up. @CoachSanAndreas
Knowledge and experience are a product of years and years of experiment and mostly failure.

Dan Pfaff
Some of our programming is experimental – we want to see how athletes react and are not afraid to try. @PfaffSC
Technique is always part of our paradigm – on the runway, track, weightroom, etc. You cannot compromise quality. @PfaffSC
What abilities do you sacrifice by getting "strong in a hurry" – coordination, fine motor control. @CoachSanAndreas
Expectations are often a bit high – sometimes you need to let the athletes know they chose parents poorly. @PfaffSC
We don't need to "train" anti-fragility, dynamic situations that invariably happen do it for you. @CoachSanAndreas
What about daily variance in mood, weather, illness, injury, etc. Isn't that enough? @PfaffSC
What is the minimum and maximum threshold of volume and intensity necessary for a given training item? @PfaffSC
We have checklists at various freeze frame positions in movements – block accels, runway starts, throws, etc. @PfaffSC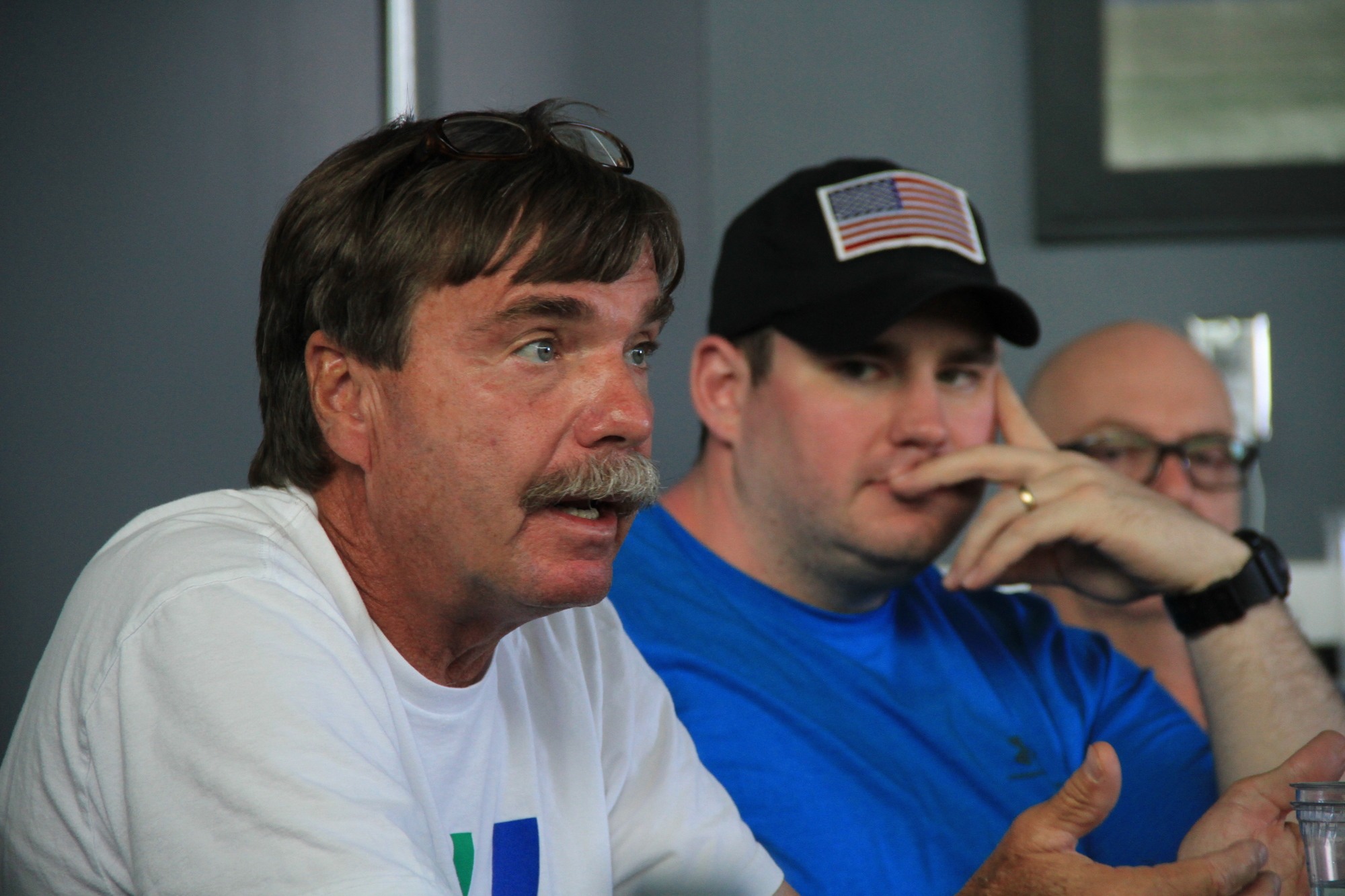 Ice and anti-inflammatories interfere with the healing process. @PfaffSC
If an athlete is injured, our philosophy is to train with Plan B – almost as if they were not injured … This may include single leg lift, jump, throws if one leg is injured. This keeps body chemistry alive. @PfaffSC
Our debrief process encourages self-reflection. Oral and written debriefs demand evidence of action plans. @PfaffSC
Becoming #1 is what athletes want – but it shifts the role from being the assassin to becoming the target. @PfaffSC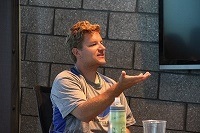 Avoid fostering catastrophic thinking – don't make every session, cycle, season a critical one. @PfaffSC
Over the years, training volumes decrease, and success seems to improve. @CoachSanAndreas
I am an anti-absolutist. Everything works in spectrums. @PfaffSC
'The grind' can get you far into a career – however at some point it becomes the fatal flaw. @PfaffSC
Athletes must understand "critical success factors" – and be held accountable to perform behaviors. @builtbyscott
To build experience and expertise – you must jump in the deep end and get your hands dirty. @PfaffSC
I had to learn the art of coaching from experience, reading biographies, social science, etc. @PfaffSC
We understand the language of science (math) – but what is the language of art? @Coach_BrettB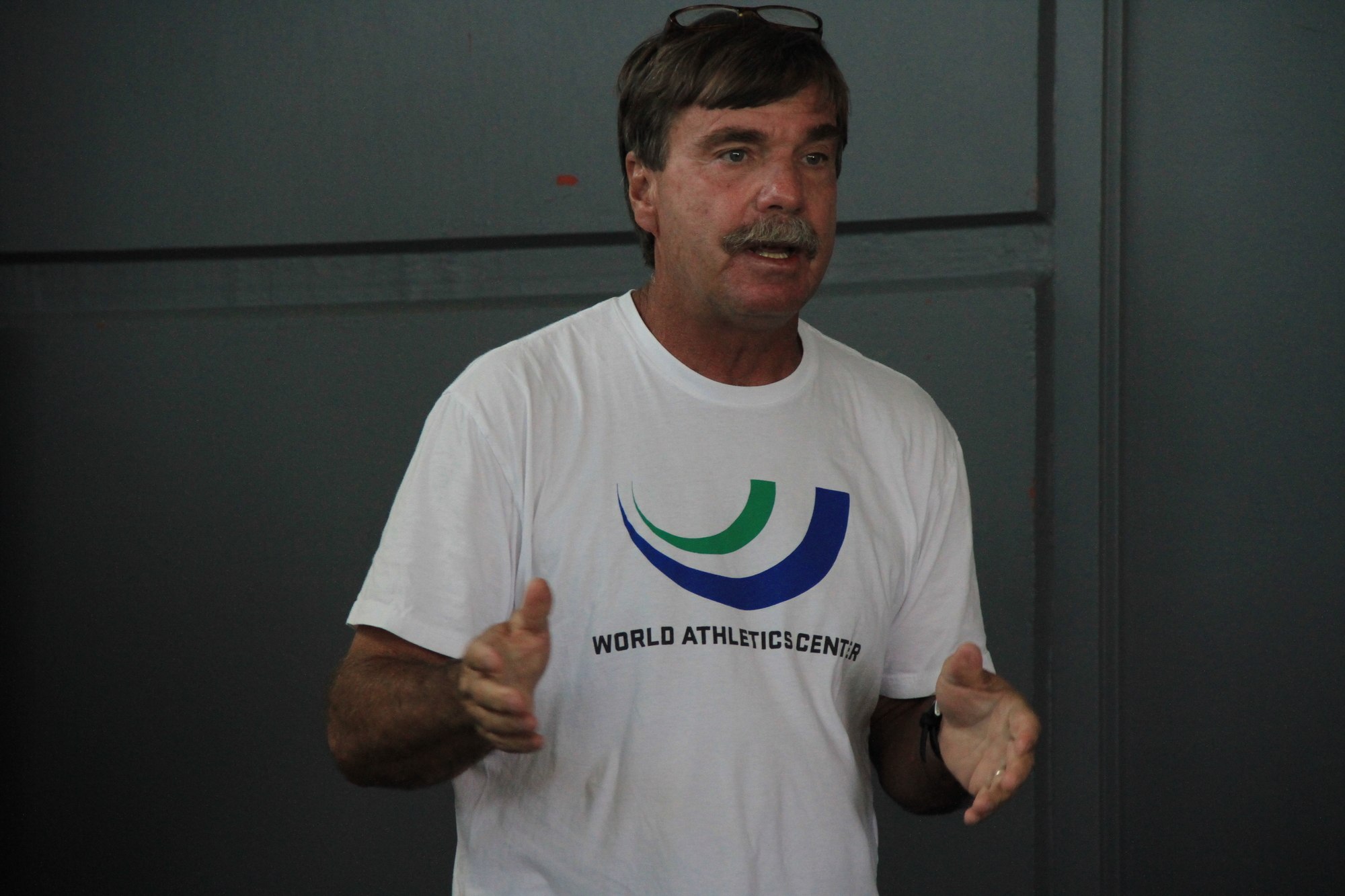 Coach @KyleHierholzer on pre-meet coach-athlete interaction: Act the way you do in practice!
Scott Livingston – Improving Athletic Robustness
The foundation of movement is realized via a neuromuscular learning process that starts from birth.
How much strength is enough? Depends on if it can be controlled/managed. Is the strength stable?
Stability is simply managing the production of force – affected by many factors.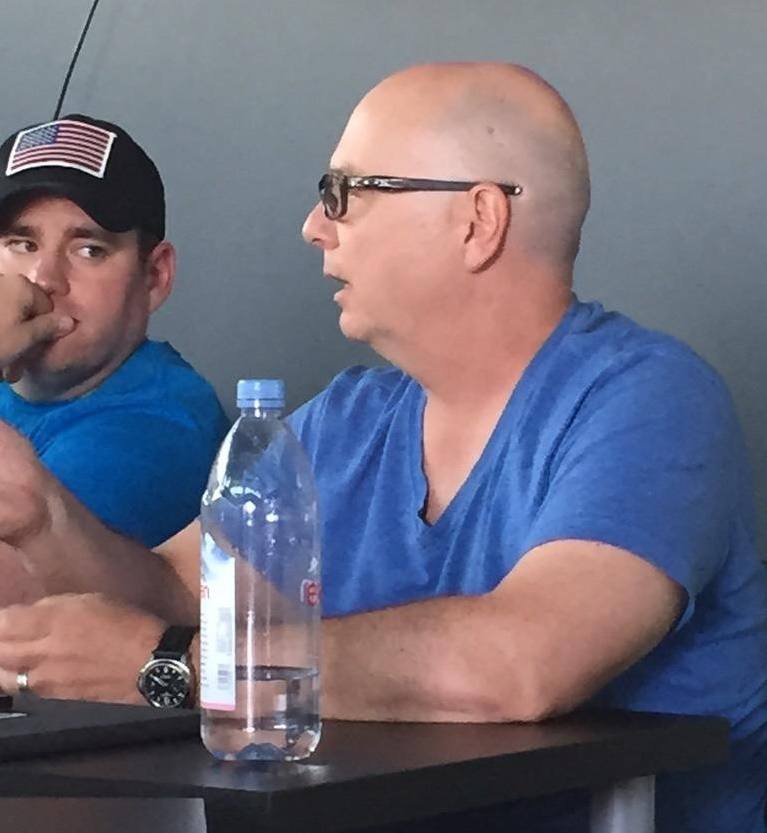 If the system perceives instability – it will react by creating stability (often in form of stiffness).
To improve stability – reduce amplitude of exercise and ensure joint mobility is adequate.
Increased mobility may affect the CNS, tone and force production – a careful balance must be made.
The athlete is often the best judge of when they are feeling best. Listen.
Brett Bartholomew – The Impact of Influence
I have always been intrigued on how words I use, or the environment I create influences performance.
As coaches, we don't invent we discover – always remember the revolving door.
Coaches I admire think about leveraging environment to influence motivation and performance.
It's amazing what happens when we combine a systematic approach with a people oriented approach to training.
How many coaching conferences have you attended that discuss the human element of coaching?
Connect people and purpose, empower people, and apprentice others.
The art of coaching – people based approach – focus on environment, communication, relationships,
Failure on reps trains muscles, failure to overcome obstacles develops psyche.
A coach by definition means being a guide.
"Coaches are not waiters waiting on people – we are TEACHERS"

Brett Bartholomew
The way the environment is written and colored has impact on genetic expression and emotion.
Colors affect aggression and strength – tactic to pacify violent offenders and opponents.
It's great to achieve success – but do we appreciate the journey or do it for temporary gains?
Often-times poor talented players are sold on luxury over-development.
Growth, new thoughts, and good conversation come from time away from work/training – yin/yang.
Do not fear failure, use it as fertilizer for growth.
It's easier to mess up talent than cultivate it. Be careful with talent.
We as people are so used to ease and comfort – it may beneficial to take away comfort to grow.