This month's Gill Apprentice Coach Program offered – as always – an unparalleled wealth of opportunity for our guest coaches to integrate, discuss, develop and collaborate. In addition to the acclaimed poolside chats, the April 2015 Gill ACP featured Dr Jeremy Koenig – CEO of sports genetics company Athletigen; movement specialist – Shawn Myszka; Coach Dan Pfaff, and Dr Gerry Ramogida.
"It's been amazing to watch this program grow over the last 2 years, to the point where we have now attracted coaches from over twenty countries" explained Performance Director, Stuart McMillan. "Once again, we hosted an awesome group of coaches from all over the globe. The Altis staff and athletes really enjoy these weeks – the training intensity jumps up a notch or two, and it is great for our staff to network with other coaches."
"Our ACP-PTP guest lecturer this go-round was S&C Coach and movement specialist Shawn Myszka. Shawn gave an amazing talk that was enjoyed by a packed house of over 40 coaches and therapists. We enjoyed connecting – and seeing the similarities between what he does with his NFL players and what we do with our athletes."
"Another big treat for our coaches early in the week was Dr Jeremy Koenig from Athletigen – who presented a 3-part series on sports genetics for coaches. Athletigen are the world-leaders in sports genetics, and Altis is incredibly excited to partner with this great company. Dr Koenig has a very practical and well-organized manner in teaching a potentially complicated topic. Our visiting coaches – as well as our own staff – were given the tools to better understand sports genetics and how it can affect our coaching."
With just two chances remaining this summer to be part of a world-leading coach education experience, you can secure your place on either the May or June editions of the Gill ACP by selecting either the: 11th – 16th May or the 1st – 6th June.
Can't wait till May? In the interim, you can look back through highlights of the April edition in the round-up below … enjoy!
If athletes are always operating at 90% + learning is difficult – athletes must learn rhythm and pace. @PfaffSC
There are ways to run a bend that make sense mechanically. Distorting the body to "hug the line" is not good. @PfaffSC
"Athletes came out to track because they enjoy running, racing, winning. Athletes must compete."

Dan Pfaff
Plyos can be used to potentiate speed training – HOWEVER they must be mechanically and intentionally sound in execution. @PfaffSC
We use speed training, max strength, and "endurance runs" as complementary elements. @CoachSanAndreas
I have always felt strongly about having a sound bio-mechanical model and consistently teaching it. @PfaffSC
Intelligent pairing of track and weight room work will complement each other. @StuartMcMillan1
Studies say focus lasts 45min – multi event athletes compete for 15hrs – athletes must be able to surf focus. @PfaffSC
Our periodization scheme is very general and fluid. We often write in ranges and provide options. @PfaffSC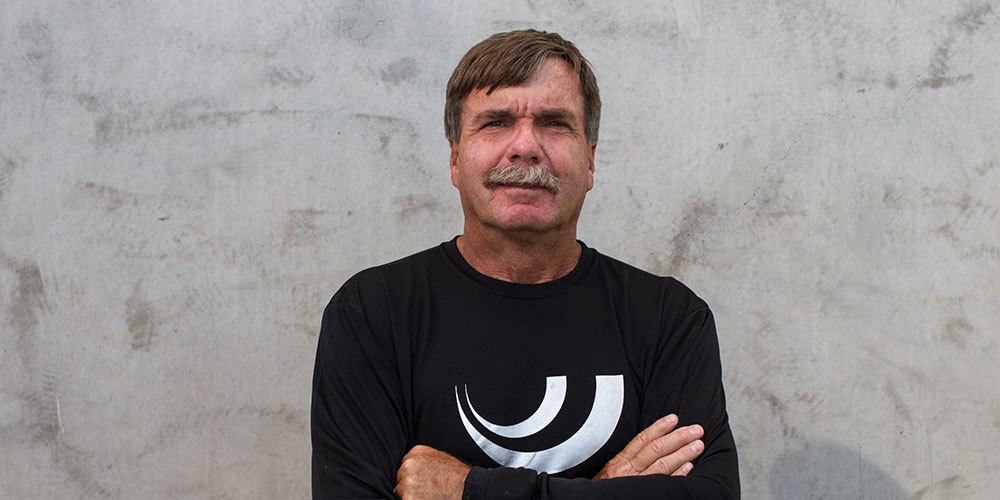 Keep in mind how athlete got good in the first place – coach athletes toward their strengths. @CoachSanAndreas
If you don't have sound monitoring metrics, what do you base your beliefs about performance on? @PfaffSC
If you can't do plan A, can you do part of plan A, or plan B? If not, what about plan C? @PfaffSC
Otherwise dormant DNA molecules can be "turned on" or expressed with different types of exercise. @athletigen
Epigenetics are heritable – generations after Dutch hunger famine children carried altered genes. @athletigen
Exercise directly effects gene expression Knowing UR genetic profile can effect your tactical strategies. @athletigen
Height is a product of both genetic expression and the environment. @athletigen
There is no one sports gene – nurture the nature of your athletes. @athletigen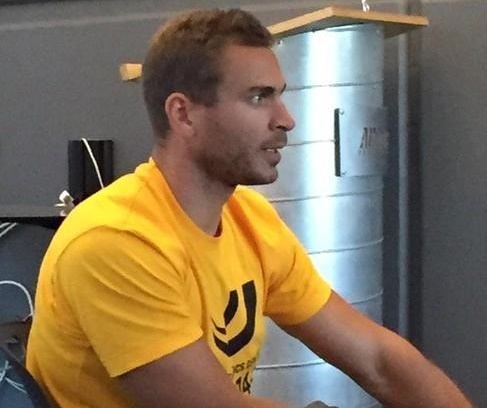 @athletigen uses the same science used to explore cancer, obesity, & disease, as it does to explore sports genetics.
Athletes respond differently to training volumes – some can maintain more work, some need less. @PfaffSC
Some athletes cannot handle off days psychologically – sometimes active rest can replace total rest. @PfaffSC
What is over-reaching for one athlete, may be over-training for another athlete. @PfaffSC
Skilled coaches can beat data driven decisions with observation, communication, and common sense. @PfaffSC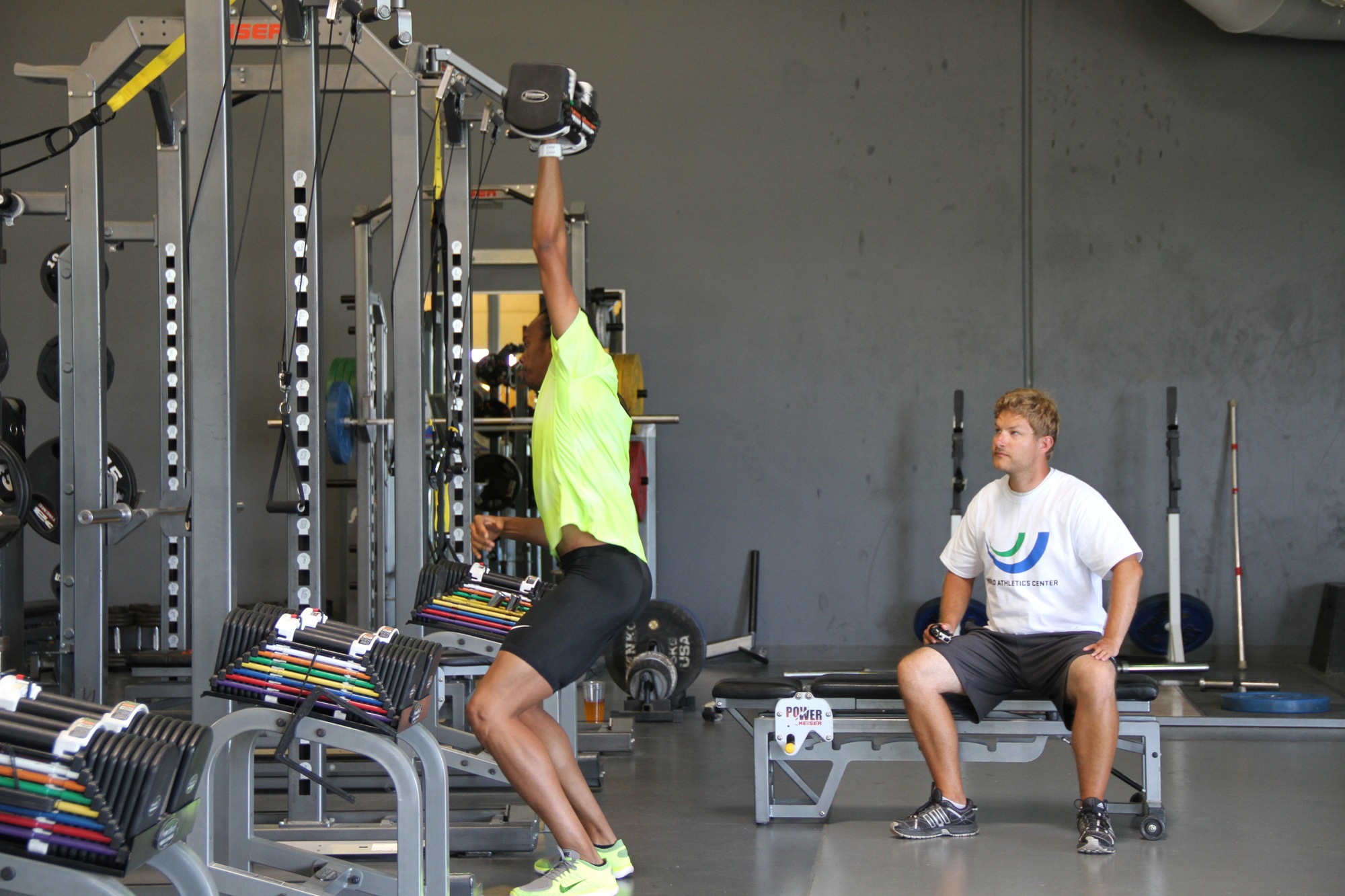 Individualized coaching for an athlete takes time and experimentation – don't rush. @CoachSanAndreas
Progression towards the technical model is often very slow – we must listen to the athlete. @StuartMcMillan1
Bone remodels due to imposed stress – so mechanics must stress bone/joint structure correctly. @PfaffSC
When athletes talk to me about being bored – I talk to them about being engaged and mindful. @PfaffSC
If boredom is truly present – I have failed to teach purpose, intent, and process orientation. @PfaffSC
Keep focus for young athletes broad – you never know how young athletes will grow/change @PfaffSC
Women have unique genetic and hormonal considerations that may slightly change training model. @PfaffSC
Quality of movement, postures, kinematics always dictate loading and intensities @PfaffSC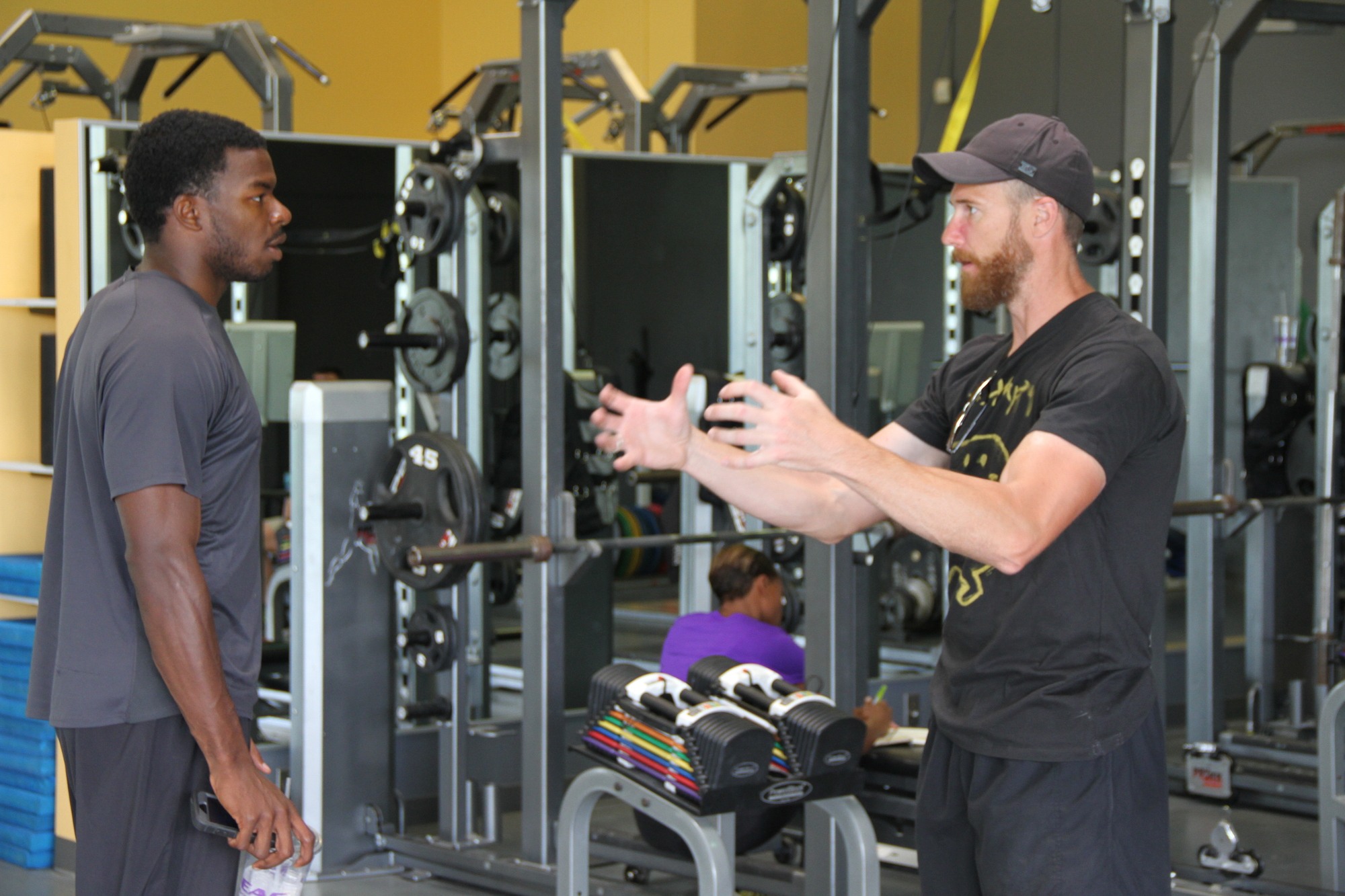 @PfaffSC Related to idea of technical models taking time. For young athletes. some skills require "things" they don't have yet.
Coaches being truly present and actively coaching athletes gives them purpose and focus. @CoachSanAndreas
How will your athletes respond to a high fat diet? Genetic data will inform nutrition deductions. @KoeniGator
As a coach – how do you use your body language? Know your athletes and adjust accordingly. @KoeniGator
Sometimes we cue every rep, sometimes we don't cue at all and de-brief post session – it depends. @KyleHierholzer
A cue is not always exactly what we want to see – rather what an athlete may need to think. @StuartMcMillan1
Fear nobody but respect everybody. We encourage a culture of respect and excellence to fuel performance. @PfaffSC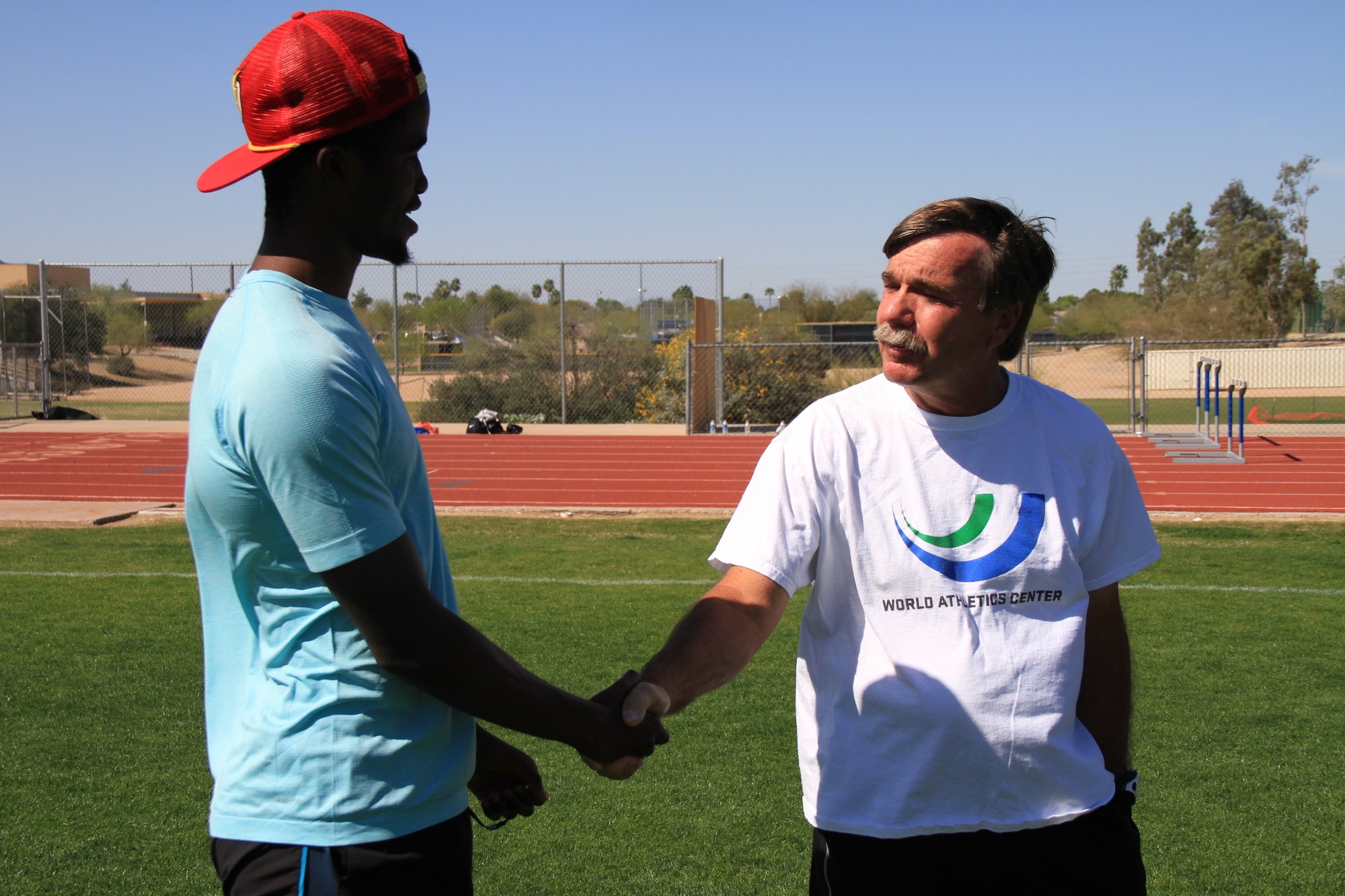 The spine is designed to rotate in harmony with limb movement in running – harmony is key. @PfaffSC
Over pushing with the lower body tends to correlate with over extension of the arm in running. @PfaffSC
Neutral or perfect posture is not always good – world class discus throwers have a bit of scoliosis. @PfaffSC
Vary your observation angle (front, rear, diagonal) for more complete picture of movement quality. @PfaffSC
Gradually phase athletes from grass to track early in season to avoid overuse injury. @CoachSanAndreas
We don't use "base building" – we emphasize event specific technical proficiency from day 1. @CoachSanAndreas
By the third cycle athletes are training hard – we don't spend much time training any one quality. @PfaffSC
If you want to be good at something – you have to do it a lot and often. @PfaffSC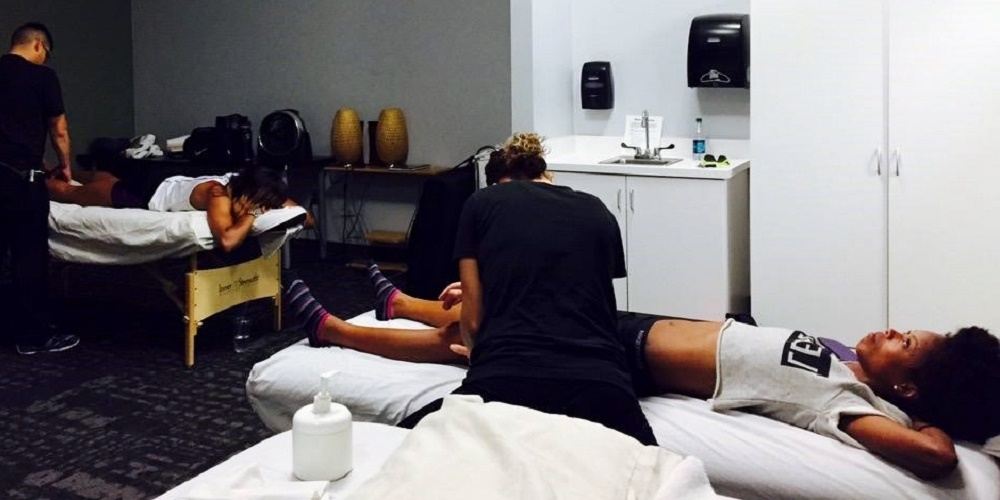 Progressive strides into scissor bounds aids tissue remodelling prior to return to sprinting. @PfaffSC
Catastrophic thinkers are difficult to coach through competitions. We must find moments to have difficult talks. @PfaffSC
Can't take a person who is never mindful and teach them to be mindful all day long – it's a process. @PfaffSC
Mindfulness on competition days – "teach mindfulness from day 1. Make it a habit." @PfaffSC
"Get to the root of the issue with athletes that choke… Take thought diaries."@PfaffSC
You should be collecting information from many perspectives during warm up/training. @DrGerryRamogida and @PfaffSC