Early June has brought with it a number of notable performances – with highlights including Gold for Commonwealth Champion, Vikas Gowda at the Asian Championships, a Meeting Record for Mikel Thomas in Los Angeles, and a win for Australian Long Jumper – Fabrice Lapierre in his first European outing of the 2015 season.
21st Asian Athletics Championships – Wuhan, China
Vikas Gowda won the Asian Championships in Wuhan, China, with a throw of 62.03m, marking his second consecutive Asian Championships win, and one of three won by India at this year's championships. The gold follows swift on the heels of a strong start to the 31-year-old's 2015 campaign, following bronze at the IAAF Diamond League meet held in Shanghai in May, where he threw 63.90m, and a win at the Triton Invitational prior to that in San Diego won with an effort of 65.75m; also notably including a qualification mark for the 2016 Rio Olympics.
Meeting International d'Athlétisme Marseille – France
In the Men's Long Jump Fabrice Lapierre got his European campaign off to a convincing start, coming away with 1st place, following a leap of 8.21m.
"Fabrice had a great meet to start off his European trip" Coach Hierholzer explained. "He said he felt a little flat after the plane ride, but he still was able to have 4 jumps over 8m – including his winning jump of 8.21m, which also breaks the previous meeting record of 8.08m. Fabrice has been training well lately, and has really made progress addressing his major KPI's. We look forward to his next meet in Rabat, Morocco."
Josef Odlozil Memorial – Prague, Czech Republic
Anaso Jobodwana ran a solid 100m in Prague, coming away with a Season's Best mark of 10.13s (+1.5m/s).
"We were satisfied with Anaso's 100m performance", said Performance Director, Stuart McMillan: "He showed great improvement in his early acceleration through the indoor season – dropping his PR multiple times – so we know he has the potential of running a very fast 100m. Off the back of a PR 200m in Eugene, and only 3 days off a trans-Atlantic flight, his performance in Prague has pushed Anaso to request for more 100m races."
Anaso was also satisfied with progress: "I was happy with the time being that it was my first 100m since 2013. It makes me want to do more of them and improve. I've got a lot to learn in the 100m."

Jim Bush Invitational – Los Angeles, USA
Mikel Thomas: 1st place in the 110h in a Meet Record time of 13.39s.
Keith Cleveland: Season's Best of 46.47s in the 400m, and 2nd fastest time ever run.
Joel Lynch: Season's Best and equal PR of 46.51s in the 400m.
William McCaskill: Season's Best of 46.82 in the 400m.
Jeshua Anderson: Season's Best and 1st place in the 400H with 49.12s.
Reynaldo Radlin: Season Best of 52.85 in the 400H.
"This was a very productive meet, especially for our hurdlers and quarter milers" said Coach Behm. "We came away with lots of Season's Bests and two event victories by Mikel Thomas and Jeshua Anderson"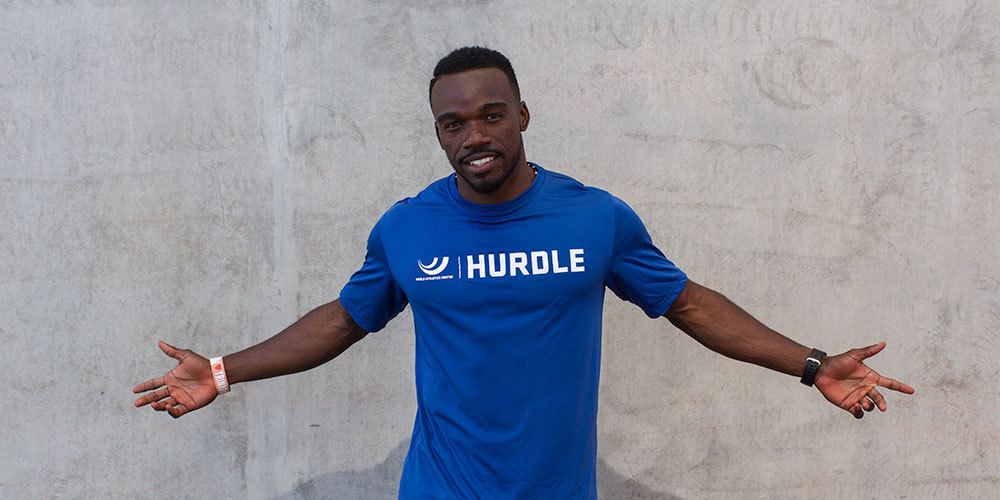 In the throws, shot putter Mike Thalken threw very close to his PR of 18.55m which was set at the Tuscon Elite Throws Meet just a few weeks ago. He was just 6cm off with his throw of 18.49m. "This kind of consistency is exactly what we would like to see at this time of the year" said Coach Sheuerman: "We are looking forward to the Altis Invite this Friday to see if he can capitalize on his solid throwing as of late."
To find out more about the upcoming Altis Invitational click here for the event schedule and here to enter.