We are excited to announce that IAAF World Championship 200m Bronze Medalist Curtis Mitchell has joined ALTIS.
Curtis joins our talented sprints group under the tutelage of Coach Stuart McMillan. We caught up with the 200m star to find out what he's been up to since that evening in 2013 at the Luzhniki Stadium in Moscow, when he upset the predicted Jamaican podium domination to win bronze with a time of 19.97 seconds.
The race has proved a turning point for Mitchell, but whilst the run itself may have looked effortlessly executed – behind the scenes, he has continued the hours of dedicated work that thrust him into the limelight that night.
"It's been the total opposite for me since winning my medal. The pressure to do better and constantly beat the rest of the world has been hard," reflected Mitchell. "Injuries have played a huge role in that: Once you reach the top of the mountain, you must stay there or be forgotten – and that's easier said than done."
"Before I got my medal, there wasn't really a ton of pressure but once I got my medal, the pressure was enormous; it's a part of the sport – but I live by the saying what doesn't kill you will only make you stronger".
Although predominantly a 200m specialist, Mitchell is a versatile sprinter – who enjoys the sensation of speed. "Outside of the 200 meters, I really enjoy the 100 meters. That's always been the race that determines the fastest man or women. I've always dreamed of being the fastest man in the world so the 100 meters was the first event I fell in love with."
Earlier on in his career, despite playing other sports, including basketball and football, track turned out to be his first love.
"I've always been faster then everyone so when I tried out for different sports, my speed would out do that specific sport at times and I just felt restricted but when I ran track I felt free & this sense of peace which allowed me to grow more with the sport. Track just came natural to me so I stuck with it."
"I respect everyone. We are all trying to be the best, and come from different places around the world – so just in that sense alone it's respect. We are all doing something positive with our lives and could've chosen the wrong path instead."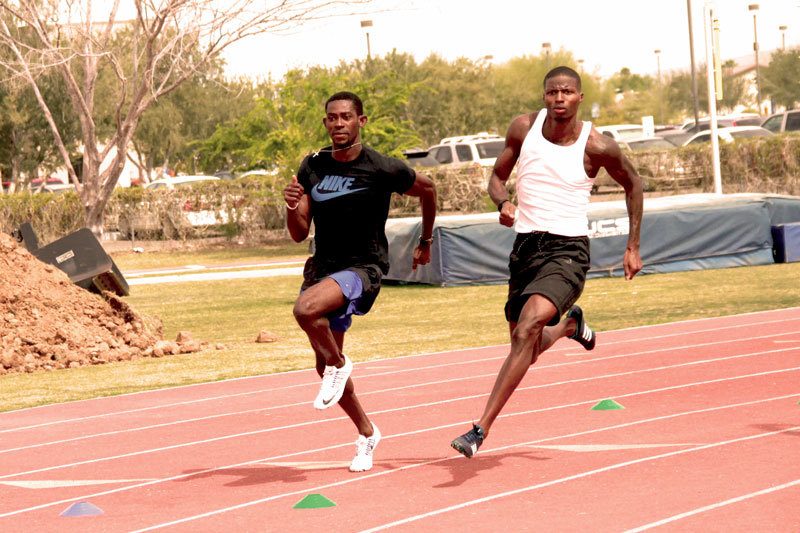 Despite a solid training set up at his former base on the east coast, Mitchell felt he needed a change to maximize his chances of further success, and is no stranger to having to plough through hardship, or accept change to achieve his outcomes.
"I've been based in Clermont, Florida. Being in the sport for some time now and experiencing the highs and lows, I know exactly what I need to take myself to the next level, and felt it was time for me to move on so I could reach my full potential. Sometimes we do the same things and expect different results and that's not how things work, especially when we as athletes are forced to evolve due to the high demands of our sport, to stay relevant, or perform at an elite level, year in and year out."
The change to ALTIS was therefore a perfect choice for the 26 year old.
"The culture and environment caught my attention right away. ALTIS has something very special going on, and I wanted to be a part of it without a doubt. It's no secret why every single athlete here loves it. I felt that it was the perfect set up for a person like me."
"The way they train here especially for the 200 meters is exactly the kind of training that I need in order to break that 19.9 second barrier. In addition, the onsite medical team they have in place to ensure optimum health here was the icing on the cake!"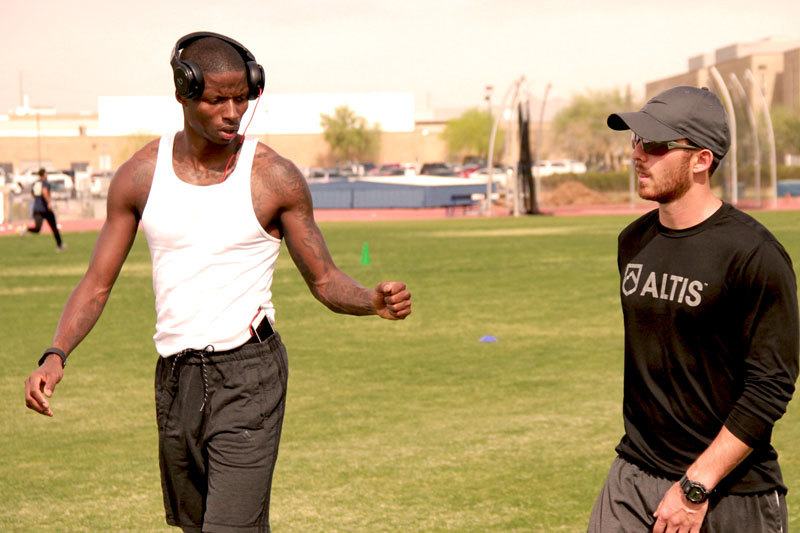 Despite choosing to move to a new training environment, Mitchell is no stranger to the coaching staff at ALTIS, and has been welcomed with open arms:
"We have known Curtis for quite some time – as he was at Texas A&M when Coach Andreas was there." Explained Performance Director – Stuart McMillan. "Curtis is an extremely gifted sprinter, an intense individual, and a very serious and experienced professional. He is already fitting in very well with our group, and I look forward to some great, competitive training sessions."
Having such a dedicated a team behind him is something Mitchell is now relishing, as preparations ramp up for the summer season:
"It's very important to have a team training environment. You must be happy around the people you train with every day. It makes life a lot easier especially once competition starts. You feel like you are going to war with your family; it also helps everyone's training. If you have that team environment, everyone will work together and get better as a result. It's individual once you step into the blocks at a meet then it's every man for themselves. When I made it so isolated in the past, I felt alone & unhappy which affected my performances."
Away from track, Mitchell has enjoyed some diversions along the way, appearing in a music video alongside rapper, Plies… "That was my first and only video shoot with a rapper! I had a blast! Everyone who knows me know Plies is my favorite rapper so that was something I scratched off my bucket list!"
"I listen to Plies a lot! He's my favorite rapper. Song called "DAYUM" hahaha"
With Rio in his sights however, his focus is firmly set on track, and work is the order of the day. With the summer of 2016 fast approaching, goals are clear to Mitchell, with success clearly defined in his mind:
"Getting my USA 200 meter title back & getting a medal in Rio."
And in terms of the final finish line: the ultimate goal?
"I want to be one of the greatest American sprinters in history and get as close to the American record over 200 meters – set by Michael Johnson – as I humanly can."
You can follow Curtis's journey, and keep up to date with his progress on Twitter and Instagram – give him a follow.