On a hot Saturday evening in Mesa, Schillonie Calvert-Powel stole the show at the ALTIS Invitational with a sizzling sprint performance.
In the preliminaries of the 100m Calvert-Powel ran a massive PB 10.94 (-.1 m/s) With this effort Calvert-Powel set a new Arizona soil record and moves to 5th in the global rankings. In the finals, Schillonie returned to win in 11.10 (+.2 m/s) defeating Ashton Purvis 11.24 and Jasmine Todd 11.33.
Reflecting on her performance, the 29 year-old was delighted: "I approached my race confident in my ability to execute my race plan and I felt like I had a nearly perfect race" she reflected. "Now, I am going to stay humble and approach the Jamaican National Trials with the same attitude and mindset … The weather was hot, the track was fast, and the fans were very supportive tonight. It was a great environment to race in."
The evening also saw Marqueze Washington recording an impressive sprint double while romping to victories in the 100m 10.07 (-.4 m/s) and 200m 20.32 (-.2 m/s). Washington smashed his previous PBs in both events, dropping his 100m from 10.19 and 200m from 20.54. Both marks qualify Washington for the upcoming USATF National Championships in Sacramento, California.
[[advert]]
In the men's Long Jump Corey Crawford emerged victorious after a tight battle with Marquis Dendy. Crawford opened the competition with a jump of 8.06m. In the 2nd round Crawford improved his mark to 8.12m which proved to be the eventual winner. Dendy responded with an 8.09m in the 3rd round, but could not close the gap any further in the finals. Melvin Echard finished 3rd with a PB of 7.97m.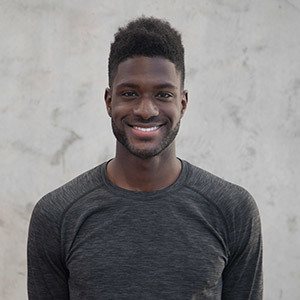 Olympic and World Championship silver medalist Brigetta Barrett showed flashes of 2012, winning the women's High Jump, clearing 1.90m. "This year has been about remaining grateful in all things" she explained. "My battle with depression and suicidal thoughts is still daily but when I am weak Christ is strong. So my performance at ALTIS this past weekend just makes me so grateful to be back High Jumping, healthy, and mentally strong. I feel confident about USAs."
The 100h saw a thrilling battle between 2016 Olympians Janay Soukup & Angela Whyte. Soukup prevailed in 12.85 (-1.0 m/s) with Whyte finishing in 2nd at 12.99. Bridgette Owens ran 12.93 in the finish, but was unable to finish in the finals. All three athletes recorded season best marks.
In a thrilling 110h Siddhanth Thingalaya prevailed in 13.48 (-.9 m/s). Up and coming Maxmilian Hairston was 2nd in a PB of 13.56. Thingalaya's mark stands as the Indian national record.