This past weekend saw Great Britain and the United States host their respective Indoor Championships. Starting in Birmingham, U.K., at the site of the upcoming 2018 World Indoor Championships, CJ Ujah took the victory in the 60m final with a time of 6.56 seconds.
In his post race interview with British Athletics, Ujah stated, "It's an amazing feeling to come here and secure my second title…I'm really grateful and humbled by it."
This follows a very successful 2017 campaign for CJ which culminated in a Gold medal at the London World Championships as apart of the British 4x100m relay team and included a top place finish in the 100m Diamond League rankings.
When asked about the opportunity to represent Great Britain at yet another home Championships CJ expressed his gratitude, "The crowd was amazing and I can't wait for their support next month back in Birmingham."
Back stateside, USATF put on a great show in Albuquerque, NM with ALTIS highlights coming from the hurdles and long sprints. Starting with the men's 60mH, Aries Merritt secured his position to represent Team USA in Birmingham with a second place finish in 7.46 seconds – his fastest time in 6 years!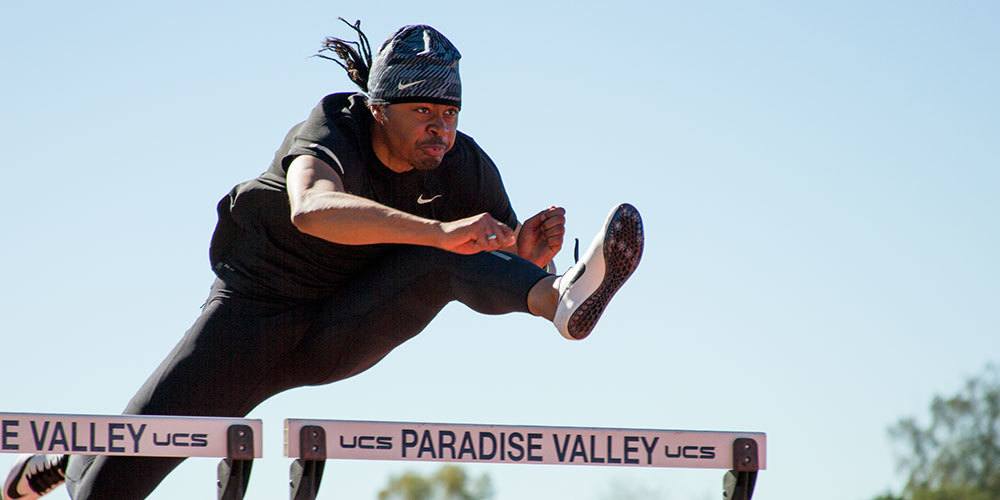 Merritt's coach, Andreas Behm, had this to say about the performance:
"I am very happy for Aries. He was a little under the weather with a strong cold but did a very good job of managing his energy through the rounds. We knew he had one good race in him, so the goal was to save it for the finals and then put it all out there".
Despite being an Olympic gold medalist and the world-record holder in the 110mH, Aries still finds great pride in each national team that he makes, "Every team is special – I'm just so happy to represent Team USA and hopefully bring home some hardware".
Coach Kevin Tyler's quarter-mile group put on a great performance around the oval with 3 men finishing in the top 5 of the 400m final. Aldrich Bailey Jr. and Paul Dedewo each managed to set personal best performances in both the semi-final and final rounds which led to a second place finish by Bailey Jr. (45.59 sec) and a fourth place finish from Dedewo (45.61 sec) who came through in second place with a personal best time of 45.59 seconds.
Check out this short video below for more on the reaction of Alrdich & Coach Tyler:
Fred Kerley wowed the crowd in the opening round with a blazing 45.18 sec performance and rounded out the top 5 with a time of 45.63 in the final.
Stay tuned for updates from this group and more ALTIS athletes representing their respective countries at the 2018 World Indoor Championships in Birmingham!